Russian arctic ports' throughput increases by 40%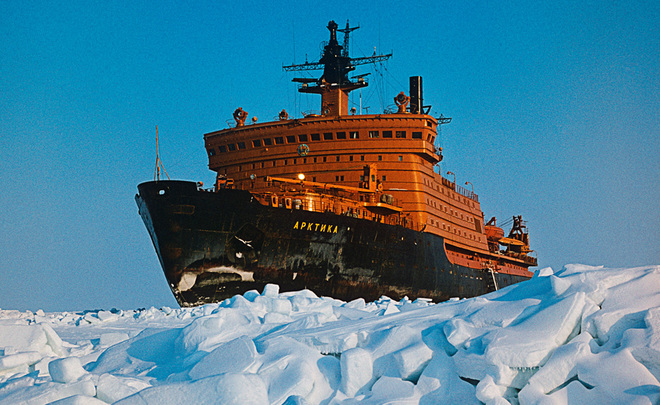 Russia is intensifying its activity in the Arctic region by developing a number of large industrial projects and building new naval bases. As a result, the cargo volumes shipped through Russian northern ports grew significantly in 2016, reports The Maritime Executive. The port sector's overall turnover also saw an increase.
Murmansk, which is one of the largest Russian ice-free ports, is the absolute winner with an 50% year-on-year increase. The seaport handled 33,4 million tonnes of cargo in 2016. The oil terminal at Varandey showed a 21,6% growth as it handled 8 million tonnes of oil last year. Dudinka port, which is operated mainly by Norilsk Nickel, had a 1,6% growth with a throughput of 1,2 million tonnes, and Sabetta, a new port built in 2013, handled more than 9 million tonnes. Russia is actively developing offshore installations along its Arctic coast. The projects include Lukoil's Varandey terminal and Gazprom Neft's Prirazlomnaya oil platform in the Pechora Sea and Novy Port offshore terminal in the Gulf of Ob.
A 120% rise in liquid cargoes handling was the key growth factor, says Hellenic Shipping News Worldwide. As a result, the total volume of liquid cargoes amounted to 23,1 million tonnes, which is comparable to 26,6 million tonnes of dry cargo handled in the Russian Arctic in 2016.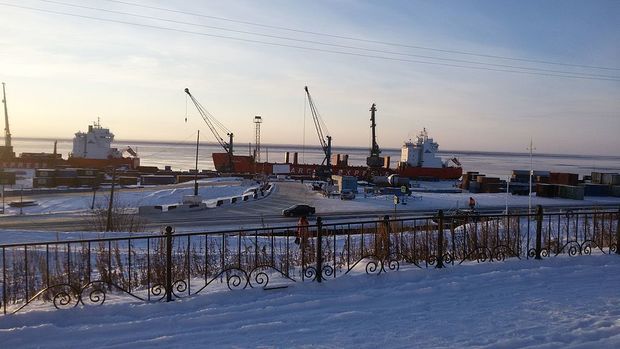 The sector's overall turnover also grew by 6,7% last year, according to the Russian Maritime Ports Association. Total turnover has increased 77,4% since 2006. Far Eastern ports of Russia showed an 8,3% increase to 185,5 million tonnes in 2016. Coal was the dominant export there. Besides, the ferry transportation across the Kerch Strait showed an increase for the fourth consecutive year. Cargo handling at Port Kavkaz, the departure point for ferries to Crimea, rose by 8,8% to 33,2 million tonnes last year. Port Krym showed a 22,4% increase to 9,6 million tonnes. However, this direction is likely to see a decline in a couple of years after the opening of the Kerch Strait Bridge, considers Alexei Bezborodov from the InfraNews agency.
The expert believes that future freight traffic growth at Russian ports will mainly come from further export expansion, which is a result of the lower ruble exchange rate. Bezborodov said that coal shipping and container traffic have much potential for future growth.