Russian ruble regains value
The currency is rising against the dollar and euro due to a surge in oil prices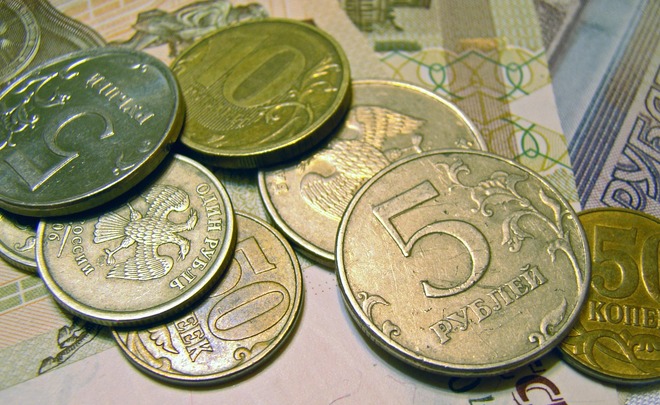 Crude oil has gained over 17% since an agreement to cut the production was signed at the end of November. As a result, the ruble is strengthening, along with the currencies of other major oil exporters. However, some experts doubt that the quotas will really be implemented.
The ruble headed for its largest daily gain against the U.S. dollar in about a month on Monday, reports MarketWatch. The Russian currency has hit its highest level since July 2015. On Wednesday, the dollar rate was 61,07 rubles, while the euro slipped to 64,98 rubles.
The past two years have been hard for the country's economy, which depends on crude oil revenues to fund most of the federal budget. Lower oil prices and international sanctions related to the Ukrainian crisis led to the ruble's all-time low of 80 to the dollar in December 2014. At the beginning of 2015, inflation reached nearly 4%.
But inflation has slowed down recently: it was only 0,4% in November 2016. The economy is likely to return to growth next year. Piotr Matys, emerging-market currency strategist at Rabobank, says: ''You're seeing an improvement in economic fundamentals and a fairly conservative central bank. You also have a government that wants to implement economic reforms. And it's a politically stable country — you have all these ingredients that can attract international foreign investors.''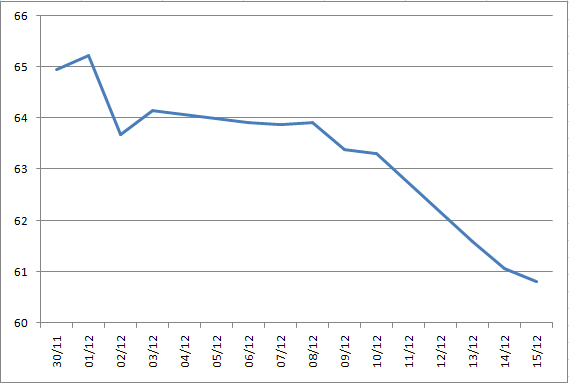 At the moment, the ruble is strengthening mostly due to a surge in oil prices, which has followed the decision of OPEC and non-OPEC nations to cut their oil production levels. In late November, all OPEC member countries except Venezuela announced their decision to reduce output by 1,2 million bpd. Russia and other 10 states agreed to join the deal last Saturday. Their total reduction will amount to 558,000 bpd. As a result, Brent crude oil has risen over 17% since the end of November. If the producers will keep their promises to cut the output next month, oil prices (and, thus, the ruble) will likely continue their growth.
But some of the experts say that this outcome is uncertain. ''First, the group has a terrible history of sticking to its quotas. Indeed, its previous quotas have acted more like a floor than a ceiling. Russia does not have a great track record here either, having reneged on a similar deal to cut output in 2001,'' said Tom Pugh, a commodities economist at Capital Economics.
Against this background, foreign investors will pay their attention to Friday meeting of the Central Bank of Russia. The regulator is expected to keep its interest rate at 10%, though Win Thin, global head of emerging-market currency strategy at Brown Brothers Harriman, sees a 25 basis point cut. He claims that CBR head Elvira Nabiullina has signalled that the central bank could begin lowering interest rates beginning in 2017.