Minister of Economy of Turkey: ''We would like to participate in almost every project because we are really good at this issue''
Binali Yıldırım jokingly offered his minister of Economy to make a transfer to Tatarstan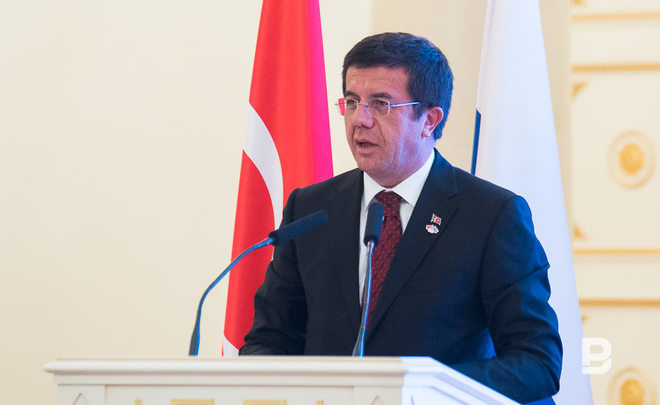 At Tatarstan-Turkey Forum, which took place in Kazan on 7 December, the parties could not help but exchange bows – both parties gave to understand they were not only very happy about the renewal of relations but also were ready to start the battle with renewed vigour. From the biggest joint event of Tatarstan and Turkey in Kazan since the conflict between the two countries, Realnoe Vremya tells how the minister of Economy of Turkey urged Turkish entrepreneurs to invest in Tatarstan, why he considered the republic his second homeland, which caused Prime Minister of Turkey Binali Yıldırım's joke, and what areas the Tatarstan and Turkish cooperation is planned to continue in.
About cooperation and positive emotions
On 7 December, Kazan was looking forward to the visit of a big Turkish delegation headed by Prime Minister of the Turkish Republic Binali Yıldırım. He arrived in Tatarstan during his three-day visit to Russia. As Realnoe Vremya wrote, Prime Minister of Russia Dmitry Medvedev invited Turkey President Recep Erdoğan's right-hand man.
In Tatarstan, the Turkish delegation spent one of the three days in Russia. Today's relations of the two republics were known during the Tatarstan-Turkey Business Forum, which took place in the Kazan City Hall. Both sides showed by all means that both Turkey and Tatarstan consider each other good friends and are ready to expand areas of cooperation.
First of all, the guests were told about economic indicators and investment potential of the republic stressing that the Turkish Republic is first in terms of the amount of joint ventures in Tatarstan. Minister of Industry and Trade of Tatarstan Albert Karimov noted that in 2015 the external commodity turnover between the republics was over $365m. For comparison, he put an example of the data for 2012 when that number exceeded $900m. In general, last year the external commodity turnover of Tatarstan surpassed $12m, and more than a half of the industrial production of Tatarstan is designed for export.
Head of the Tatarstan Investment Development Agency (TIDA) Taliya Minullina continued the story about the advantages of Tatarstan and how people liked Turkey here.
''To start with, every person who lives in our republic has only positive emotions of Turkey because, firstly, it is associated with excellent service and holiday – our people like to spend their holiday there. Secondly, delicious Turkish cuisine. Thirdly, honest and reliable partners who have been working with us for many years. We hope to fulfil many joint projects,'' the youngest minister of the republic started her speech joyfully and lively.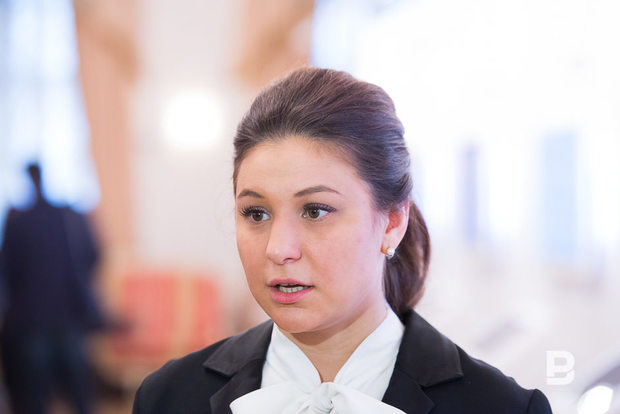 Minullina said the fact that Tatarstan's investment climate took first place in Russia was an achievement that took many years. In turn, Turkish investments are first in Tatarstan. Now over 280 joint enterprises of Tatarstan and Turkey are working now. Coşkunöz produces mold-pressed parts, Kastamonu Entegre manufactures medium-density fibreboards, Dizayn RUS makes plastic pipes and fittings, Hayat Kimya produces hygiene production and detergents, they are all located in Alabuga SEZ. Not a long time ago, in October, Minister of Economy Nihat Zeybekci together with Rustam Minnikhanov opened glass production of Şişecam Group, which is a global player in the world market, with a total investment volume equal to $310m.
In the same live way, Taliya Minullina thanked the prime minister for Consul of Turkey to Kazan Turhan Dilmaç's job who actively works in the republic.
''We closely cooperate, always keep in touch with him. And these highly skilled people who were sent here to work became our close colleagues and friends. They do their job not only on paper but with their soul. Thank you for it!'' the head of TIDA continued.
She also told that an official delegation of the Republic of Tatarstan headed by Rustam Minnikhanov was going to visit the capital of Turkey Ankara on 14-15 December and invited them to KazanSummit. She also publicised a new page of her agency that is available in 11 languages, including Turkish.
''During the difficult period, we always told: ''Wait, it will pass''
The Turkish gave the same answer to so flattering opinions of the Tatarstan representatives. But sometimes there were difficulties with interpretation – it seemed that a part of the Turkish guests' speeches was interpreted by their interpreter who was not very good at transmitting from Turkish to Russian. A Russian-speaking interpreter changed him at times.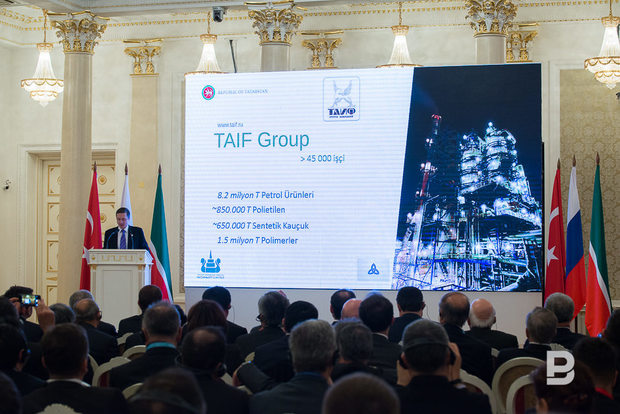 Examples given by Vice-President of the Foreign Economic Relations Board of Turkey Mithat Yenigün proved they knew Tatarstan very well. He remembered that Kazan celebrated its 1,000 th birthday relatively not long time ago, and it was one of the oldest cities of not only Russia but also the world. He said the third university of Russia was located in the capital of Tatarstan. Many famous people are connected with this city, for example, Sadri Maksudi a monument to whom was opened in Istanbul public square on the same day.
''Turkey doesn't associate Russia with just two cities – Moscow and Saint Petersburg. Russia has Tatarstan we have very strong economic and cultural ties with. Tatarstan is famous worldwide for its external economic activity and not only economic but also cultural projects,'' the Turkish guest told.
As a result, Mithat Yenigün made a conclusion that Tatarstan and Turkey needed to work together to improve their cooperation and told what joint projects they would be able to fulfil. In his opinion, they needed to increase both the commodity turnover and the volume of external economic activity.
Chairman of the Board of Directors of the Commercial and Industrial Chamber of Tatarstan Shamil Ageyev presented Minister of Economy of Turkey Nihat Zeybekci (on poster) as ''a very active minister and a good friend of the republic''. Mr Zeybekci can be really called a good friend of the republic because his visits here are so frequent that he is not able to tell their exact number. According to him, Rustam Minnikhanov treats his Turkish colleagues as brothers and supports them.
''I call Tatarstan my second homeland. I make myself at home. I am very happy to be here. I sincerely welcome you,'' the minister of Economy of Turkey started his speech.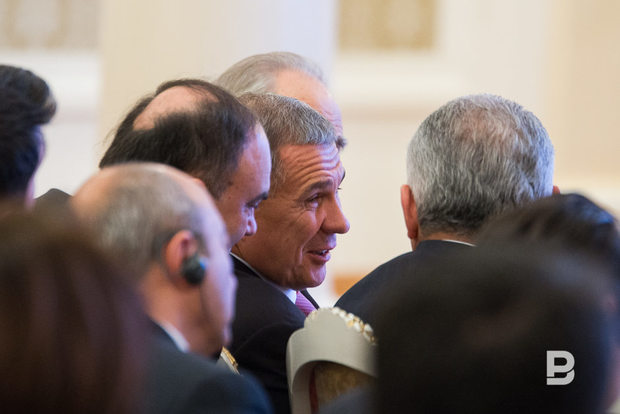 He urged the people who were at the meeting to not to talk much but start acting – to create joint ventures.
''During the difficult period, we always told: ''Wait, it will pass''. Moreover, Tatarstan always supported during this tough period. I would like many Turkish delegations visiting Tatarstan to visit Alabuga SEZ. Our task is to increase the volume of investments. Esteemed Prime Minister, you should see the success demonstrated by Tatarstan in the Russian Federation. I think it is President of the republic Rustam Minnikhanov's personal success because of his support of business circles, how he orientates them, takes the initiative and responsibility for their work is his job,'' Minister of Economy of Turkey Nihat Zeybekci's words clearly demonstrated his attitude to the republic and personally to its president.
He said that health tourism, agriculture and power engineering were among prospective areas for cooperation of Turkey and Tatarstan. Moreover, now a project of the largest greenhouse facility is under discussion in the republic. 'I think this deal will also have a positive outcome,' the minister noted. He also expressed his hope that construction volumes will be increased together with the Turkish side.
''In Russia, Turkish entrepreneurs have built facilities equal to $65bn by now during the whole period of their work. Unfortunately, in Tatarstan, this number reaches only 2 billion. It doesn't make us happy, of course. We would like to increase the volume. We would like to participate in almost every project because we are really good at this issue. I think I will pay great attention to the development of relations in this sphere.''
According to the Turkish representative, during the visit of the Tatarstan delegation to Ankara next week, they will talk to the president of Tatarstan about all areas in order to not only ramp up commerce but expand the number of sectors the republic will work on.
''Actually we also love Turkey very much''
Very Rustam Minnikhanov who was always present in the hall delivered a speech right after Nihat Zeybekci. According to him, Tatarstan sighed with relief when the two countries made a peace deal.
''Despite a difficult period between our countries, the situation became normal, and we need to start working actively. There are all conditions for it. Relations between President of the Russian Federation Vladimir Putin and President of the Turkish Republic Mr Erdoğan allow us to move forward,'' Rustam Minnikhanov noted.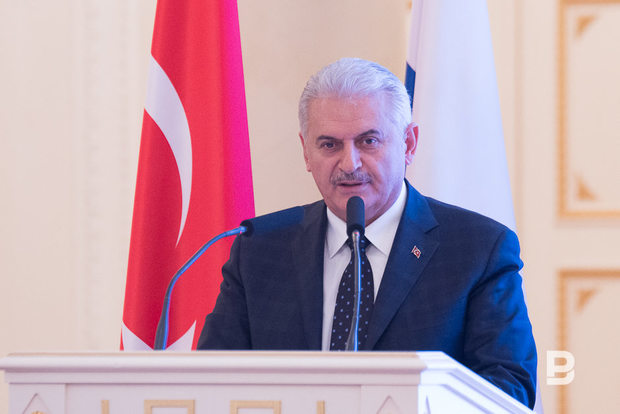 He reminded that together with his friend, minister of Economy of Turkey, they opened three Turkish factories in Tatarstan. In general, 10 Turkish factories are working in the republic.
''I can say that actually we also love Turkey very much. I often visit it. I am going to visit it in several days. Yes, we stopped for a year. I tell my colleagues: ''We had a rest, it's time to work actively.''
He says the republic has a serious attitude to all Turkish projects. And this visit of the PM of Turkey is another impetus to development, and Tatarstan is open to cooperation.
Prime Minister of Turkey Binali Yıldırım who was expected not only in the republic but also in Russia was the last in line but not in terms of importance. His words addressed to Tatarstan and its administration were no less warm.
''Esteemed President, dear brother, dear Rustam, members of the Tatarstan and Turkey Forum. I would like to note that it is a great pleasure to be here. And I sincerely welcome you,'' the prime minister started.
Binali Yıldırım called the Turkish investors who account for a considerable part of the economy of the republic local, not foreign, because Turks actively participated in the construction of many regional facilities. Qul Sharif where we could not help but deal with Turkish colleagues can be put as an example. He thanked the republic for meeting all agreements even when there was a conflict between the two countries.
''Our economic relations in Russia were frozen because of an accident, so to speak. Despite these conditions, there were no delays or breaks in Tatarstan during that period,' the prime minister noted.
The guest also commented the minister of Economy's frequent visits to Tatarstan and transformed everything into a joke.
''As you have heard, our Minister of Economy Nihat Zeybekci noted he did not remember how many times he was here. We can make a transfer of Nihat Zeybekci here,' Binali Yıldırım laughed. ''When I ask where he is? I am always told he is in Tatarstan.''
In his opinion, Rustam Minnikhanov, in turn, provides all necessary conditions for investors, which attracts them. The PM also expects investments in Tatarstan to grow. But the republic is expected to invest in Turkey too, first of all, in power engineering.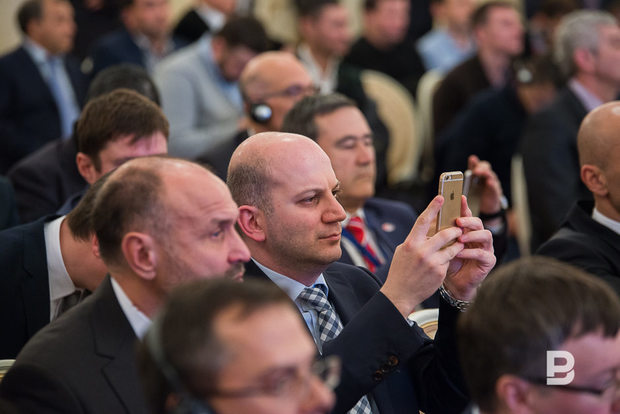 Negotiations on lifting the sanctions are in process
The prime minister of Turkey did not stop in Tatarstan only. He told about the results of his visit to Moscow where he met Vladimir Putin and Dmitry Medvedev. As it was noted above, there were some problems with interpreting during the forum. For instance, Medvedev quickly turned into Medvedov. Right after that, the Russian interpreter started to work.
''We discussed the possibilities we will be able to realise in the future on a mutually profitable basis. I think we already have all necessary conditions for it. And we came to an agreement on them,'' the interpreter transmitted the prime minister's words.
He said that development of relations in the Black Sea area, which should not be limited to a cooperation in power engineering but cover transport, culture, tourism and agriculture, was among priority issues.
''Our president and esteemed President Putin met and came to an agreement on the event that took place one year ago: we need to close this chapter, we should do our best to develop our foreign economic activity and strategic partnership. And our subsequent visits became the result of that meeting.''
Lifting Turkish sanctions is another result of the armistice. But this issue has not become very clear yet.
''The sanctions against Turkish products have been partially cancelled, negotiations are underway on the basis of our request to lift the remaining sanctions,'' said Mr. Binali Yildirim.
The Prime Minister also noted that it is necessary to take the decision to increase flights between Russia and Turkey. All complex issues, including relating the security, will be solved, as this requires political will, which they have.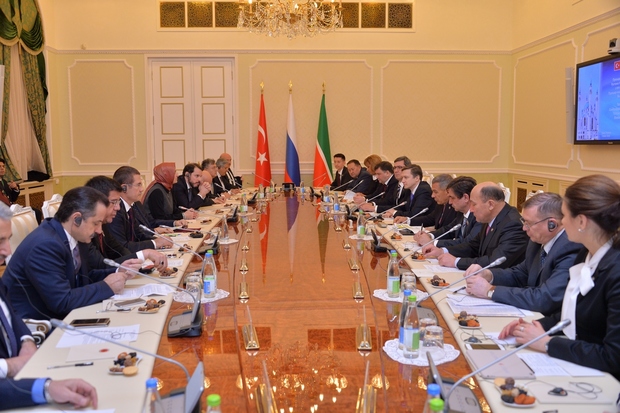 Turkish ceremonies
The meeting of Prime Minister of Turkey Binali Yildirim and President Tatarstan in the Kazan Kremlin began with a rather unusual ceremony of acquaintance, which, apparently, is a required part of the etiquette in Turkey. Before you sit down at the negotiating table, Prime Minister of Turkey Binali Yildirim slowly walked round the lined up along the wall Tatarstan ministers. Accompanied by Rustam Minnikhanov, he came to everyone and held out his hand for a handshake, so all the ministers could ''become friends'' with him personally and even briefly to say something or to wish to the Turkish Minister.
In total, he made 15 handshakes, shaking hands with all ministers of the Tatarstan government. And then they changed the ''roles'': this time Prime Minister of Turkey Binali Yildirim took Rustam Minnikhanov to each member of the Turkish government. According to the observations of correspondents, Turkish officials were almost twice more than Tatarstan ones — almost 30 men in severe black suits! In general, the delegation had very few women. The microphones in the hall were turned off, and it is unknown what the politicians were talking about at that moment. But by the smiling faces it was possible to guess: they were trying to please each other.
Difficult times were not so long
When the delegations sat down at a big negotiating table, President of Tatarstan greeted them in the Turkish and Tatar languages, and then switched to Russian. First of all, he asked to convey his gratitude to President of Turkey Recep Erdoğan ''for the support he provides to our Republic''. In his 10-minute speech, Minnikhanov said that the visit of Turkish government was landmark and he compared it in importance with the three important visits of Turkish officials to Tatarstan, which took place in the period of 2011-2015. ''These visits have become the impetus for the development of relations,'' he said. He reiterated that the relations of Russia and Turkey had ''difficult times'', but they had gone and they lasted as the head of the Republic said, ''not for long''. ''Today we have all opportunities to expand trade and economic relations,'' he said.
''Out of all my foreign trips, the largest number account for to Turkey,'' admitted Minnikhanov. ''Four, five, six time a year I visit Turkey. And of course, we are also becoming active: at the invitation of the minister of the economy we arrive in Ankara, and will have the opportunity to discuss further plans.'' Separately, he praised the work of the Turkish Consulate.
Message to Turkish airlines: fly more often!
According to him, direct flights to Turkey from the international airport Kazan and the Begishevo airport (Nizhnekamsk) are very convenient for tourists and business development, but the flights opened by Turkish airlines are not enough, ''Unfortunately, they have three flights, although they were aimed at a two-fold increase to 14 flights. Transport Ministers are here, I think that it is necessary to intensify increasing the frequency of flights,'' said Minnikhanov.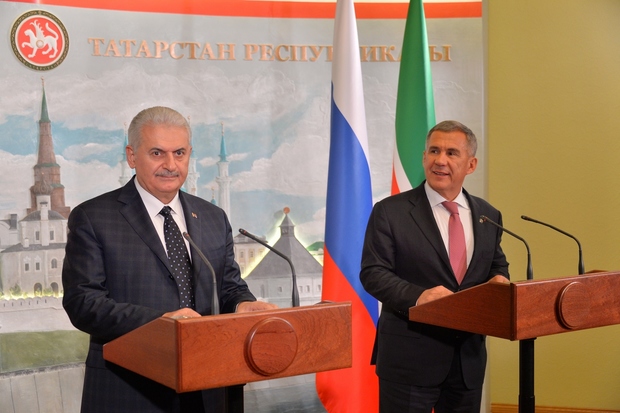 ''Striking investment projects in Russia have been made by Turkish companies in the SEZ Alabuga,'' he reminded. ''Yesterday I visited the stamping production company Coşkunöz, they are planning to expand, and we will support.''
Minnikhanov said that in a short time (for the last 6 years – editor's note) they have managed to run 10 serious high-tech industries and wished not to stop there. ''We want the Turkish business came to Russia through Tatarstan platforms.''
Almost like at home
During the press scrum, Prime Minister of Turkey Binali Yildirim admitted that, being the second day in Russia, in Kazan, they feel ''among friends''. He said he was impressed by hospitality and how much the leadership of the Republic do for development of the region. ''Besides, I have seen with my own eyes what favourable conditions have been created for Turkish entrepreneurs,'' said Prime Minister of Turkey. ''The dialogue, started here, will continue in the next few days when Mr President visits our country,'' said the head of the Turkish delegation. ''The weather outside is cold, but relationship between our countries is warm,'' he finished the speech.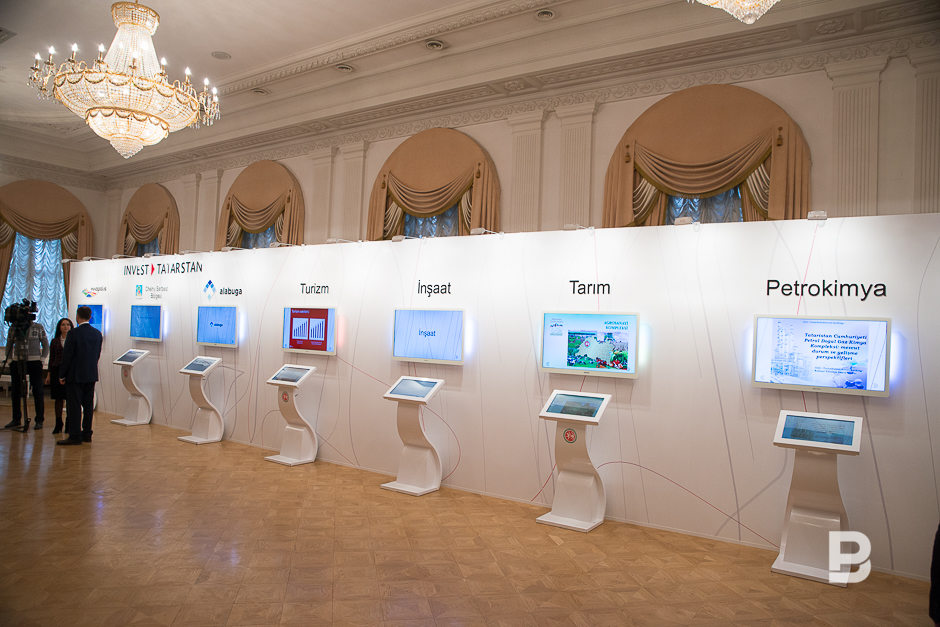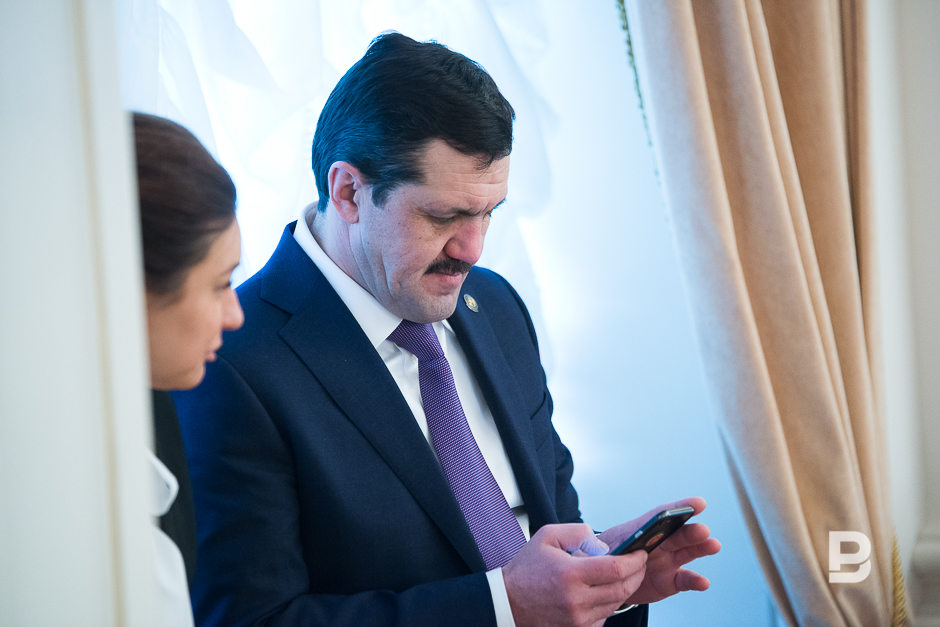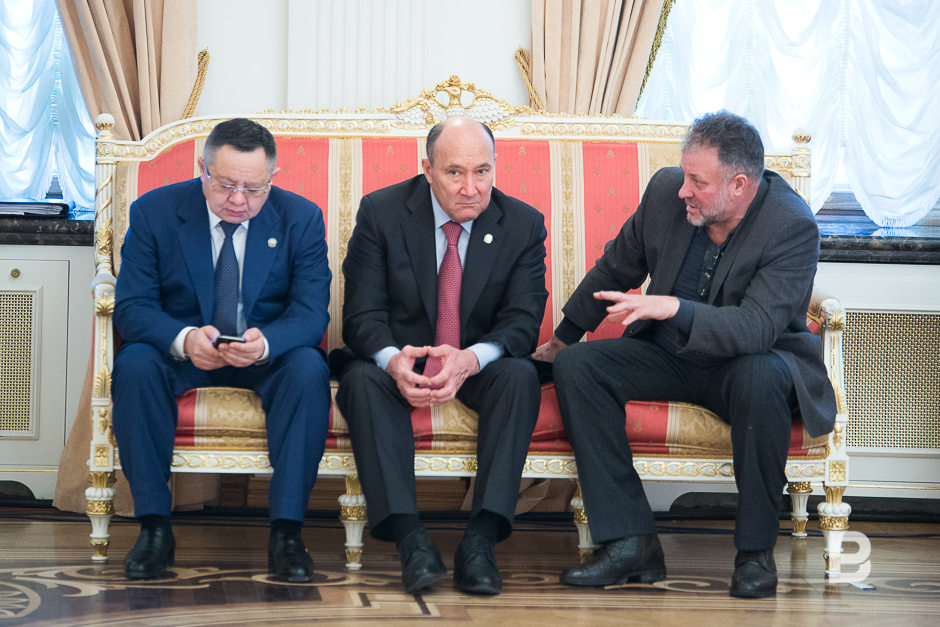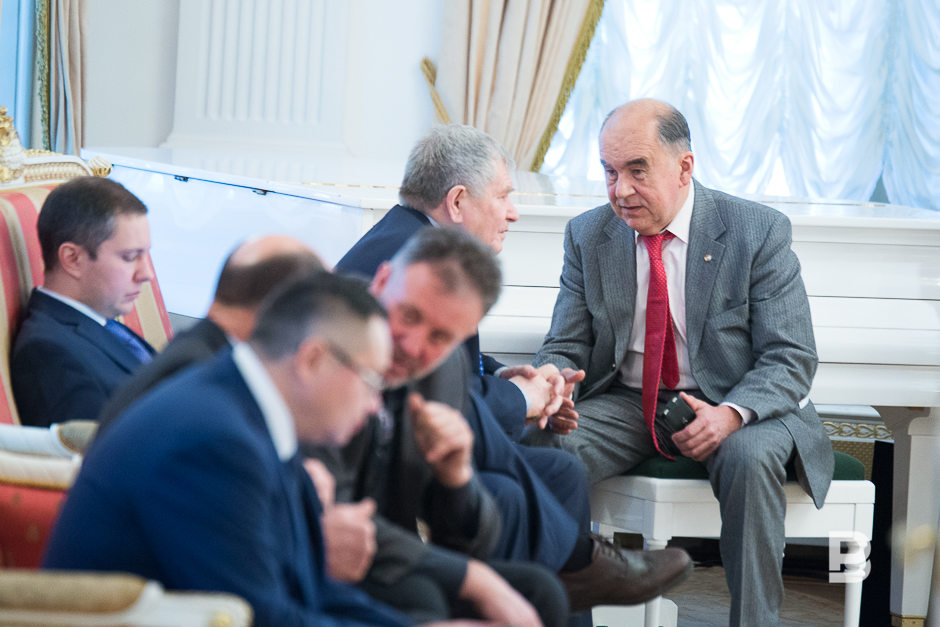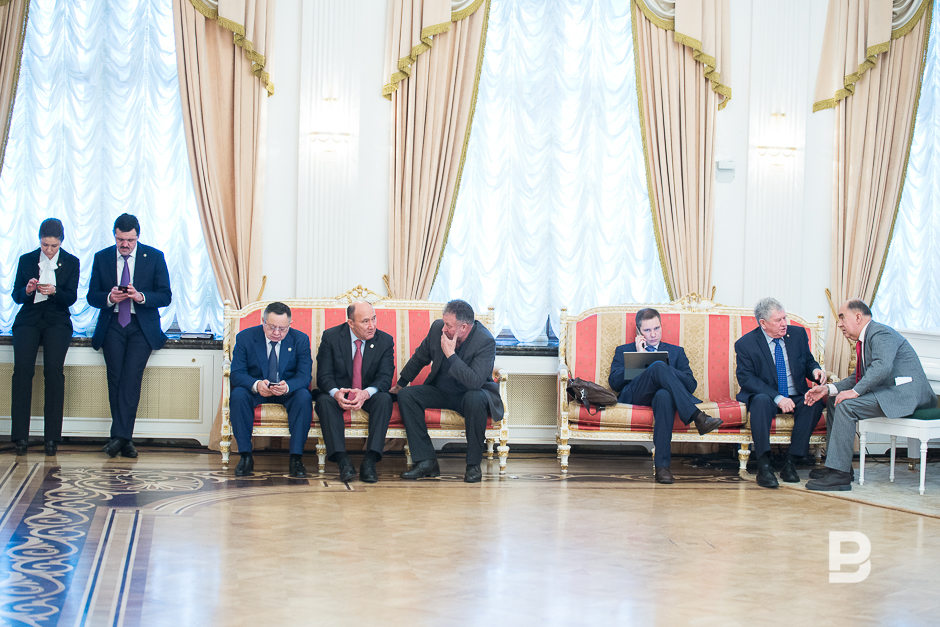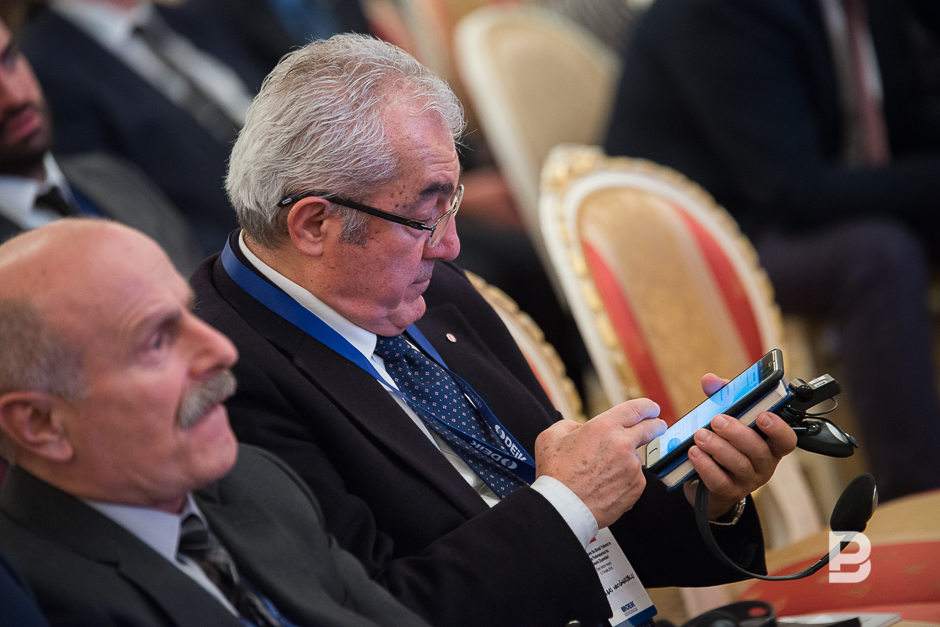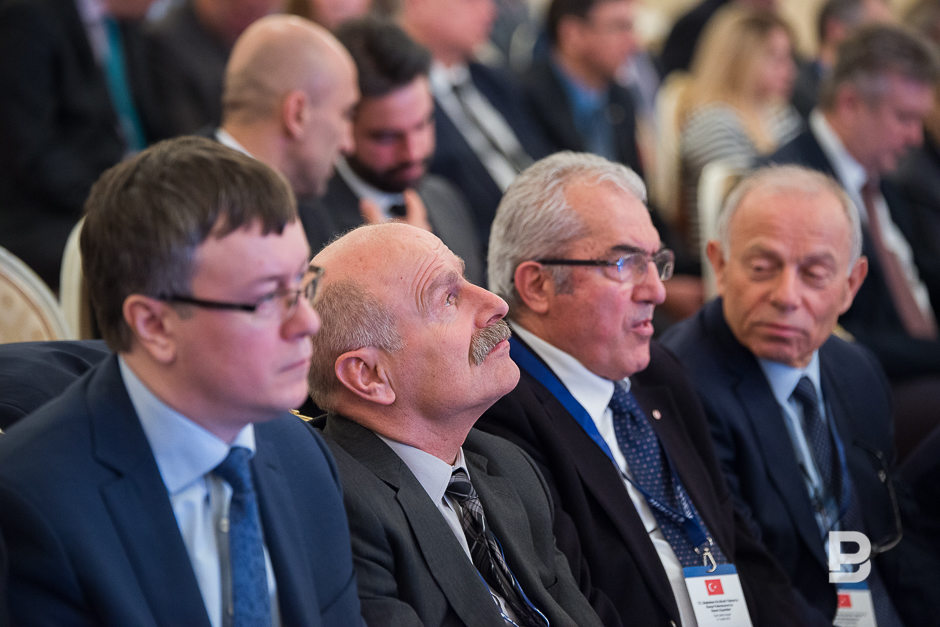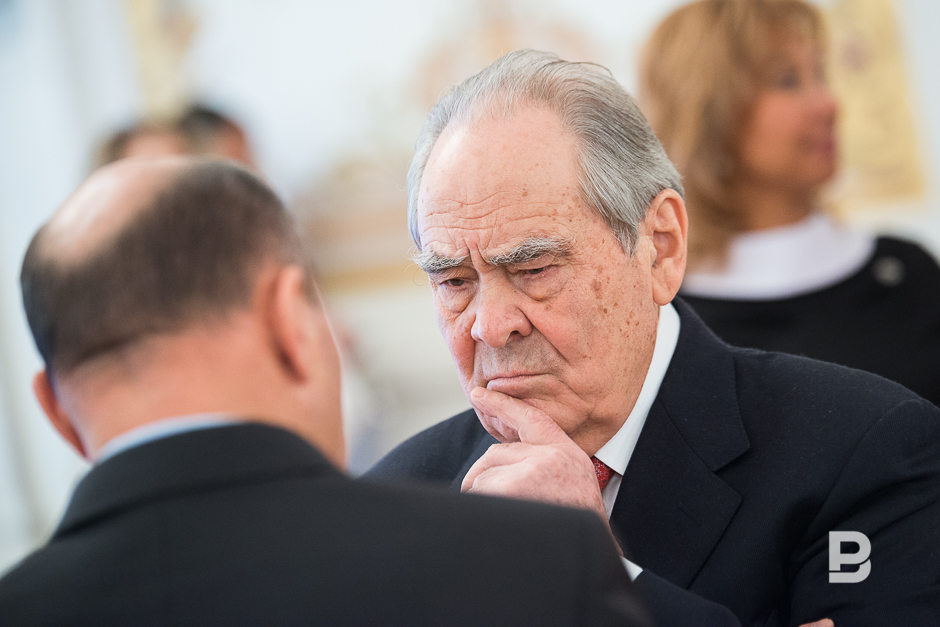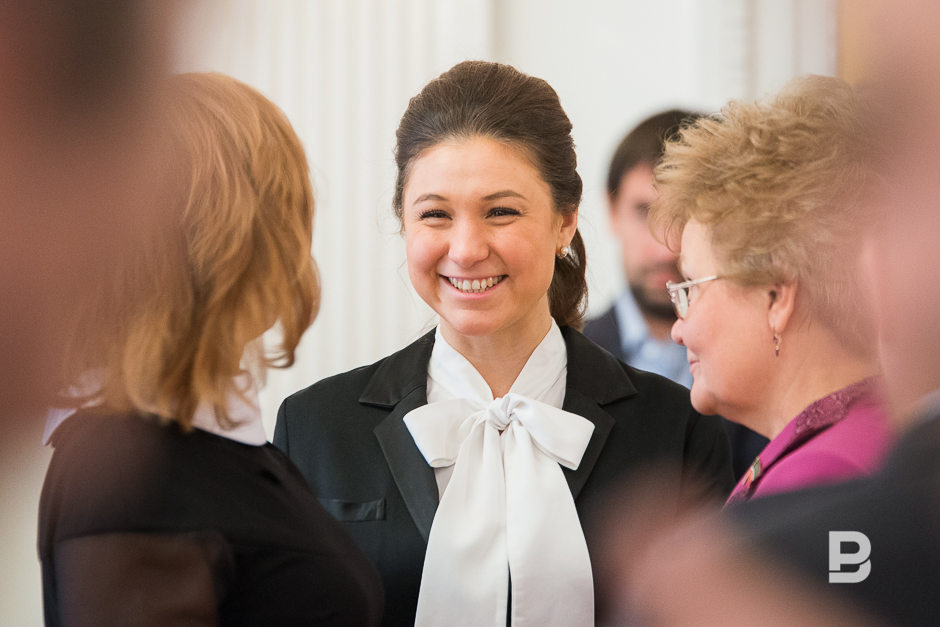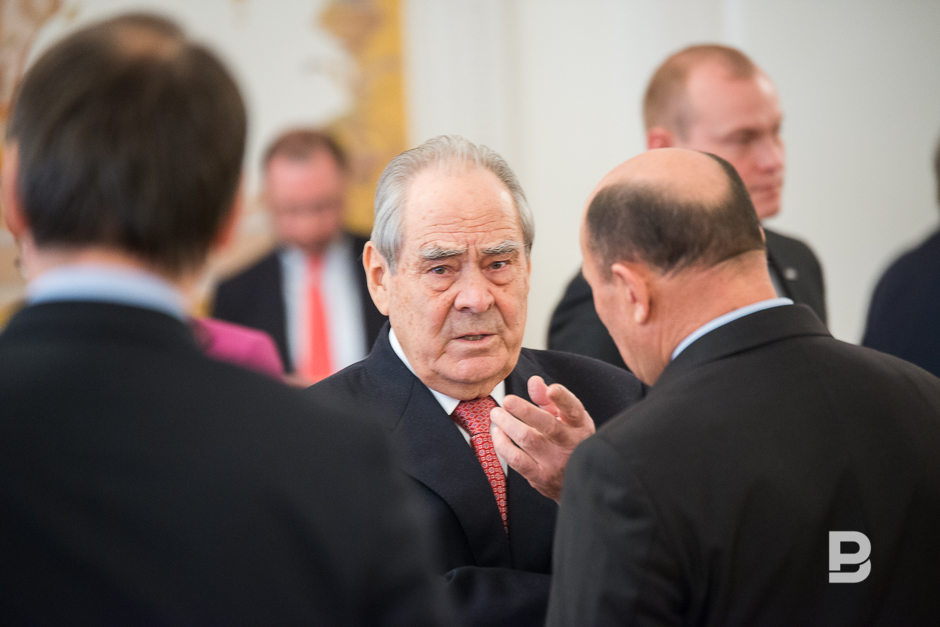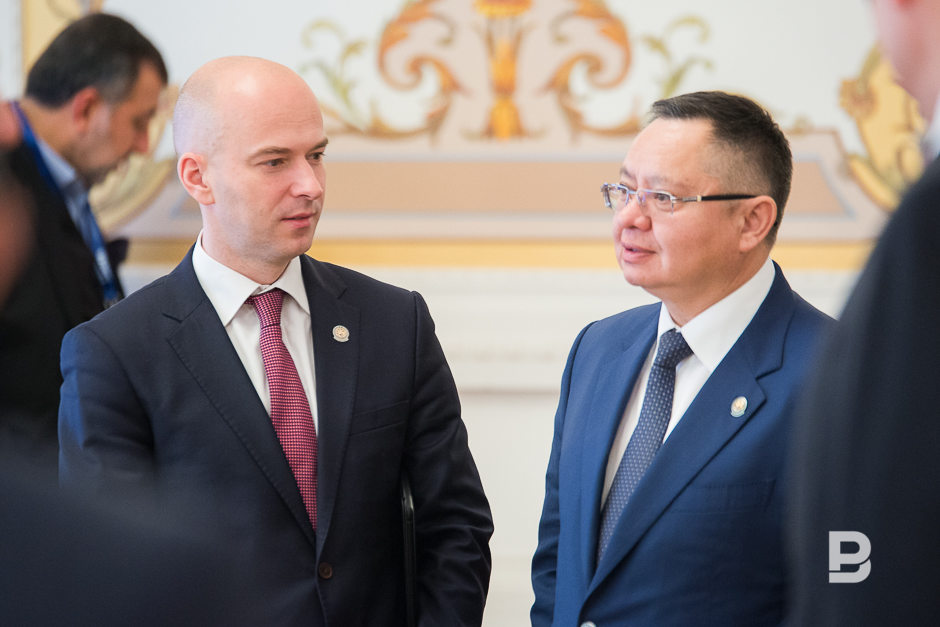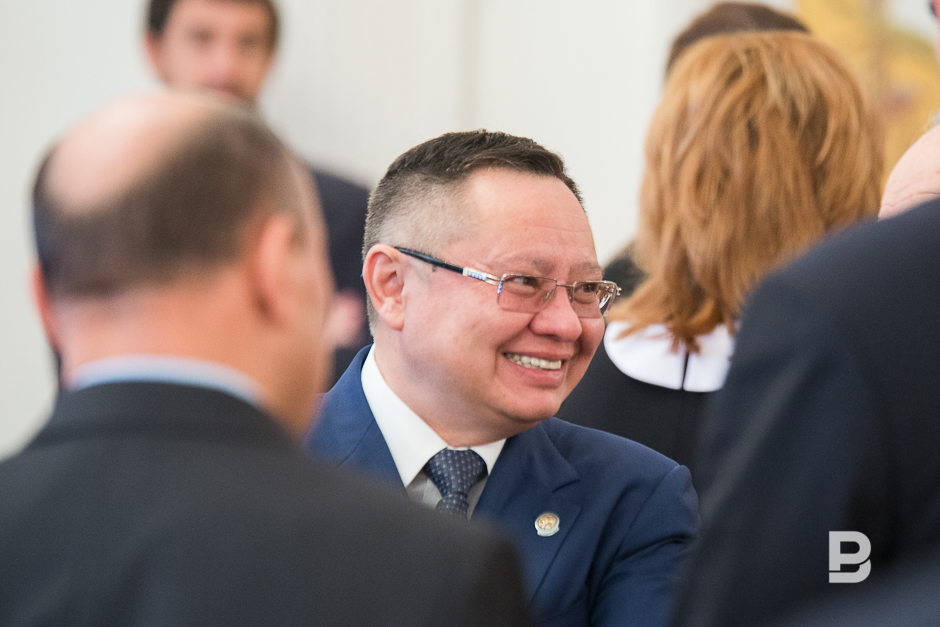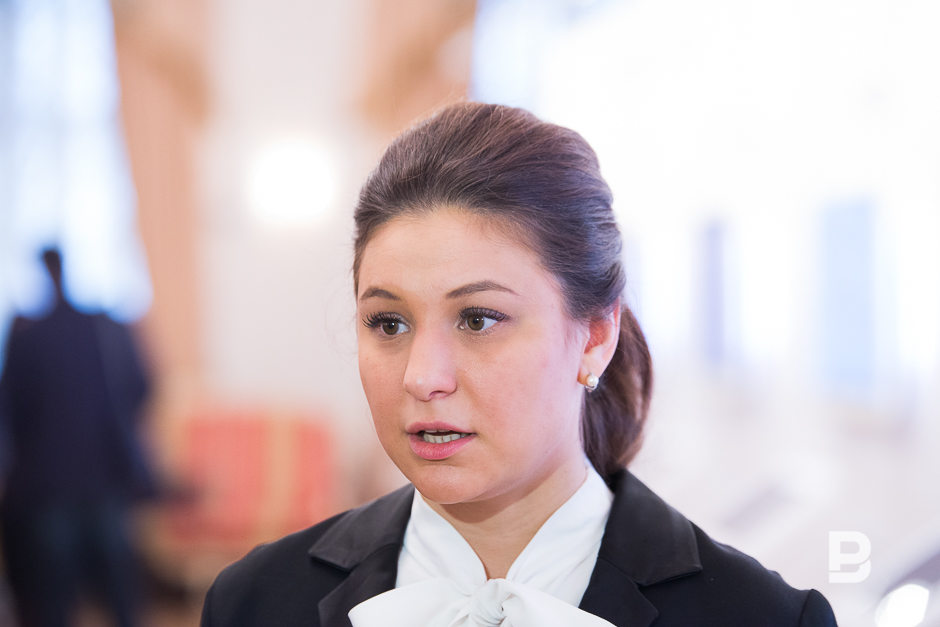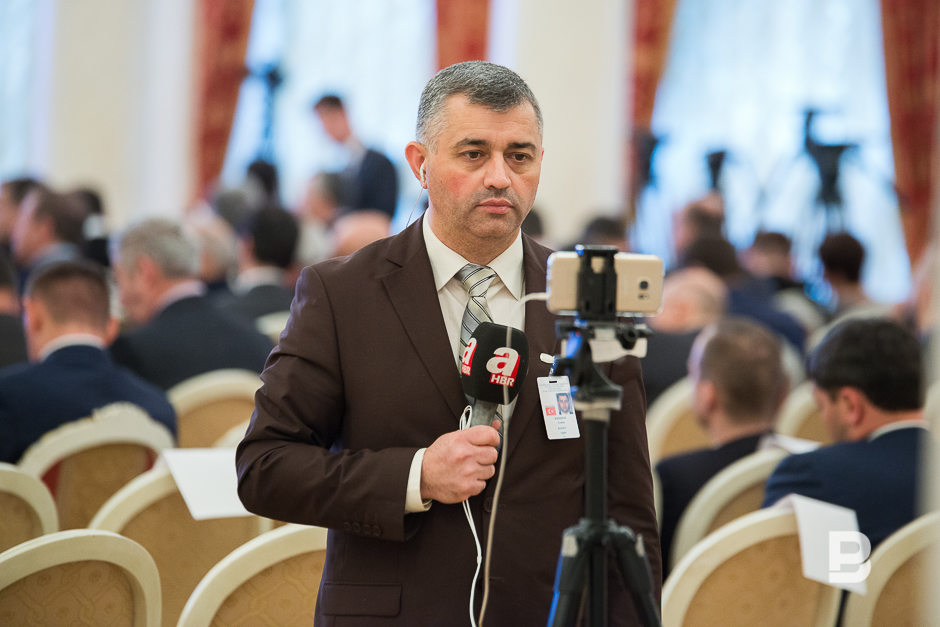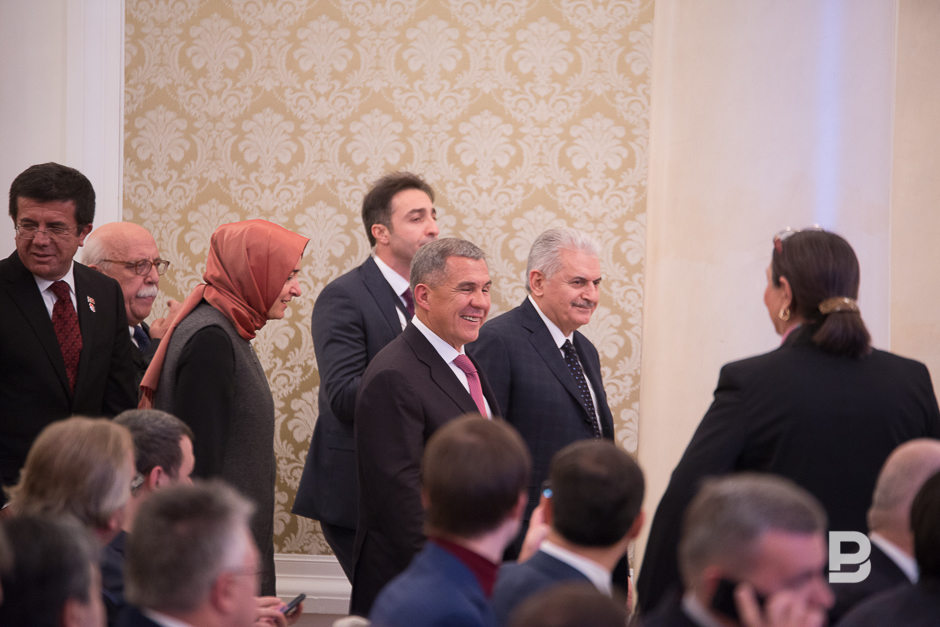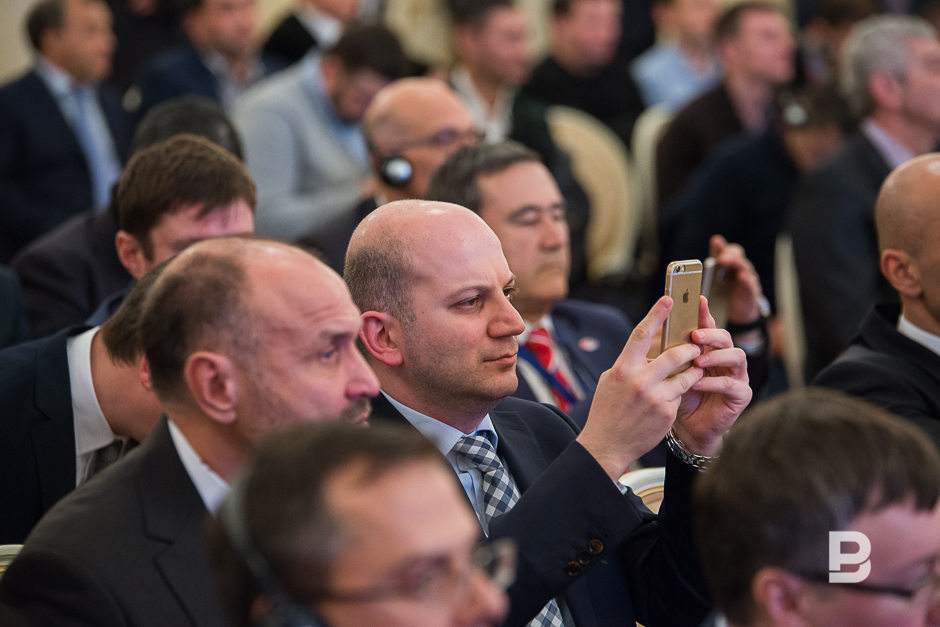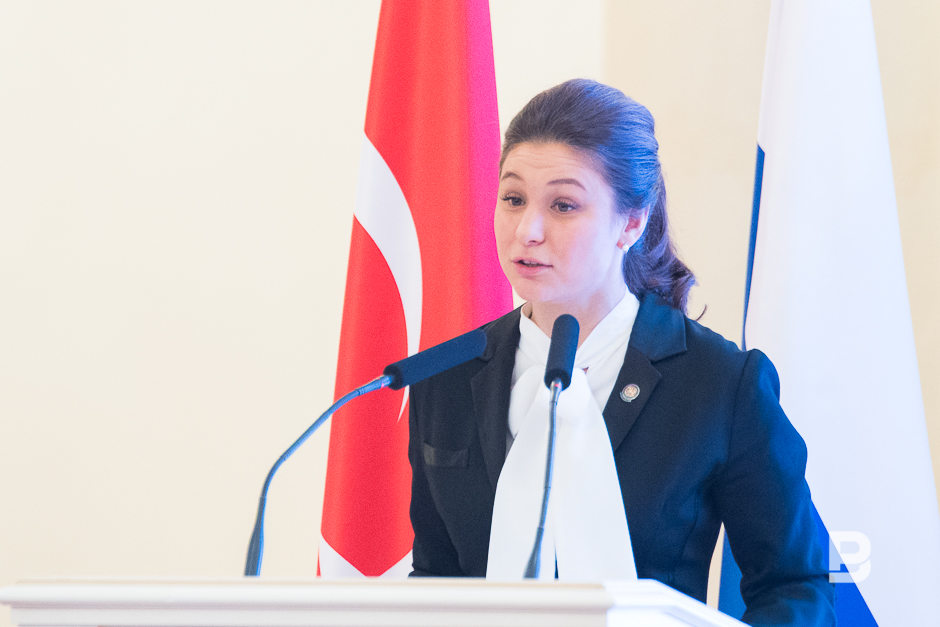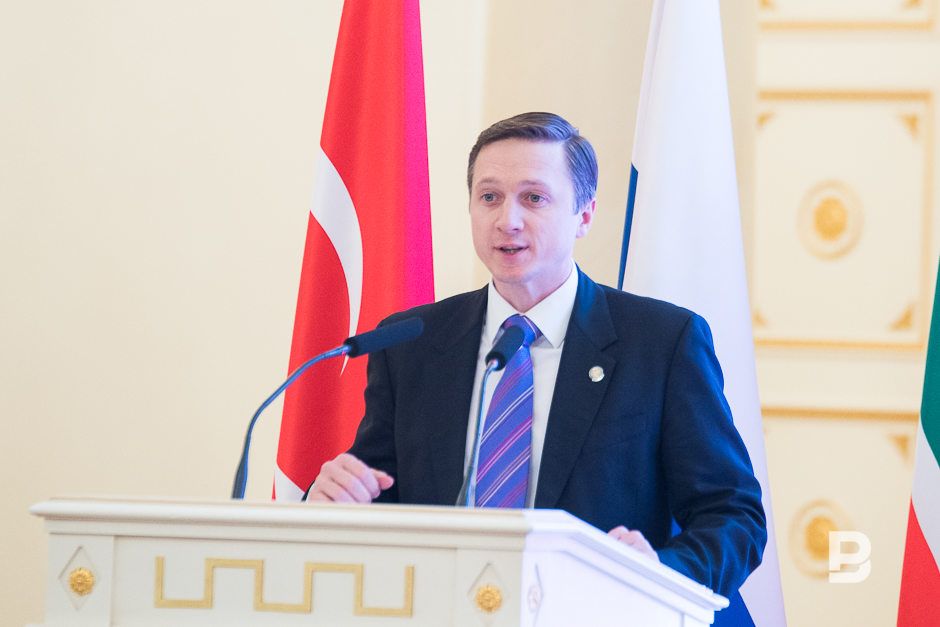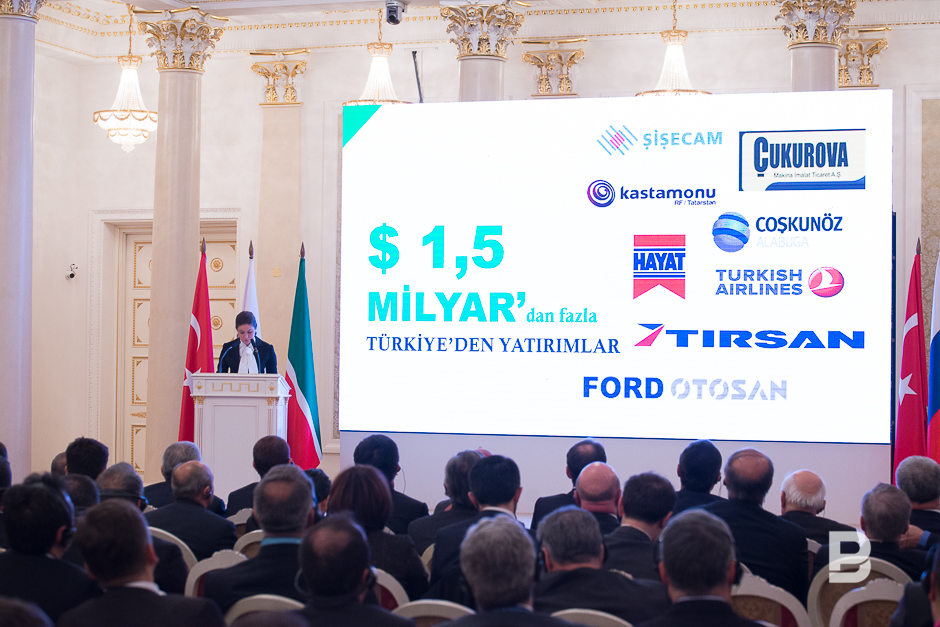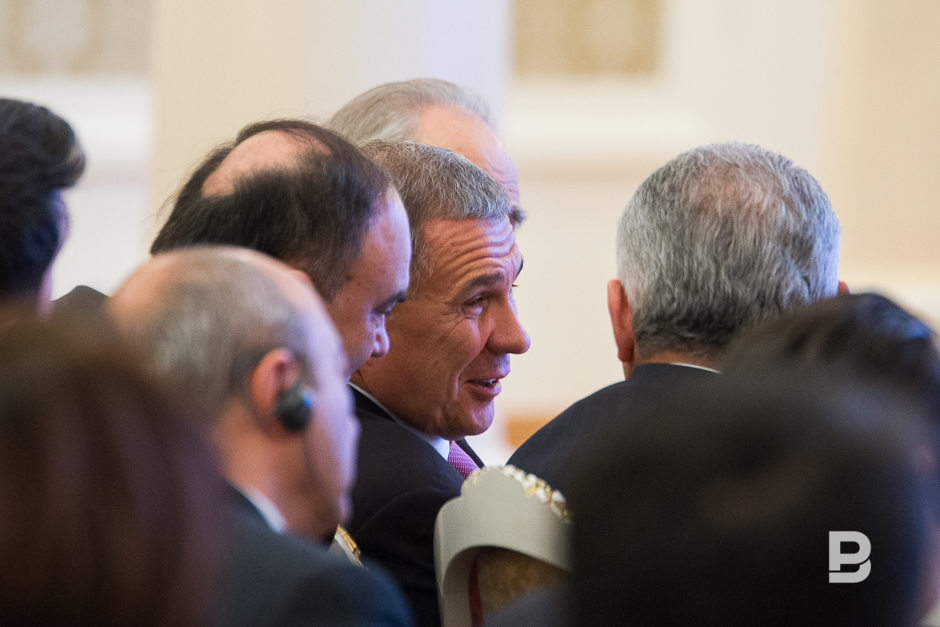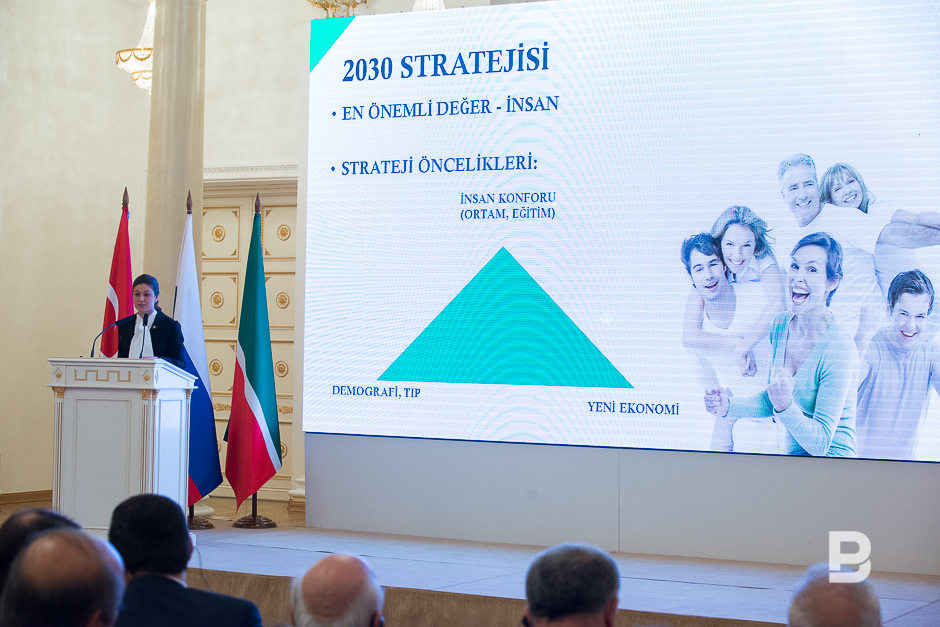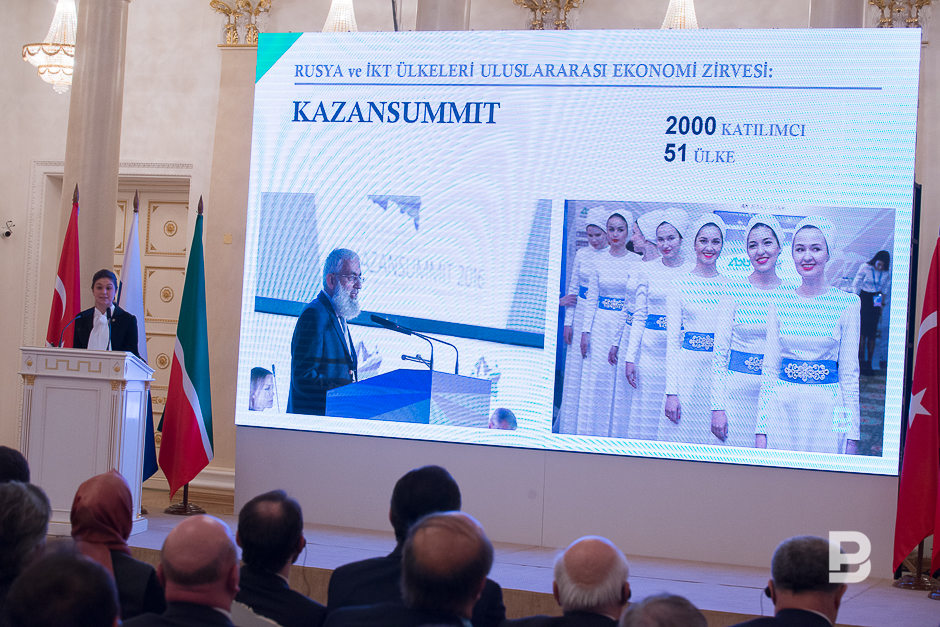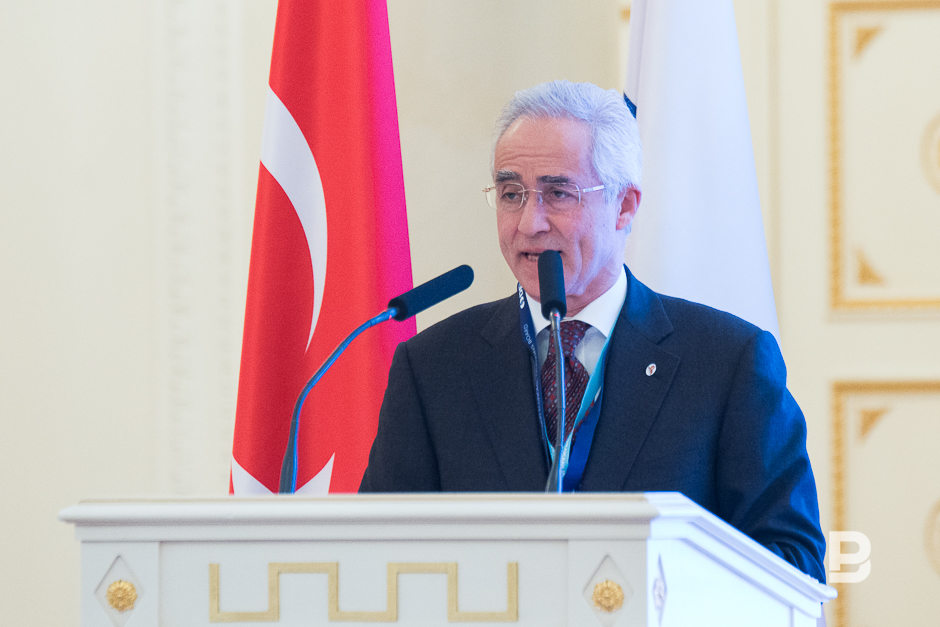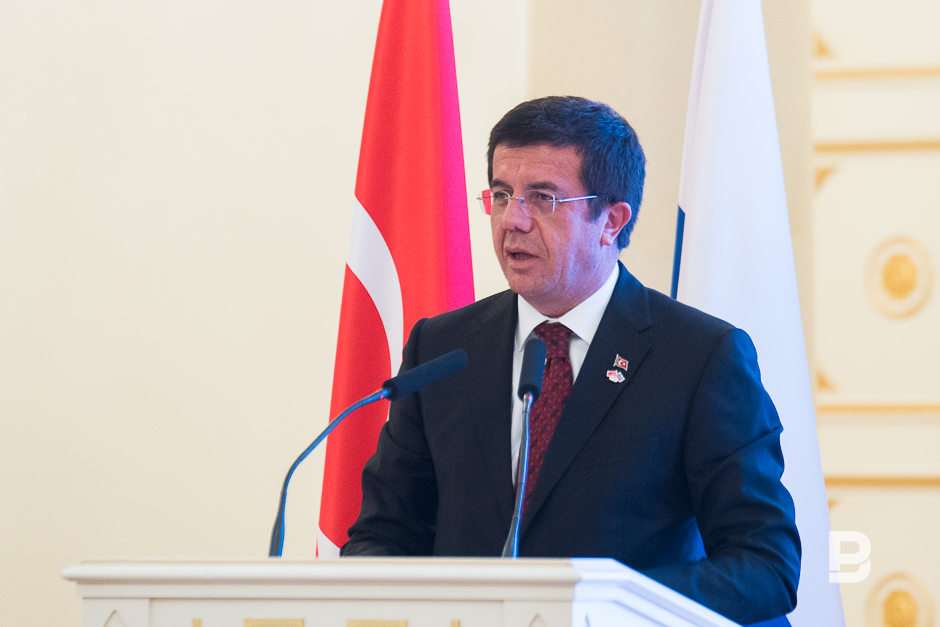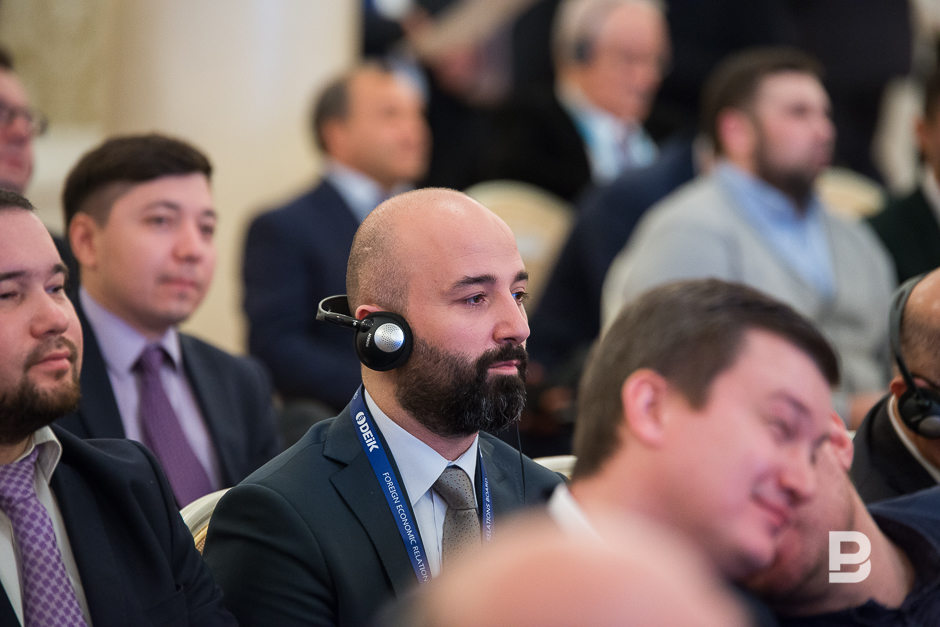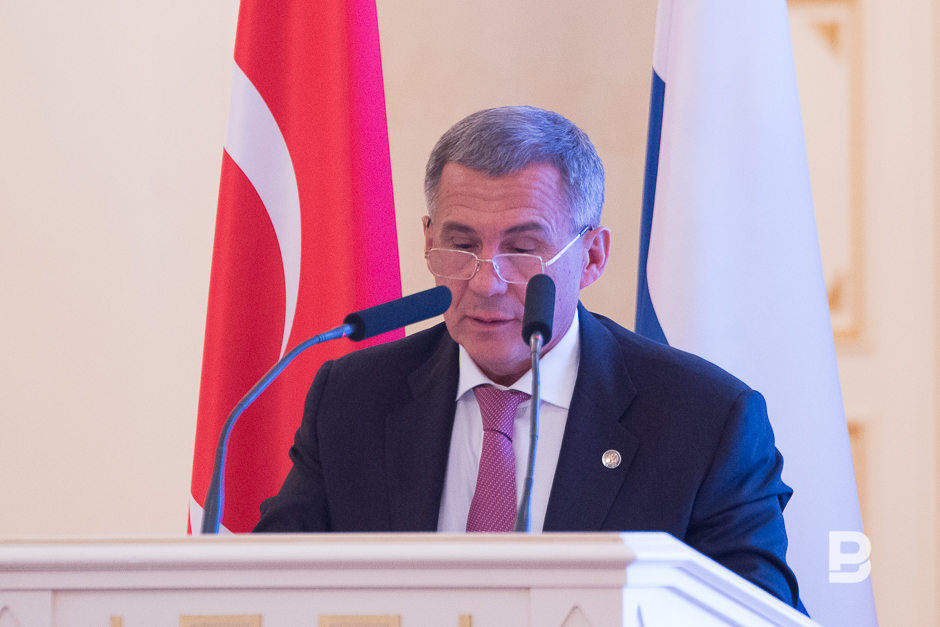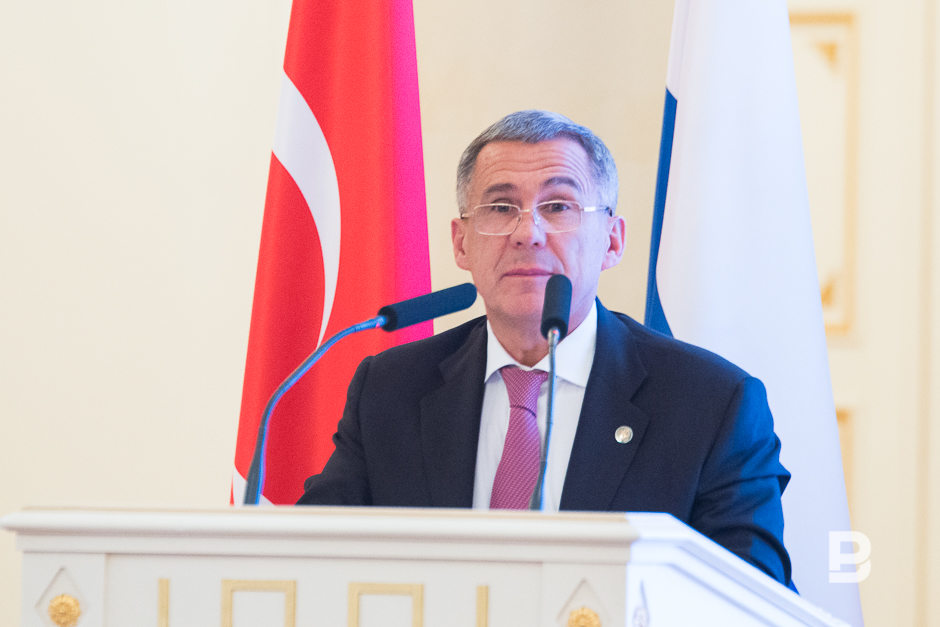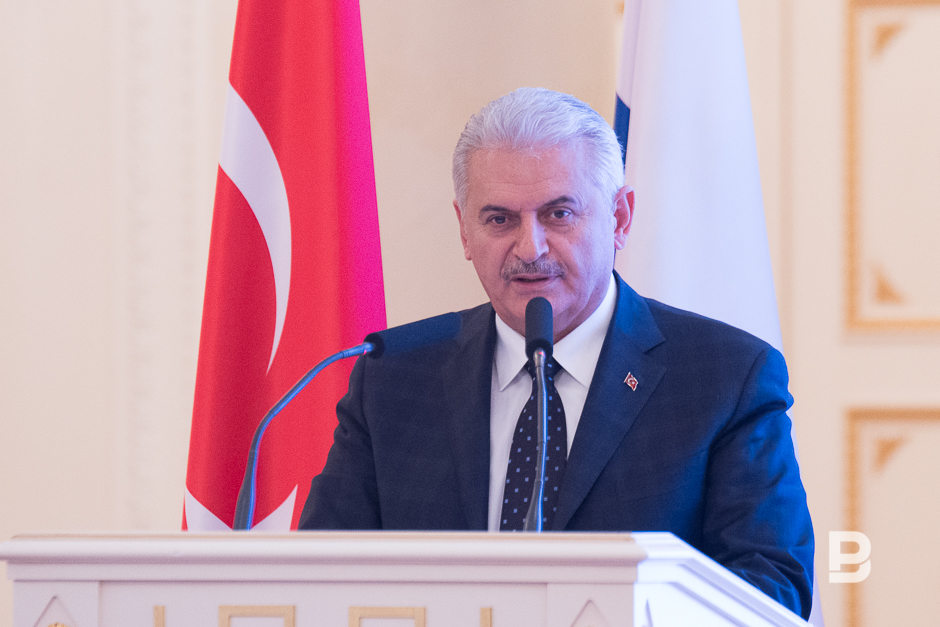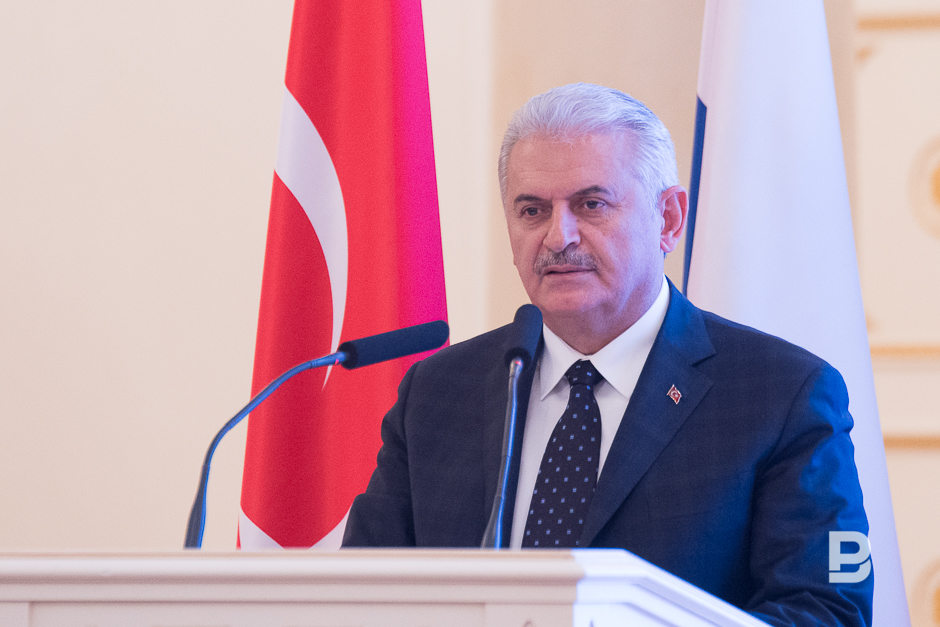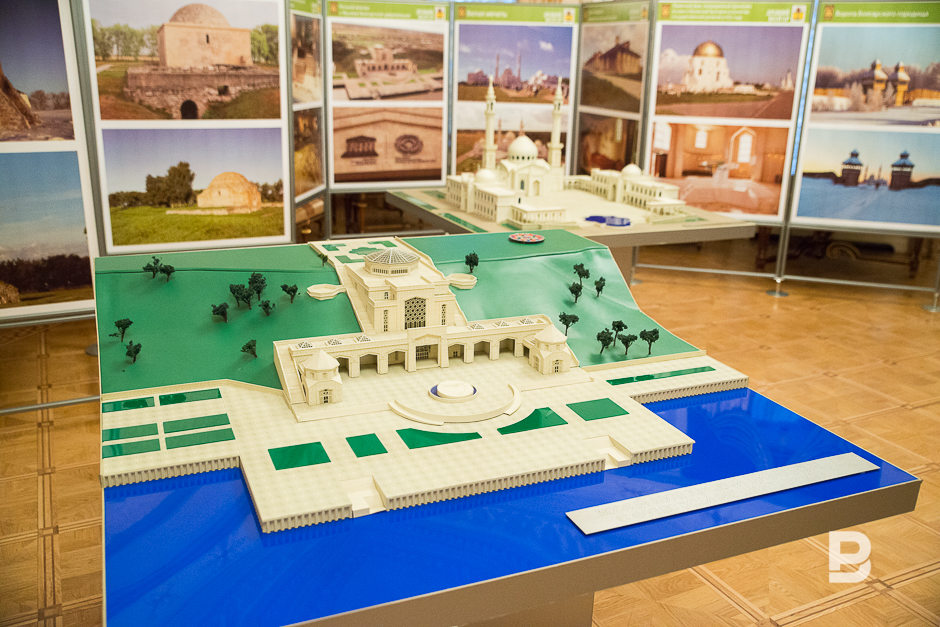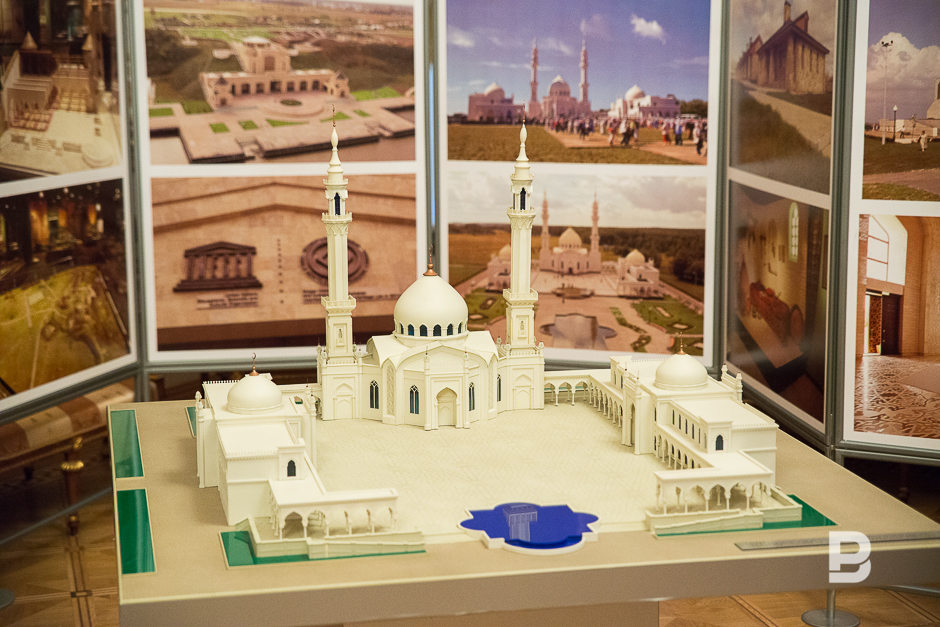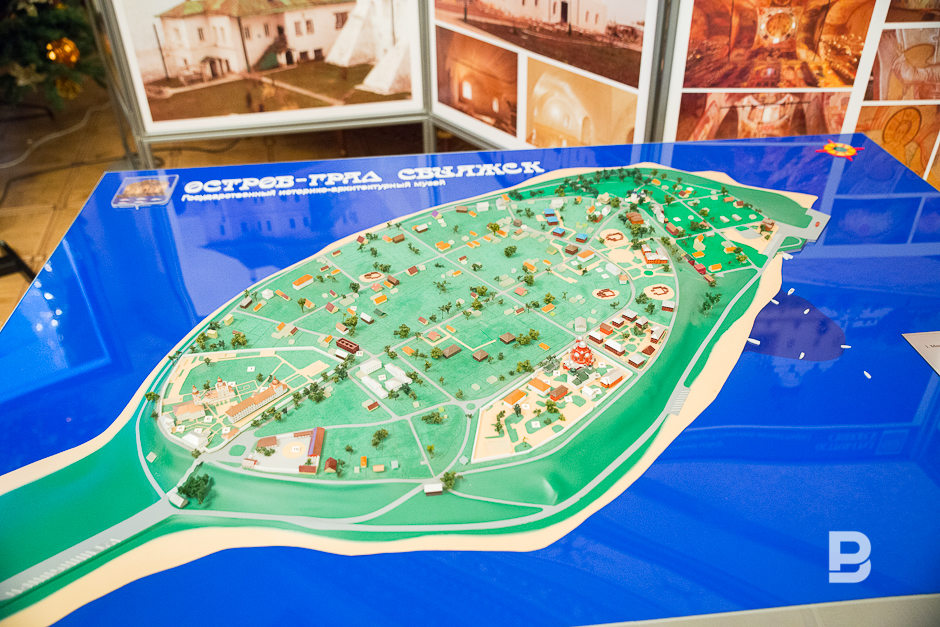 By Maria Gorozhaninova, Luiza Ignatyeva. Photo: Maksim Platonov