Tatarstan to build 14 sports facilities worth half a billion rubles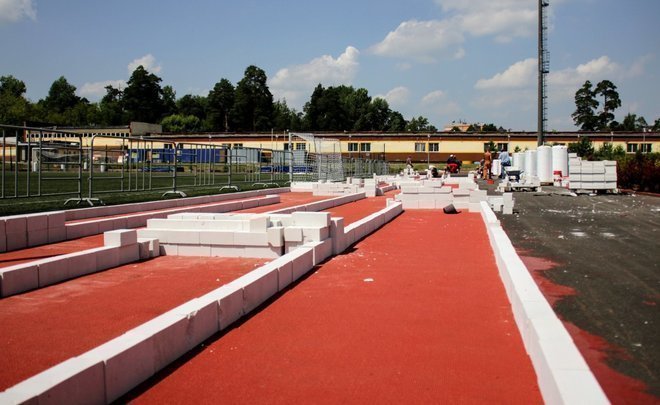 As it became known to Realnoe Vremya, 14 new football arenas and universal sports grounds will be erected in Tatarstan in 2023. Sports facilities will be built not only in cities, but also in the villages of the republic. The cost of the work will amount to 584 million rubles, and the source of funding will be the regional budget.
New platforms for Kazan students

Sports facilities will adorn 13 districts and cities of the republic, including its capital. For example, two new venues will appear on the territory of Kazan at once: on the territory of the Universiade Village and the Academy of Justice.
The construction costs of the first one will amount to 7,8 million rubles. In addition to equipment for various sports, there will be a mini-football field. The arrangement of the second site on the 2nd Azinskaya street, 7a will cost the budget 4 million. It will also be equipped with a sports equipment, but there will be no football field here.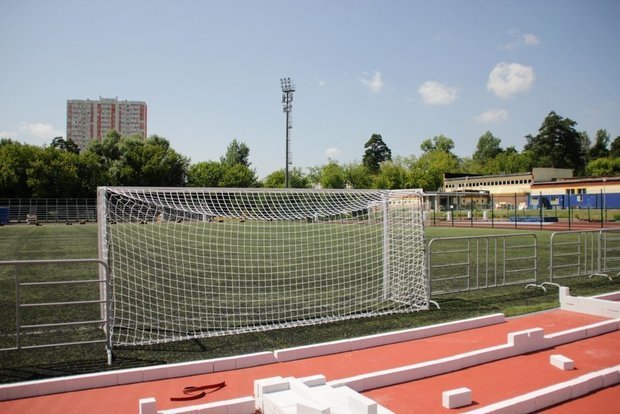 The contractor will carry out a complex of works on the construction of the foundation and foundations of facilities, the construction of fences, the installation of side stones, the provision of necessary infrastructure and external landscaping.

Most districts of Tatarstan will receive football arenas
Universal sports grounds will also appear in Naberezhnye Chelny and the Sabinsky district.
Besides, indoor football arenas with a frame and awning covering, a 20x40 metre clearing, as well as an administrative building will be erected on the territory of a number of districts.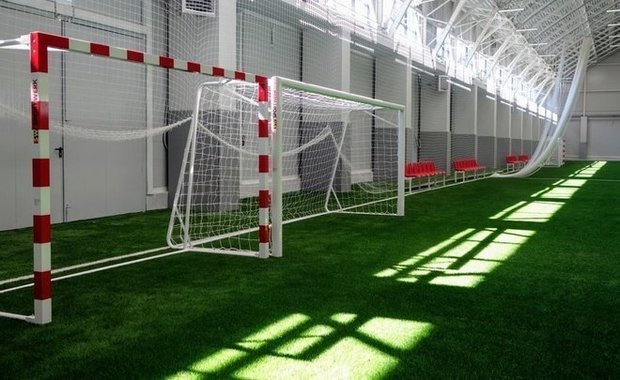 In addition to the construction of load-bearing structures, the contractor must conduct electrical engineering systems, pipelines, communication lines, heat and water supply to each of the objects.

Universal sports grounds have been under construction for several years
Since 2013, Tatarstan has been implementing a republican programme for the construction of universal sports grounds and low-cost sports facilities. For example, 118 sports grounds worth more than 299 million rubles have been built and put into operation in Kazan by 2020.
In 2021, new indoor football arenas were opened in the territories of five districts — sports facilities were built in Almetyevsk, Bugulma, Zainsk, Chistopol and Agryz. Tatarstan President Rustam Minnikhanov and Russian Sports Minister Oleg Matytsin took part in their opening via video link.
Last year, more than 266 million rubles were allocated for the construction of sports complexes with a universal sports ground in the Tetyushsky district. These objects were erected in the villages of Kildyushevo, Bolshye Tarkhany, Bolshye Atryasi, Bolshoe Shemyakino, Klyashevo, as well as in the village of Vozhzhi.
Such a sports complex is a one-story building, which has a gym with an area of 15x12 metres. It is possible to study both individually and in a group. Simulators and various projectiles are installed for training.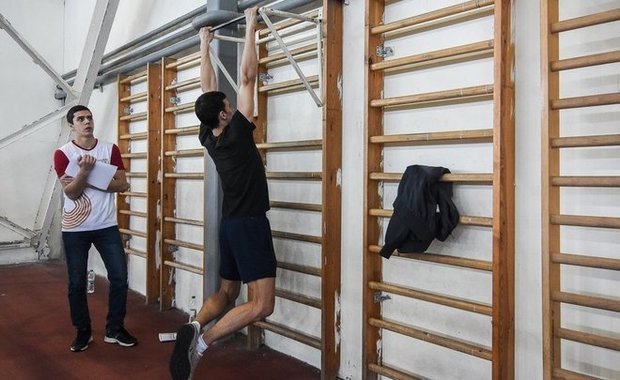 Tatarstan