Tatiana Golikova: "This WorldSkills 'bacillus' literally attacked our youth!"
WorldSkills Kazan set new records in the championship's scale and firmly cemented its position in Education national project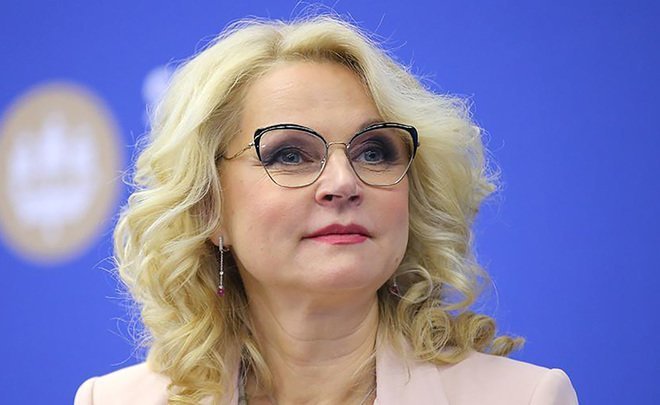 WorldSkills Kazan championship has been the biggest in history of WorldSkills movement, while Russian Vice Premier Tatiana Golikova compared its audience with that of the 2018 FIFA WC. At the same time, the vice chairwoman of the government and Tatarstan President Rustam Minnikhanov paid attention to the fact that it doesn't stop with the championship only: WorldSkills movement, for instance, is tightly linked with Education national project, and such a system teaching vocational jobs in Russia is developing in such tandem, both today and in the future. More is in Realnoe Vremya's report.
WorldSkills in numbers: biggest site, record number of skills and business programme
WorldSkills Kazan will excel all the previous competitions in history of WorldSkills movement, said Russian Vice Premier and Chairwoman of the championship's organising committee Tatiana Golikova on 22 August. This event is setting several records at once.
Firstly, it is the championship's site: Kazan Expo International Exhibition Centre occupies 269,000 square metres. Secondly, the number of skills the competitors will be competing in: they total 56 in the 2019 championship. In addition, WorldSkills Kazan can boast about the biggest business programme.
1,351 people from 63 countries and approximately the same number of experts who are simultaneously coaches of their teams and judges for rival teams are participating in the championship. 3,500 volunteers from 14 to 81 years will help with the championship's organisation (older volunteers are also called silver). But the number of spectators is by far bigger: according to Golikova, the audience of the championship is 250,000 people. This is compared to the number of spectators of the 2018 FIFA WC in the capital of Tatarstan, the vice premier noted.
By the way, the next WorldSkills competition will be in China, in Shanghai in 2021. President of WorldSkills International Simon Bartley noted that every competition is based on the success of the previous competition, learns lessons and uses them to organise their own championship. So in 2021 Shanghai will probably try to set new records in the championship's scale.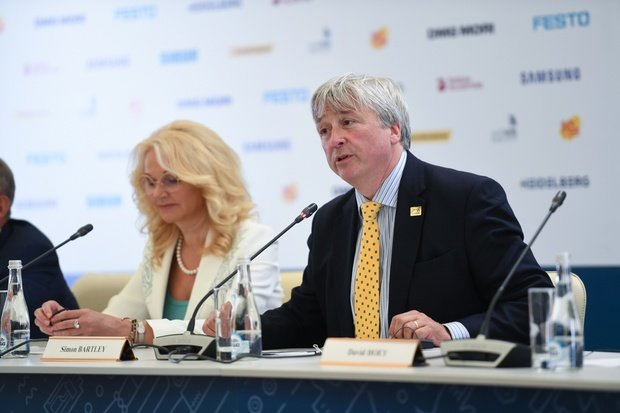 At the press conference, Simon Bartley also noted how rapid Russia's participation in WorldSkills movement turned out to be. The country joined the movement just eight years ago. Bartley became the president of WorldSkills International eight years ago and saw Russia's progress from the very beginning.
It is surprising, he said, that Russia joined the movement seven years ago and already was ready to host WorldSkills competition. It is a very short period for such an event. And that would be impossible without three people on my right, he claimed and indicated Tatiana Golikova, Rustam Minnikhanov and Director General of WorldSkills Russia Robert Urazov.
How WorldSkills fit in national projects
At the same time, one can evaluate not only the championship itself but also its impact on the development of the country and the region in numbers. First of all, it is linked with growth of interest in vocational specialities and development of infrastructure for vocational education. According to Golikova, over 59% of school graduates are already choosing vocational education to continue their studies. And Robert Urazov says that more than 500,000 people participated in WorldSkills Russia's events and initiatives by late 2018.
"This WorldSkills 'bacillus' literally attacked our youth! Our youngsters not only try to be active, they also promote this movement. Our leading companies, for instance, the strategic partner of our championship Rosatom invest quite huge money, help and organise the competition programme," Tatiana Golikova stressed.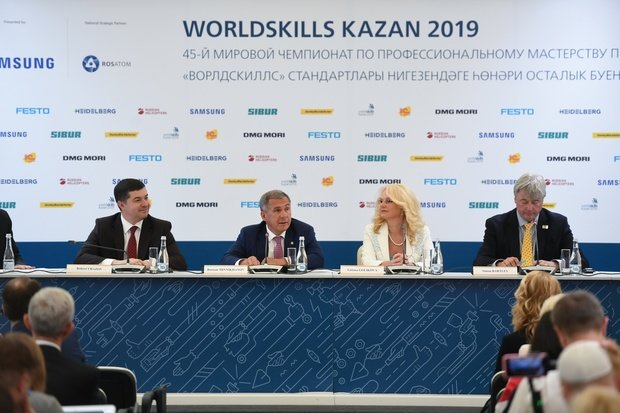 Tatarstan President Rustam Minnikhanov also paid attention to the importance of hosting the championship:
"Not only the championship but that fruitful impact WorldSkills has on developing vocational specialities is valuable. It is pleasant that the world experience, the best technologies and mastery of competitors give a chance to draw attention to popular professions, increase their popularity," the president of the republic claimed.
WorldSkills events are tightly integrated into Education national project: for instance, it includes WorldSkills Kazan championship itself. But the development of vocational education doesn't limit to it. For instance, Minnikhanov paid attention to the fact that a chain of resource centres for vocational training developed in Russian regions, particularly in Tatarstan. The number of such centres in Tatarstan will increase to 41 by 2020, now they amount to 37.
There is another structure — a chain of vocational training centres. So-called professions of the future are studied there, Golikova said. There will be over a hundred such centres in Russia, and more than 4 billion rubles will be spent on their creation.
To have an idea, WorldSkills Kazan has some professions of the future in Future Skills too. It includes, for instance, industrial robotics, reverse engineering, use of unmanned aviation systems and laser technologies.
In addition, 5,000 workshops will be reequipped and 25,000 workplaces will be modernised in Russia within the national project. Up to 1,2 million people are expected to do training in the modernised workplaces.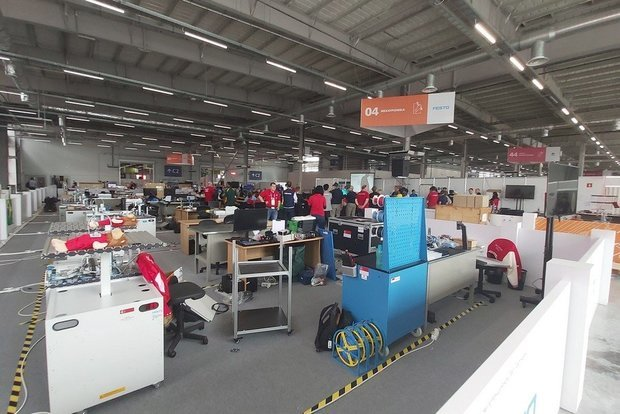 Championship worth of billions
It was quite expected that in a talk about numbers there was a question about the championship's budget. "We don't count money for this championship," Golikova commented this question while the audience was smiling.
"We have quite a big fund of the federal government. In addition, employers give about 2,7 billion. They participate and equip the sites. The region also participates actively, and here we were lucky that this region is Tatarstan. According to Russian legislation, it is a donor region and it can afford additional expenses. What has been created in terms of infrastructure is a big merit of the republic," the vice premier said.
However, the costs on the championship aren't a big secret. In June, Chairman of the Tatarstan State Council Farid Mukhametshin said that subsidies of the federal centre to Tatarstan to host WorldSkills totalled 14,7 billion rubles in 2018-2019. As Realnoe Vremya wrote, costs on WorldSkills in national projects were 5,32 billion rubles.
Tatarstan