"Crime rings just make fun of A.U.E. This word does not exist in the criminal language"
Dmitry Gromov, the Institute of Ethnology and Anthropology at the Russian Academy of Science: why the cases of Shies, Ivan Golunov and the Khachaturyan sisters are not evidence of the rise of political activism in Russia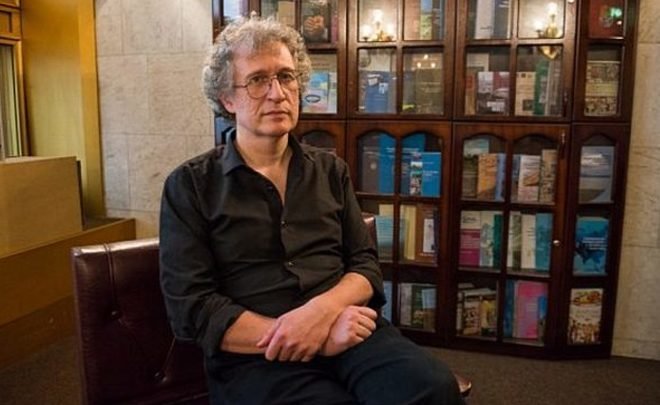 The 13th Congress of Anthropologists and Ethnologists of Russia took place in Kazan last week. Realnoe Vremya interviewed Dmitry Gromov, a leading researcher at the Centre for the Study of Interethnic Relations at the Institute of Ethnology and Anthropology of the Russian Academy of Sciences (RAS), about youth communities and the current state of political activism in Russia. Why subcultures are dying out, how the media gives the phenomena an unjustified impulse — read about this and much more in the interview with the expert.
"Young people had a model to followed through the media: they suddenly decided to be Lyubers and beat neformals"
Dmitry Vyacheslavovich, you are known as the leading expert in the "gopnik culture" (gopnik is a stereotype and subculture in Russia, Ukraine, Belarus and other former Soviet republics to refer to young men of sometimes lower-class suburban areas coming from families of poor education and (sometimes) income — editor's note). How do you like this interpretation of your research?
Thank the media for that (laughs). Good definition, I'm always very happy with this, although not quite accurate. In my case, we are talking about the study of youth street communities. "Gopnik" is an external word, exonym, that is, how people of a certain group called from the side. The most popular version of its origin is associated with the abbreviation GOP, in the past — the City Dormitory of Proletariat in St. Petersburg (Gorodskoye Obshchezhitie Proletariata), now — the building of Moskva hotel in front of the Moskovsky railway station. In this dormitory, judging by the evidence of that time, crime flourished, hence the name is. The members of the street community themselves do not call themselves gopniks, they used the term "patsan" in street environment from the early '80s, so perhaps a specialist in "patsan" culture would be more appropriate, but I don't mind.
Your first street gang was the Lyubers in Moscow region, even though you youself do not consider them as a grouping. How did you reach them?

It was my smooth and forced conversion from subcultures to street communities. Then, in 1987, there was a subculture of Lyubers appeared, it did not last long, only two years. I myself come from Lyubertsy, so God himself ordered to deal with them. The Lyubers arose largely because of media reports. There is such a pattern — many subcultures arise when journalists begin to write about them. The Lyubers movement was described by them as an association of aggressive young people who go to Moscow to beat neformals (neformals — a social group; common name for representatives of various groups and their subcultural youth movements in the USSR of the 1980-90s. The definition of "neformal" comes from the phrase "informal associations of youth", which arose in contrast to the "formal" associations: Komsomol organization and other permitted by the authorities — editor's note).
In fact, this group was formed more as a sports community. In Lyubertsy, at one time, there was a great interest in strength sports, gyms were created under the stairs in the entrances, they worked on the horizontal bar. The youth got acquainted with each other, communicated, at some point they began to go to Moscow. That is understandable because Lyubertsy is the outskirts, from where Moscow is perceived as a field of unlimited opportunities. Naturally, when young people do something collectively and self-organized, sooner or later they face other young people who also do something. Among Lyubers with whom I spoke, almost no one remembered fights with neformals.
That is, it was a youth boy's movement. But when their trips to Moscow and fights were published in the articles of Ogonyok and Sobesednik magazines, it was commonly believed that the Lyubers were an aggressive-organized gang. Young people through the media received the instruction, the sample to follow, many young people suddenly decided to be Lyubers and beat neformals. Moscow neformals remember this time with horror, it became really dangerous — they were attacked, beaten, cut hair. The peak was in 1987: around the town there the crowds from both sides of the street. Like any youth movement, the Lyubers quickly faded away. After that other groups appeared, little related to the Lyubers, the "Kazan phenomenon" became a buzzword.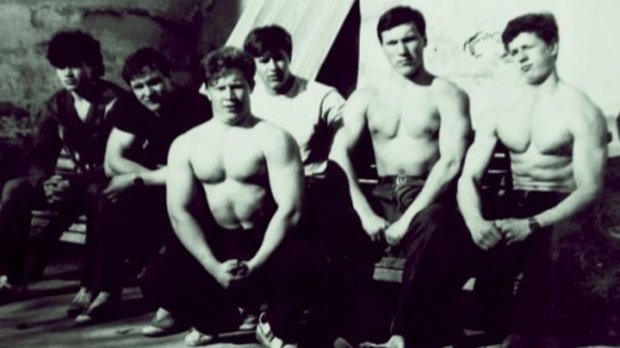 Many subcultures arise when journalists begin to write about them. The Lyubers movement was described by them as an association of aggressive young people who go to Moscow to beat neformals

"It is incorrect to consider A.U.E. as a uniform subculture"

Referring to the A.U.E. publics in social networks getting too much, many started talking about it not even as a subculture, but as an organized group. Could you dispel these allegations or confirm them?
Russia is a big country. Yes, there are criminal settlements, where prison life patterns thrive among teenagers. There are schools that raise money to "support the prison camp" (sometimes this money does not reach the prison camp, they are simply collected by senior students for the purpose of profit). But A.U.E. cannot be considered as a single subculture for several reasons.
First, criminality is not interested in being known about it, it lives its own life. Thieves and bandits attract young people, but they do it certainly not through the media or the Internet, not through the promotion of their way of life. People are found through personal experience: they find young people who have a tendency for that, start to advise, to help, to slowly connect to their business. That is, the mechanism is more subtle.
Second, the Internet community dedicated to A.U.E. are nothing more than a thematic male public. It is the platforms that discuss masculina themes: cars, male friendship, arms. In connection with the hype in the society, these publics have changed, they have become to have less A.U.E. and more cars. I know cases when online communities were hidden advertising platforms, through which the products of certain brands were promoted, for example. Third, crime rings themselves just make fun of A.U.E. and its followers. The word A.U.E. doesn't exist in the criminal language. The theme of A.U.E. arose eight years ago, it hadn't exist earlier. For example, sociologist Anatoly Breslavsky, who studied transbaikalian special schools (very criminalized) in the 2000s, did not meet this word. On the Internet, this word almost never met eight years ago.
Since I'm doing Wikipedia a little, after I do a scientific publication on this topic, I want to gather my strength and rewrite the article about A.U.E. in it, because what is there now needs to be destroyed. The article is completely incompetent: of course, there are a huge number of links to the media reports, which describe particular cases about bullies, breaking glass, shouting A.U.E., and guesses of journalists. Everything from the first sentence needs to be edited: A.U.E. is not an association, A.U.E. is a phrase.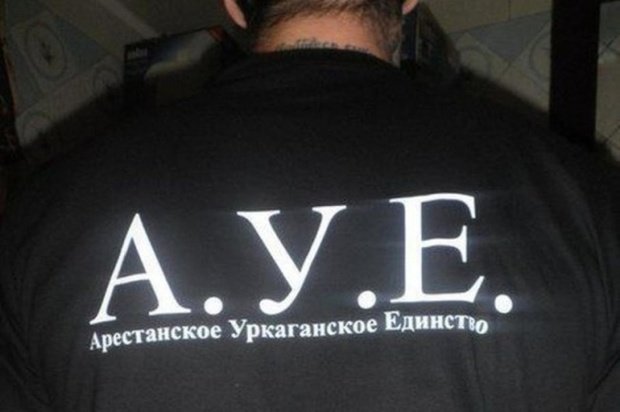 Crime rings themselves just make fun of A.U.E. and its followers. The word A.U.E. doesn't exist in the criminal language

Are there signs of the return of street groupings in the mass and organized form, in which they existed in the '70s and '80s or it is a disappearing reality, how do you think?
Street grouping is a vanishing nature. The thing is that the causes of their occurrence are disappearing. Previously, groups were formed from a very young age, mainly at the place of residence. Young people, let's say, born in the 1960s, spent all their childhood in the playground and in the streets, it was a constant medium of communication, which, respectively, with time and growing up of children formed a logical "patsan" environment. For the most part, such communities were peaceful, but, of course, because they were still male communities, they quickly got hooked on criminal activities, if there was any reason. They easily organized for conflicts if offended, if there was a common enemy or if there was a possibility of criminal earnings, like it was with Teplokontrol in Kazan.
There were cases when all this grew into an extreme form — real criminal groups with hierarchy, system of values, concepts, criminal activity. But I must say, it was rare. Now young people have many other interesting activities, there is no reason for street association. The tendency is against them. Young people no longer need subcultures — they are engaged in other forms of leisure activities, consumption of services of various kinds. For example, they travel a lot.
"Feminism has intensified through the case of the Khachaturyan sisters"

I would like to touch upon another topic indirectly related to youth — political activism, the study of which is also included in the field of your scientific interests.
First of all, modern street political activism is not youth. Until 2011, there really had been numerous youth associations built on the subcultural principle: the Vanguard of Red Youth (AKM), National Bolshevik Party (banned in Russia — editor's note). These were really youth movements, middle-aged and older people did not stay in them. But a lot has changed since then: if you look at videos from some street action, you will see that there were people of different ages in equal proportions.
From recent events: the movement associated with Ivan Golunov was very powerful, but I doubt that it was youth. Not only young people took to the streets. The Moscow journalistic community was very much involved. The protests related to the Khachaturyan sisters — here, yes, this idea is strongly developing in the youth format, especially among the feminist movement, feminism has intensified thanks to the Khachaturyan case.
The campaigns of Aleksey Navalny is now the rare case where the political agenda has managed to raise the youth. I think this was due to the personality of Navalny, in particular, thanks to the format of the video blogger he found — video blogging is very popular among young people now. But it should be noted that few of the young people attending Navalny's rallies attend other opposition rallies, that is, they unite not around the idea, but around the leader.
I think, in general, young people are not inclined to political activism, this is confirmed by studies: the percentage of activists among the age groups is about the same.
The protests related to the Khachaturyan sisters — here, yes, this idea is strongly developing in the youth format, especially among the feminist movement, feminism has intensified thanks to the Khachaturyan case

"People are not afraid to take to the streets, they are stopped by that this form of activity is not accepted in our country"
Nevertheless, there is a feeling that the protest work in the network has significantly intensified, despite the strengthening of regulation. As a researcher, do you record the general rise of political activism in Russia?
No. The last noticeable surge was in the winter of 2011 — spring of 2012, but in the summer of 2012, it came to naught. Now, too, there is activism, there are situational protests, yes, but we cannot talk about a rise. Remember, were there protests because of the pension reform? Very minor, they actually were not. The protests against garbage in the Moscow region, for example, have been going on for the last ten years, this is not new. There are powerful situational movements, for example, on the landfill at the station Shies, but, again, these are special cases. There is a background activity that does not increase or decrease.
In order for people to learn to go to mass rallies, the psychological barrier should be overcome. I do not think that people are afraid to take to the streets, they are stopped by that this form of activity is not accepted in our society. There is the opinion that "only fools take to the streets". In the late 1990s and early 2000s, young people joined actionism, gradually realizing that it could be done. In December 2011, the internal ban was overcome by opposition-minded citizens, and later by the supporters of Vladimir Putin.
The weakness of the current political activism is shown, for example, by the following. It is known that the best moment for colour revolutions is the moment of elections. Declaring elections illegitimate, it is easy to challenge the power. So, according to the results of the last presidential and parliamentary elections, there was not a single noticeable protest action, there was no one who wanted to take advantage of such a convenient moment.