Russia aims to profit from climate change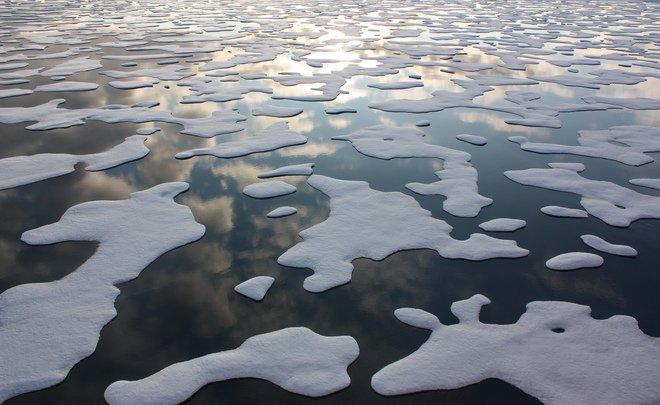 Climate change is really a global problem, and its consequences affect most of the world including Russia. Nonetheless, recent reports in the Russian media, public studies and documents published by government bodies and science services point that the Kremlin intends to get the most out of global warming.
Moscow is looking at ways to take global warming in its stride or even profit from it, says Bellona. According to Russia's national weather service, average temperatures throughout the country were 1-2 degrees above normal in 2018. In the polar region, the temperatures were 2-4 degrees above normal. A study from the US National Oceanic and Atmospheric Administration showed that the volume of the Arctic's oldest and thickest ice has decreased by 95%.
Rising temperatures and melting ice are likely to cause an economic boom in the Russian Arctic. In December, $27-billion Yamal LNG project reached full capacity. The development of the ambitious project situated above the Arctic Circle was fuelled by expectations that higher temperatures will facilitate polar hydrocarbon shipments from the region.
The national nuclear energy corporation, Rosatom, now exercises oversight of the Northern Sea Route, which is expected to result in a buildout of far northern ports and other necessary infrastructure. Last year, Putin urged to turn the route into a polar rival to the Suez Canal. The president ordered to increase the volume of cargo traffic being shipped through the Arctic to 80 million tonnes a year (fourfold compared to the current level). Last summer, the world's largest container shipping company, Danish Maersk, sent a trial container ship from Korean Busan to St Petersburg through the Northern Sea Route.
The Russian president tends to question that humans are responsible for climate change. At December's climate summit in Poland, Russia joined climate-sceptic nations like the United States, Poland and Saudi Arabia to water down the gathering's final statement. Meanwhile, a study published by Nature science journal claims that Russia's current climate policies can push up global temperatures by more than 5 degrees, while climate scientists aim to limit the warming to 2 degrees maximum.
The path chosen by Moscow is also having local consequences, considers Bellona. Last year, Siberia was engulfed by the biggest wildfires since 2008, while the southern Krasnodar region suffered from deadly floods. Besides, thousands of people were evacuated in Siberia's Altai region, as snowcaps that don't usually melt did. The Intergovernmental Panel on Climate Change envisions serious consequences like fires, floods, food shortages and major storms of increased intensity worldwide by 2040.