Marketers' tricks and no VAT: is tax just a pretext to raise prices for cars and smartphones?
The tax rate has risen by just 2%, while prices for some goods and services have increased much more and will reach 7-10% growth soon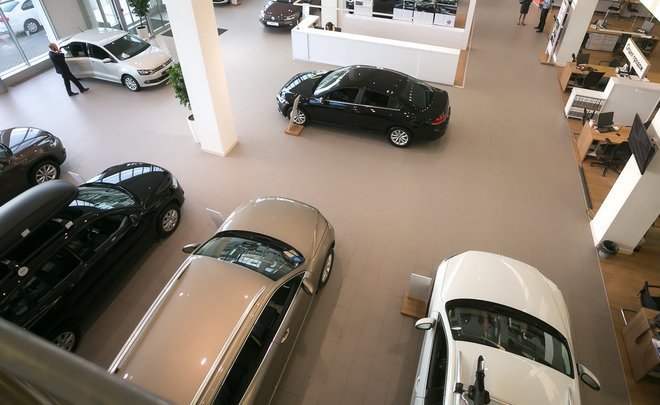 Value added tax has risen by 2% in Russia since the beginning of the year. Its rate has been 20%. The changes have just come into force, while some goods, for instance, smartphones, cars have already become expensive and not always by the 2%. Moreover, experts forecast further growth in prices for all goods and services without exception by 7-10% on average. Realnoe Vremya tells the details.
Prices change due to high demand
The new year in Russia began with more expensive cars, smartphones and some other goods and services. For instance, an iPhone has gone up by 1,7% in price on average, some Samsung phones have become over 2% more expensive. There are changes in prices for cars too, the growth totalled from 1% to 5% depending on the brand. The growth is, first of all, linked with the change in the VAT rate. But the tax has risen by just 2%, while some goods have become much more expensive. According to experts, the annual indexation of prices for cars also has an impact.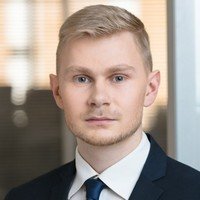 ''Leading smartphone manufacturers have already increased prices by 2-3% since early 2019. In our opinion, the tendencies in these categories of foods will remain in the next 12 months, as companies' costs to run business keep growing,'' comments Solid IFC's analyst Vadim Kravchuk. ''Prices for some products, first of all, meat and sugar, have also become expensive. Petrol has also gone up in price, which is also a consequence of the tax reform in this sector, as well as imported goods, for instance, appliances because the ruble has weakened against the dollar and the euro.''
However, not everyone rushes to link the growth of the price for goods with the change in the tax.
''Prices increase and reduce not because taxes have changed, this happens depending on demand and supply. The change in the tax, in this case, serves as a pretext for raising prices. If people weren't ready to buy for a higher price, it would be impossible to raise prices. In this case, there would be an attempt to partly shift it on manufacturers' shoulders. If we already see higher prices, we likely can say demand withstands it, people are ready to buy,'' financier, director of the economic programme at Carnegie Moscow Center Andrey Movchan says.
At the same time, he provides other possible reasons for the rise – sellers don't exclude that demand will fall, though not much. It's another stimulus to raise prices now. In this case, business representatives think it's possible to shift costs on the higher tax to buyers' shoulders.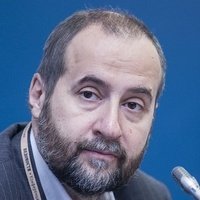 ''If prices are raised after changing taxes, it means there is solvent demand that's ready to pay a higher price too. If we saw tax grow but prices not, we would have to say we didn't have such demand,'' Movchan notes.
The expert thinks prices for mobile phones will probably be steady, while more expensive cars are a marketing stunt because every buyer will be offered personal discounts after the rise in price from 1% to 5%.
Business to shift VAT load to consumer
Higher value added tax will make prices for all goods and services without exception grow.
''Russians will obviously become poorer. An average bill in the shop with the unchanged income will increase, this will bring to a change in the composition of the consumer basket as time goes by. The population will start economising. Businesses will try to shift the load to the consumer against the backdrop of growing VAT, it always happens so. The growth of prices will certainly make inflation accelerate and grow, it's intertwined things,'' thinks senior analyst at Alpari Anna Bodrova.
In addition, Alpari notes the average price growth will total from 7% to 10%, though VAT rate has risen just by 2%. This is explained by the expectation of a cumulative effect from the growth of prices for petrol, the surge in inflation. Though companies will pay the new rate of the tax only next January, prices for goods are already growing: ''Entrepreneurs get ready to have more costs beforehand. This is why consumers see prices growing,'' explains analyst at Solid IFC Vadim Kravchuk.
''There is no such a concept as the feasibility of higher prices, we don't live in socialism. As our relations are closer to capitalism, the market fixes prices. How can we then talk about feasibility of their growth?'' Andrey Movchan added.
Of course, purchasing power will fall while the tax load on businesses rises, and the population's real income reduces. But it's wrong to link any growth over 2% with VAT.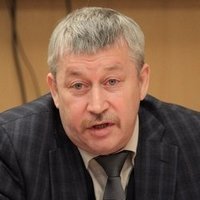 ''All these rises are from evil. Yes, it will be tougher for businesses, and they will explain it by such a rise. In addition, the market of goods, services will shrink in the future, the changes won't be notable immediately,'' notes senior lecturer of the Department of Project Management, Economics and Entrepreneurship at Ufa State Petroleum Technological University Rustem Shayakhmetov.
According to the expert, the 2% isn't as little as it might seem. And the population will gradually notice higher prices: ''Yes, if a good cost 100 rubles and now it's 102 rubles, it's rubbish, of course. But when you buy different things, and everything includes the 2%, it's perceptible.''
Andrey Movchan is sure any product with money reserve and where people are ready to pay more can notably become more expensive.
Clothes, medication and household appliances
Senior analyst at Alpari Anna Bodrova forecasts that despite the small growth at the beginning of the year, prices for gadgets and household appliances in general will probably stay at the same level. Only VAT rate will change for these goods. ''Other costs aren't planned at the top,'' Bodrova notes. Medications will become 2% more expensive, she calls a more significant rise unlikely. As for food, they started to become more expensive in the autumn 2018. Both the seasonal factor, when local vegetables and fruits ended, and the pre-New Year buzz, when demand grows as well as price, also had an impact. The expectation of higher VAT also made its contribution to the autumn appreciation. ''However, foodstuffs won't stop going up in price in January. An instantaneous rise will total from 2%, the price will gradually increase throughout January and partly in February. By the end of winter, prices for foodstuffs should stabilise,'' Bodrova hopes.
In addition, she reminds about a rise in utility bills in two stages – in January and July, by 1,7% and 2,4% respectively, about higher tariffs on liability insurance, the rise in excise in the tobacco industry. The retail price of a pack of cigarettes might increase by from 10%. The expert says that an ecological duty is imposed from the new year, which will affect both producers of plastic and light metal packaging.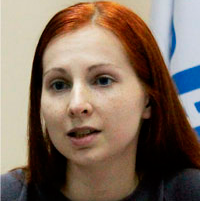 ''The tariff will increase 2,7 times for the first category of manufacturers and over 8 times for the second one. The producer will shift its costs to the end consumer's shoulders. This means prices for frozen food, which is packed in plastic, as well as soda and dairies packed this way will increase significantly, higher than VAT rate,'' Anna Bodrova explains.
Senior lecturer of the Department of Project Management, Economics and Entrepreneurship at Ufa State Petroleum Technological University Rustem Shayakhmetov calls clothes and shoes among the goods the rise in VAT will affect. While shops are selling the lots purchased before 2019, it won't be possible to track the hike in VAT because they don't include the 20% of tax yet. The expert supposes that sellers won't dare to increase prices for the products purchased beforehand. In his opinion, a transition period will be about 3-6 months. After that, the growth in prices will be more perceptible for the population.
''Demand will reduce because of higher VAT, growth in prices in general, we will notice all changes in stages. Again, businesses don't see an opportunity to earn, here VAT regains the price. The population will gradually have less money for durable goods. People will buy cheaper goods and the goods they will really need. Globally, all this will affect the economy's growth paces,'' Shayakhmetov concluded.
Tatarstan