For better life: Medvedev opens a portal to Tatarstan for ''returnees'' from abroad
The republic will determine how it will attract compatriots who left the country earlier back to the homeland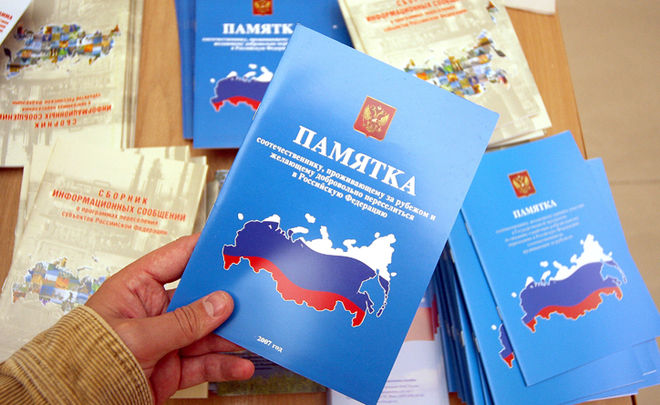 Tatarstan joins the state program on rendering assistance to voluntary resettlement to Russia for the compatriots from abroad after 10 years of its implementation. It is expected that about 300 experts and scientists will return to the region by 2021, they will help with resettlement and settling-in. Read more about the benefits for compatriots and whether it really can interest the priority categories of immigrants in the material of Realnoe Vremya.
The best minds will be returned to Tatarstan
The government is going to return to Tatarstan the best minds from abroad. On 18 September, Prime Minister Dmitry Medvedev approved the draft state program of the Republic of Tatarstan ''The provision of assistance to voluntary resettlement to the Republic of Tatarstan of compatriots living abroad, for 2017-2018''. Interestingly, Tatarstan was going to join the program in 2016 — the corresponding draft bill was presented to the RT State Council Committee on social policy in 2015.
In the explanatory memorandum to the approved document it is stated that ''the program provides priority resettlement of the specialists working in the fields of education, health, agriculture, sports, information and communication technologies, as well as students in these areas. Special priority should be given to professionals and scientists involved in relevant scientific and technological problems.''
It is expected that this program will attract in Tatarstan 300 compatriots in 2017-2021. The document has been prepared by the Ministry of Internal Affairs of Russia to implement the state program on assisting the voluntary resettlement to Russia of compatriots from abroad, approved in 2006. Together with Tatarstan the similar program on 18 September was approved for the Republic of Khakassia. For comparison, it is expected a return of 900 compatriots in 2017-2021 after the implementation of the program.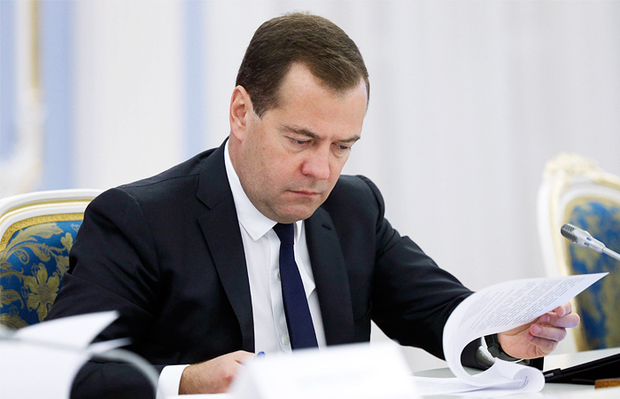 Compatriots will be attracted with allowances and duty-free resettlement
In order to return to the homeland with the help of the state program, one shall apply and obtain a participant certificate. Citizens of Russia constantly residing abroad, those who were citizens of the USSR, and their descendants related to peoples historically living on the territory of Russia can exercise this right.
The participants of the program with their families have the right for a number of benefits, including compensation at the expense of the federal budget of costs for resettling, exemption from customs duties, taxes and charges upon entry to Russia for all goods, including car, a monthly allowance at the expense of the budget in the absence of income and receiving travelling expenses for arrangement. They are also supported in obtaining all required documents.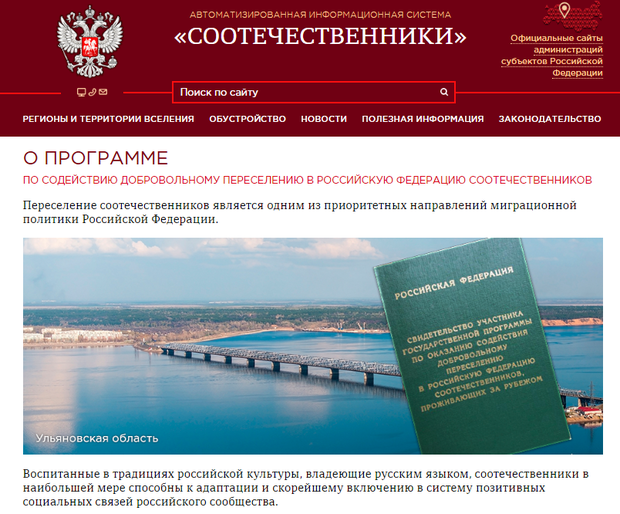 Almost all regions of the country participate in the program today, so the participation of Tatarstan was expected.
According to the official website of the Ministry of Internal Affairs, from January to August 2017 in Russia there were registered more than 82,000 of compatriots and their relatives. Over the same period last year there were more than 100,000 people. However, most of them chose to remain in the Central Federal District. People of neighbouring countries return to the country most often.
Mykzyum Salakhov President of Tatarstan Academy of Sciences, full member of Tatarstan Academy of Sciences and member of the Presidium of the AS RT, Doctor of Physico-Mathematical Sciences, Professor

We have been thinking a lot over how to return the specialists back. Actually, it's not a simple question. Money doesn't solve everything — we need infrastructure so that the scientists had the conditions. Of course, we have them, but the general state of the economy is also important, so they felt comfortable in the city. Some people come back and some come for a few months, six months. But for now few people returned. It is difficult to tell whether the outflow of specialists abroad is being felt. The young people leave, and the problem, of course, exists. In the plants there are few good specialists, as well as scientists. Although in Kazan universities there is a wide choice, and we're fine. But in general, they leave. What is more, the best ones — that's the problem. For 140 million, 100,000 technically means nothing, because 200,000 come, but the quality…

Razil Valeyev Deputy of Tatarstan State Council

Once we discussed this issue in the State Council. I am very pleased that the program has been adopted. But the only thing, 300 people is too small for ten million Tatar people. But the start has been given, and I think that if the most prepared specialists and scientists come here, it will be very good to strengthen the potential of our republic and our people. Although I would like to see more large-scale events, like in Kazakhstan, for example. There hundreds of thousands of Kazakhs were returned home. Needless to say that Tatarstan and Kazakhstan cannot be compared, but the sample should be taken from a positive experience. Whether the scientists and specialists will return from abroad in Tatarstan depends on many components. What jobs will be offered to them, a housing issue and infrastructure are important issues. If all these requirements are met, I think there will be many who wish.

Dmitry Potapenko Entrepreneur, economist, managing partner at Management Development Group Inc.

The best minds — no, but 300 people to resettle — no problem. Scientists need infrastructure, not an apartment and everything else. A good example is the creators of graphene. We had such people, about whom we very quickly forgotten, because our people told that the problem was not in salaries but in creating the conditions to establish a base where one can explore, make mistakes. And our officials still believe they can grow plants in a closed three-litre jar. To resettle 300 people — I'm afraid they will be not Nobel laureates but junior research associates.

Margarita Ivanova (the name is changed at the request of the interviewee) Experimental Physicist in the field of nuclear resonance at tthe Institute for Solid State and Materials Research (IFW Dresden, Germany)

It is certainly an interesting offer but I think these conditions are not enough. On the one hand, it is great that resettlement will be compensated and all these taxes will be abandoned. But at the end of the day, after moving you will have to buy a housing anyway and other things, but taking into account the salary that the average fellow of the Academy of Sciences gets, it won't be enough, of course. We have additional income due to grants, but it is still not enough. It would be great to decrease the amount of bureaucracy because 70-80% of the work account for paper work, which, by and large, should not bother us. We are people of science, we are thinking about how to write a project, but it drives us crazy when we have to fill millions of forms, besides, the rules are changed every year. I am not saying that there is no such thing in Europe, we also have to fill papers here. But they mostly concern business trips – one paper with dates when you leave and one when you are back. It is a project supervisor who writes a project, but the students are engaged particularly in science. But in our country even an independent scientist, I think, faces a huge volume of paper work.

Thus, two biggest problems for me it is low salary, but if you get a grant, it is at least 20,000 rubles a month, you have to do a huge amount of paper work. The third point, it is mentality because in Russia the degree is not appreciated. In Europe, if you tell that you have PhD, it is comparable to our Candidate, you are respected by others. For example, if you have to rent a housing, you will be in priority because you have PhD. Today in Russia they are also trying to create a base to develop science but for now it doesn't work. There is also one more point relating conditions of work. Here you have more or less not fixed working hours. For example, if you get pregnant and take maternity leave, you don't lose a job, you are paid, you can leave the work earlier if you should take care of your child. Besides, here we have free language courses, you can attend different lectures, you can visit other countries for work if needed, in Russia it is problematic because you have to collect many different documents. If someone asked me what they have to do to make me stay in Russia I would say: give me much money I could establish a good laboratory and to attract smart people, give me the time to get to know them better and to hire a person who would do all paper work, this person should be engaged in scientific word but not so profoundly as others.

Oleg Morozov Senator from Tatarstan

It is definitely a positive fact. To begin with, it is money. The region itself is unable to provide financially all compatriots.

The second positive factor is that Tatarstan is certainly an attractive place for the resettlement of compatriots. So, through the state program it can be carried out a certain ''selection'', in other words, to help to move to those our compatriots, in whom the republic is interested in as specialists.

Finally, for Tatarstan, the ethnic factor is important. It is clear that the compatriots-Tatars will prefer Tatarstan to any other region.

But we should understand that the republic is creating all conditions to make all those who would like to return and realize here in demand without the state program already. The program is just an extra tool for this task.