Igor Artemyev: ''We work with pleasure under pressure, and with joy, I'd say''
The director of the Federal Anti-Monopoly Service is going to thank ''our partners'' for sanctions and entrepreneurs leave Russia because they are afraid of being in prison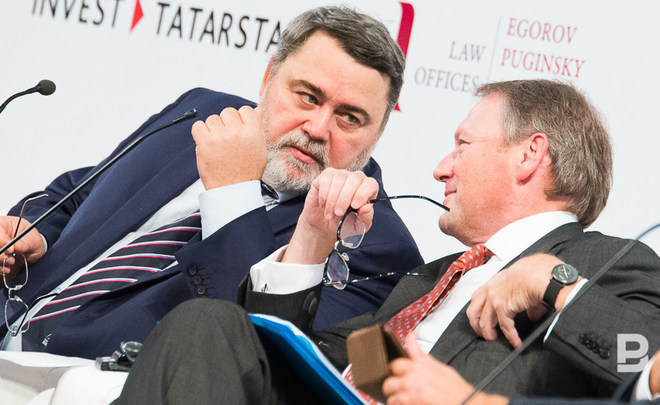 An international juridical forum took place in Kazan. Over 600 delegates from 30 countries came to discuss legal problems that business has. It turned out that entrepreneurs and investors are afraid of criminal persecution the most and prefer to argue in Great Britain because they don't trust the Russian court system. The statistics confirm: 80% of entrepreneurs who have criminal cases open completely lost their business. And only 15% of the cases ended in guilty verdicts in the end. FAS director and business ombudsman Boris Titov discussed who was guilty and what to do with jurists. Realnoe Vremya tells the details.
''People are better, the food is better…''
The international juridical forum started with small confusion – when moderator of the meeting Dmitry Afanasyev, chairman of the Committee of Partners of Yegorov, Puginsky, Afanasyev and Partners law bureau, presented the forum's speakers, he confused Rustam Minnikhanov and gave the floor to ''Mr Nurgaleyev''. However, nobody was insulted including Minnikhanov himself. Having seen a smile on his face, the hall also allowed itself to smile, laugh and modestly applauded.
''Oh, sorry, Mr Minnikhanov,'' Afanasyev corrected his mistake having had a look at his cheat sheet beforehand. ''Sorry, I am nervous because I am a young jurist, inexperienced,'' he joked.
In his welcome speech, Minnikhanov told about Tatarstan's successes: 60 billion rubles of revenue in Alabuga, 26 billion in Master Kama Industrial Park and that Tatarstan was among the leaders of the rating of innovation development of regions.
''Today we especially work on administrative barriers, reduction of service terms. I try to meet with all the big residents to join and solve problems if they have some,'' Minnikhanov shared his experience of creating investment climate.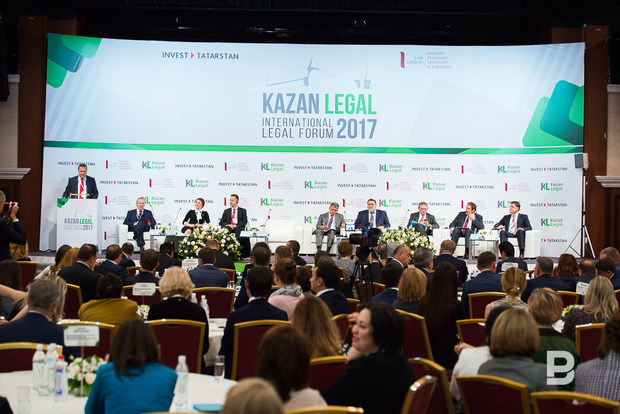 Minnikhanov put an example of numerous trips of the republic's delegation abroad as effective attraction of investors – ''we travel a lot, represent the republic'' – and sports events that are held in Kazan.
''Because, in general, Russia is very little known abroad. But when people come here, they make sure it is a normal country – people are better, the food is better… Really!'' Minnikhanov answered to the laughter in the hall about the people and the food. ''I don't want to insult anybody in our country but we badly fulfil the elements that are needed to attract business.''
''In our country, we give discounts by foreign law – it means we don't trust our law and court system''
Dmitry Afanasyev started his report unexpectedly – according to the Russian Ministry of Health, 48% of deaths in Russia are linked with cardiovascular system diseases.
''It might seem what law has to do here. Law is the blood system of the economy. And problems in business are a blood system deficiency,'' he compared.
Afanasyev's law bureau has 450 Russian companies among the clients. The problems they face can be divided into three categories. The first one is the necessity to liberalise criminal law, so that entrepreneurs won't face unfounded criminal persecution.
''Putin said that expansion of the domestic economic freedom is the best way to answer external challenges and restrictions. But, unfortunately, in practice, we see that criminal practice grows the most,'' Afanasyev complained.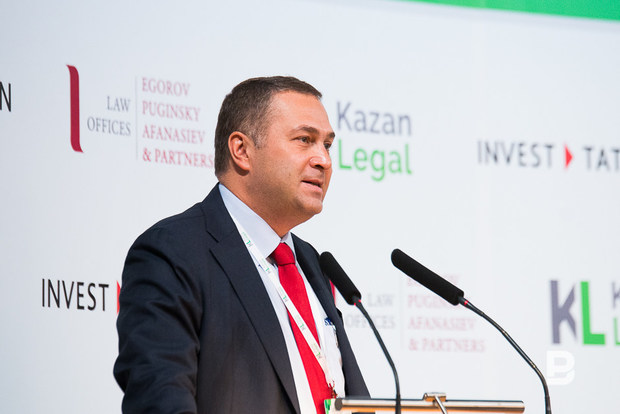 The statistics confirm: 80% of entrepreneurs who have criminal cases open completely lost their business. And only 15% of the cases ended in guilty verdicts in the end. The second block of problems is linked with mistrust in the Russian court system.
''We see that even if the share of Russian law in big deals increases – from 10% in 2013 to 34% in 2016, it all is not enough yet,'' Afanasyev said. ''In our country, we give discounts by foreign law – it means we don't trust our law, our law and court system, which is wrong.''
Thirdly, the law on control of foreign companies. Dmitry Afansyev said it severely hit the Russian economy.
''The 40% of the surveyed people preferred to change their tax nationality abroad when Russia needs to put all the effort into entrepreneurship communities to raise the economy because they are afraid to reveal all their assets here. Firstly, because there is a risk of criminal persecution. We should remember that we need to write such laws that will help with investing money here without leaving because it is useless to make money stay. A fish looks for a deeper place while entrepreneurs – where it is better,'' Afanasyev concluded.
''The situation with risks in our country is not good'' – what the businessmen complain to Boris Titov about
Business ombudsman Boris Titov told about fears of criminal persecution. According to him, 23% of entrepreneurs' addresses are linked with this problem. And its solution is more complicated than administrative management issues.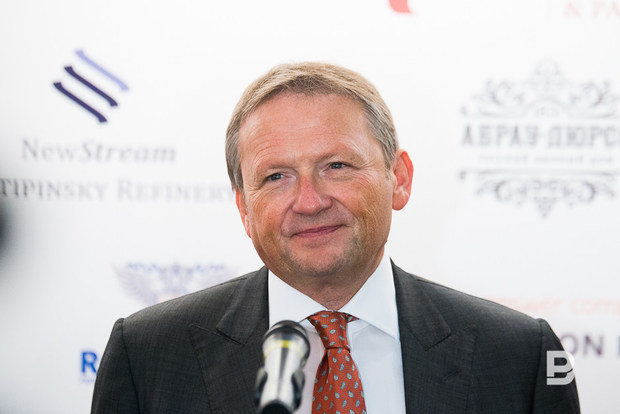 ''Business always weighs two things: profitability and risks of unreturned investments. And if we solve problems with profitability at least in Tatarstan – we see that tax pressure reduces, infrastructure is created, capital access grows – the situation with risks in our country is not good. And we see that this problem comes first. There are three major problems among them – it is a court system, reduction of administrative pressure and reformation of the criminal legislature. But the court system is on the first place. Now we don't trust. The minority trusts the court. And the absolute minority thinks that one can win a dispute against the country,'' Titov said.
One of his offers is to create specialised ''investment courts'' or boards that consider disputes of residents special economic zones (SEZ) and priority development areas (PDA) where highly qualified judges will work. Titov reminded that arbitration court had too much work – one judge have seven cases a day.
Why Igor Artemyev will thank ''partners''
Andrey Nazarov, co-chairman of Business Russia and public ombudsman who defends entrepreneurs from criminal persecution, made specific offers. According to him, business in Russia will become safe if just six points are met. Only one of them was introduced in Tatarstan – it is work of the commissioner on entrepreneurs' rights. By the way, Nazarov put 5 points to Timur Nugumanov's activity.
''The second point is the centre of public procedures. Such institutes are very needed to defend rights of entrepreneurs, help the ombudsman. Thirdly, when a business has a problem, it needs to have a link with the power to define what unsolvable problems it has in front of the state or the police. Fourthly, the annual report of the regional commissioner on entrepreneurs' rights to the regional head – about the safety of running a business, what points were fulfilled, what points the attention should be paid to. Fourthly, control and supervision. At a recent meeting, Crimea's prosecutor reported that one in four examinations had no foundation. Fifthly, introduction of a special order of launching criminal cases against SEZ residents – it is one of the ways to make a business safer for those who become SEZ resident. Sixthly, formation of a powerful system of state courts, creation of some court board that considers disputes between SEZ and PDA,'' Nazarov offered.
FAS director Igor Artemyev did not talk much. He expressed his hope that jurists would be loved no less than doctors and teachers and noted that the popularity of people with this profession increased in difficult times. In fact, the main anti-monopoly service worker said that ''the country will switch to active measures to support a competition from standard security measures'' and hoped that during the stress – sanctions against Russia now – citizens' self-consciousness would increase. ''We work with pleasure under pressure, and with joy, a good mood, I'd say'' he said. Artemyev is sure the stress will lead to that the country will make an economic miracle and ''we will be glad to greet our ''partners'' who put pressure on us. And we will thank them''.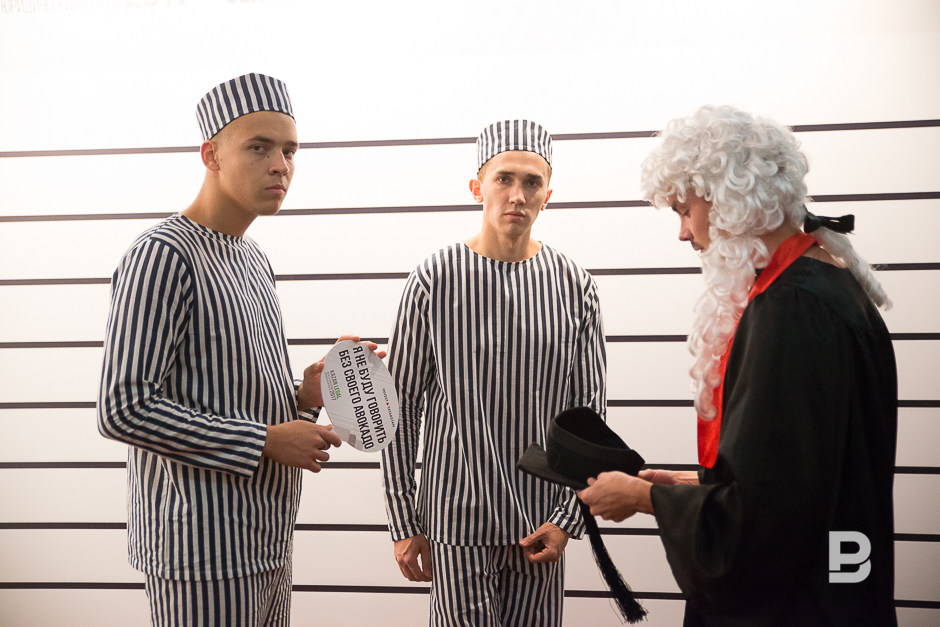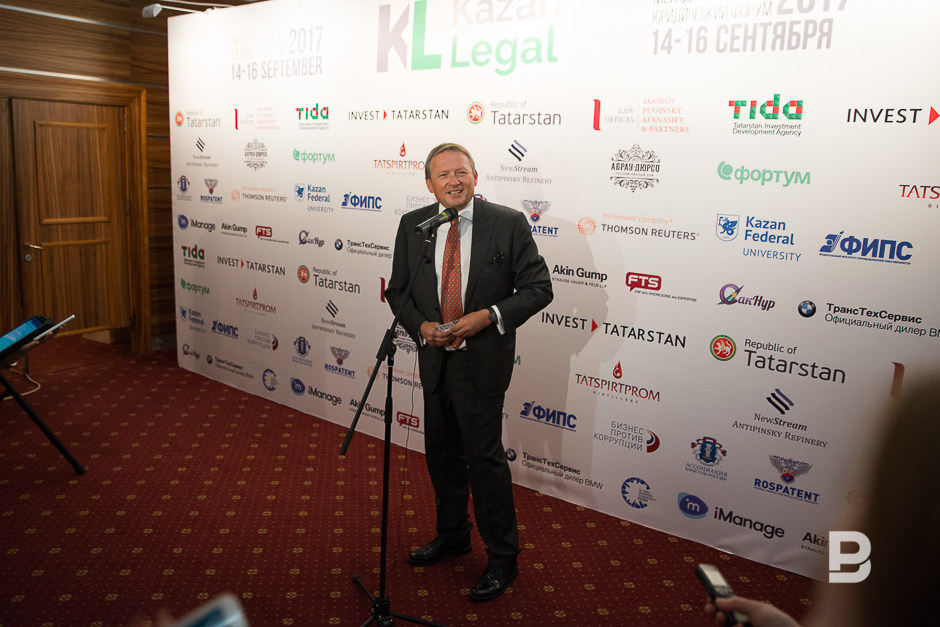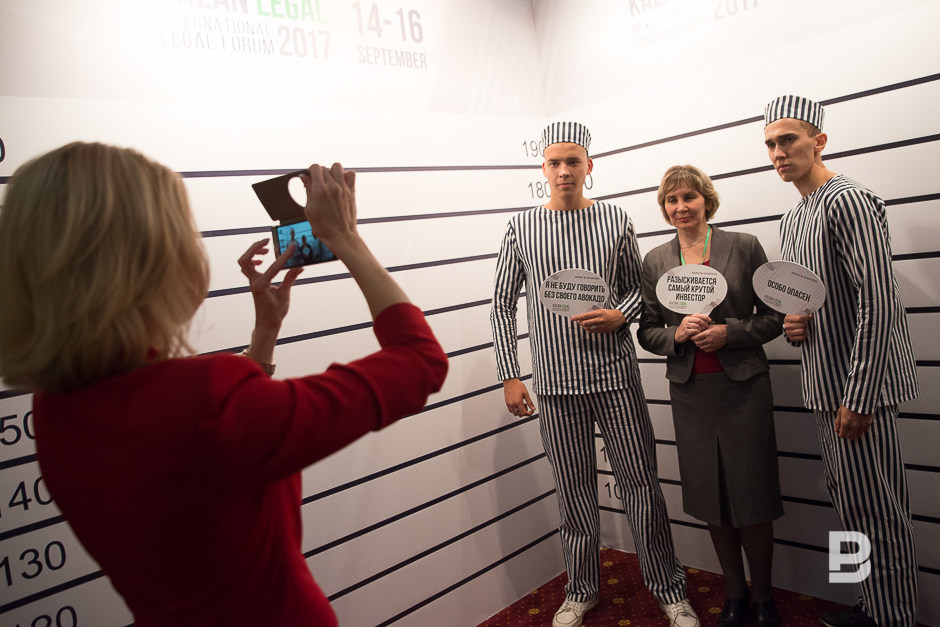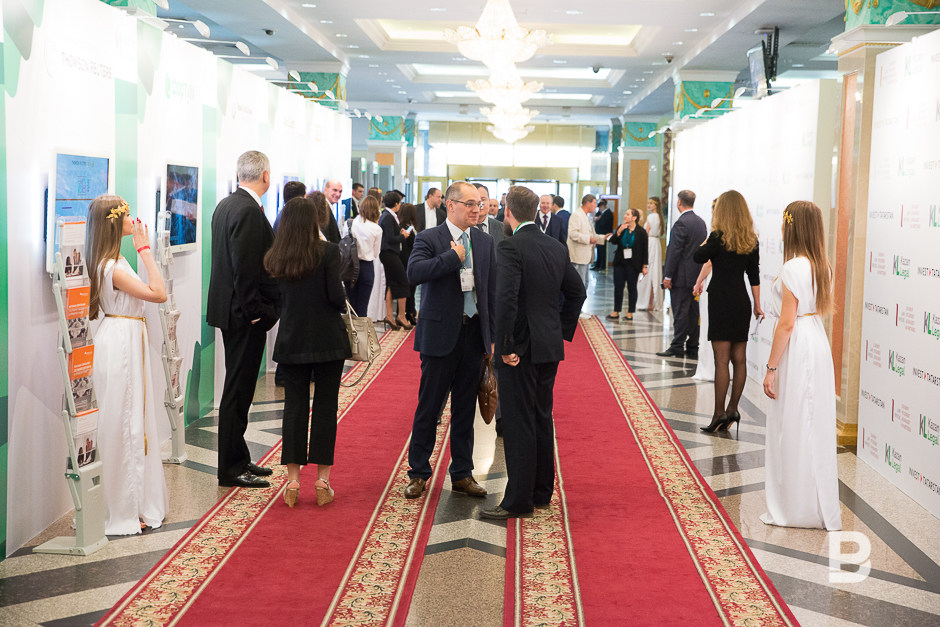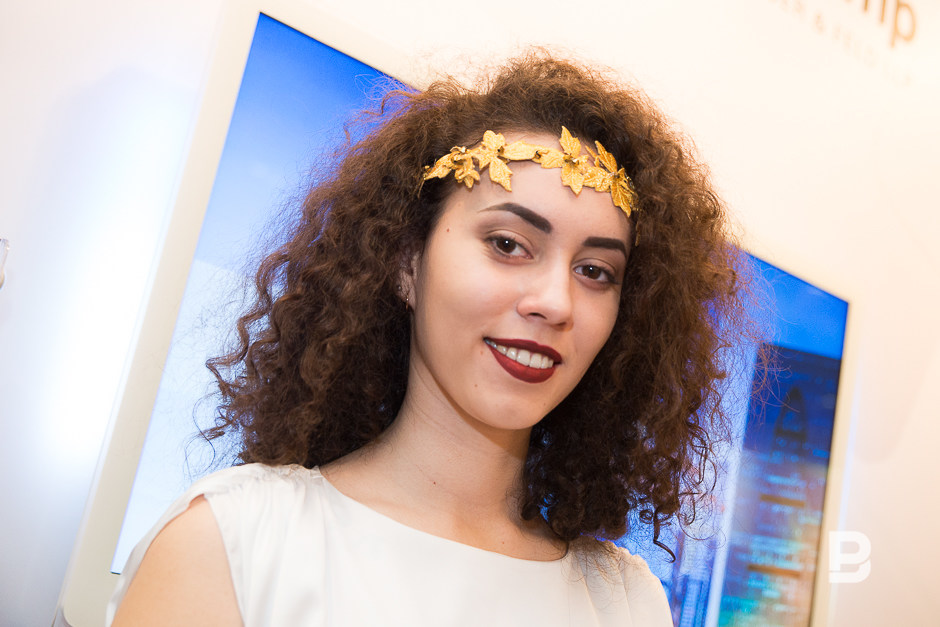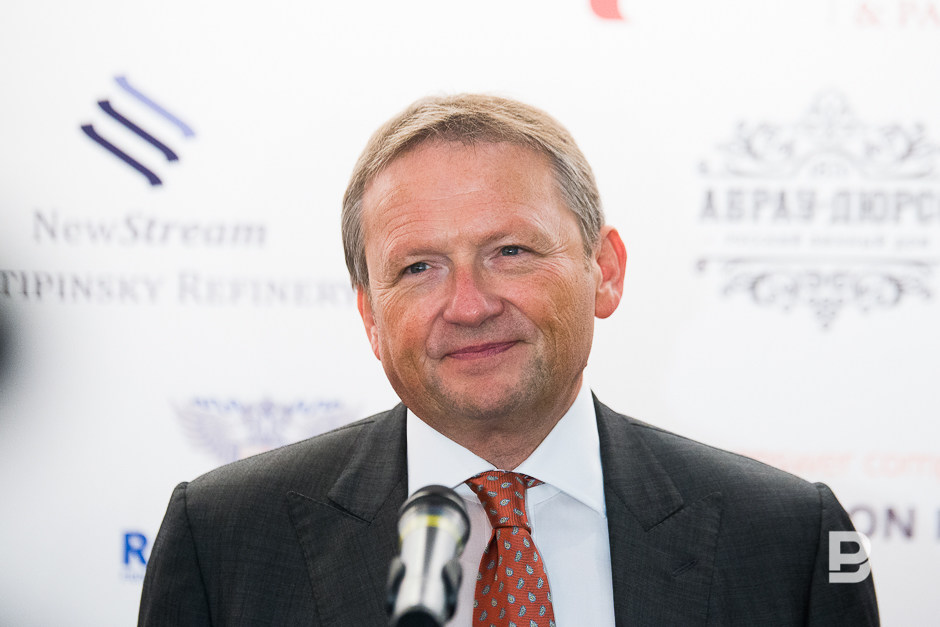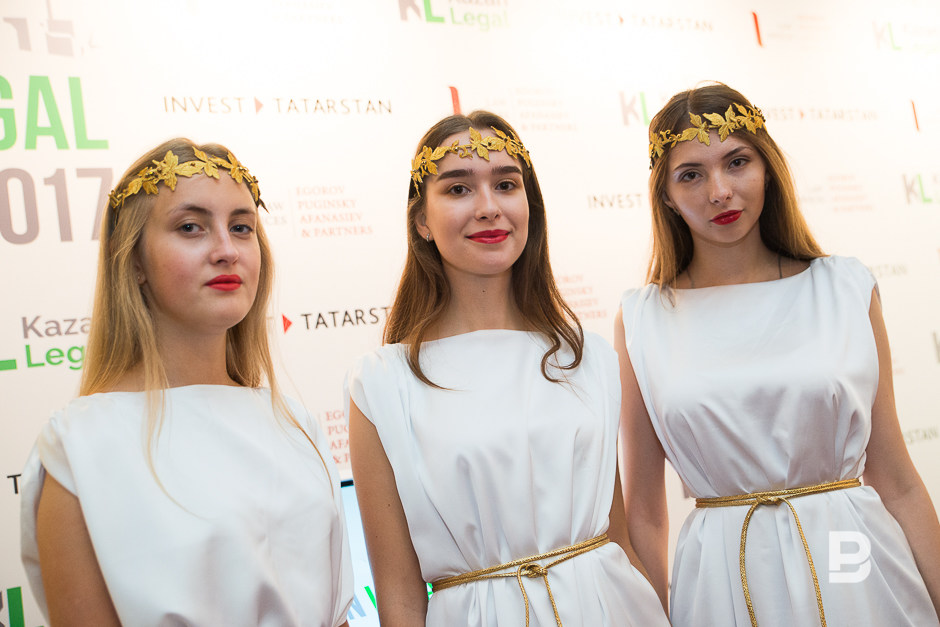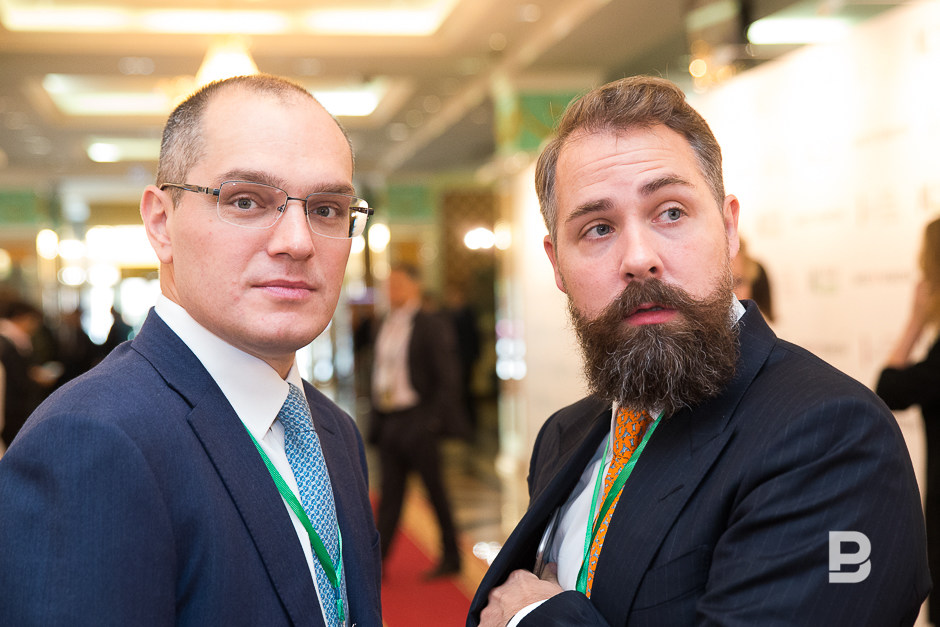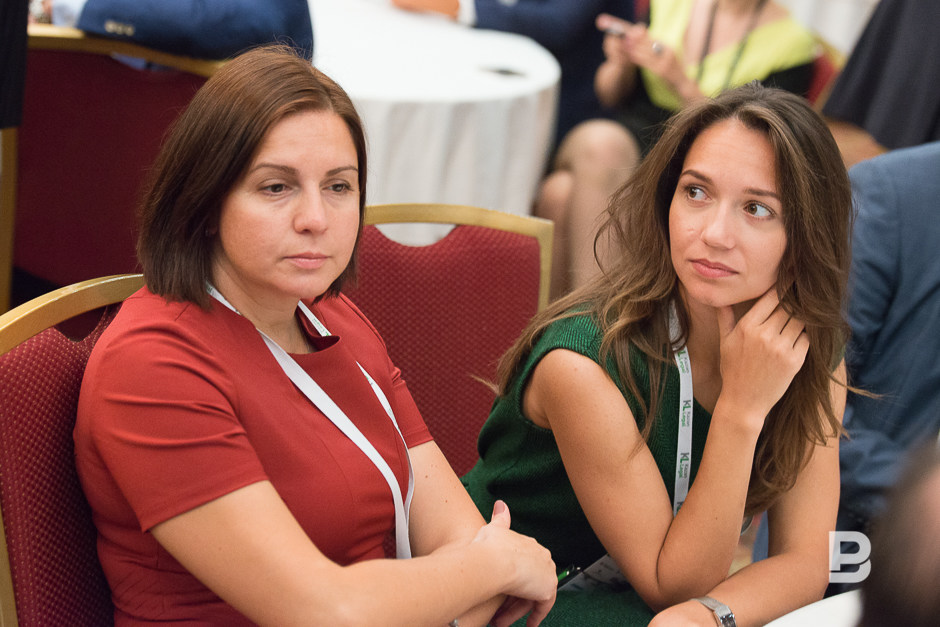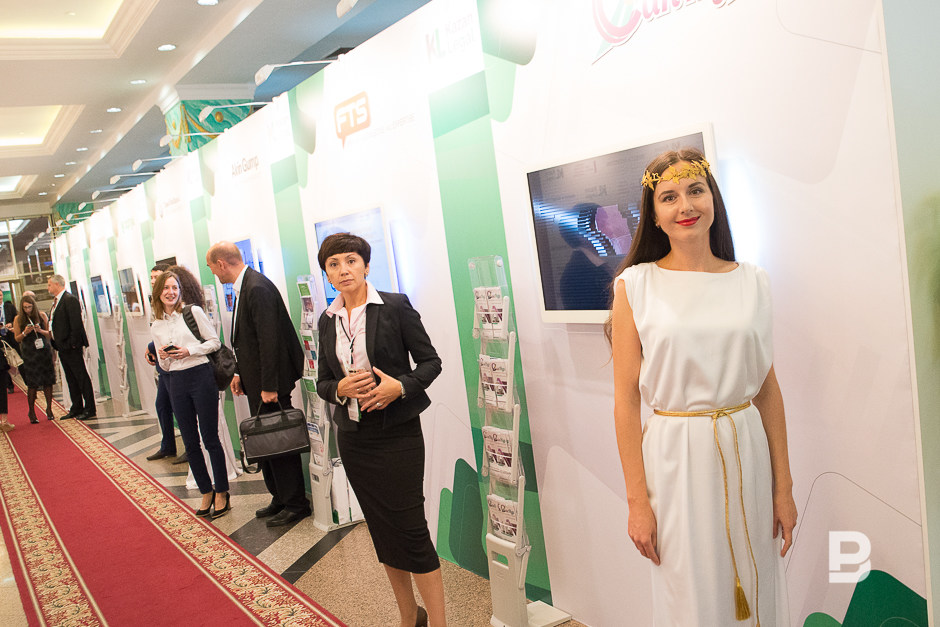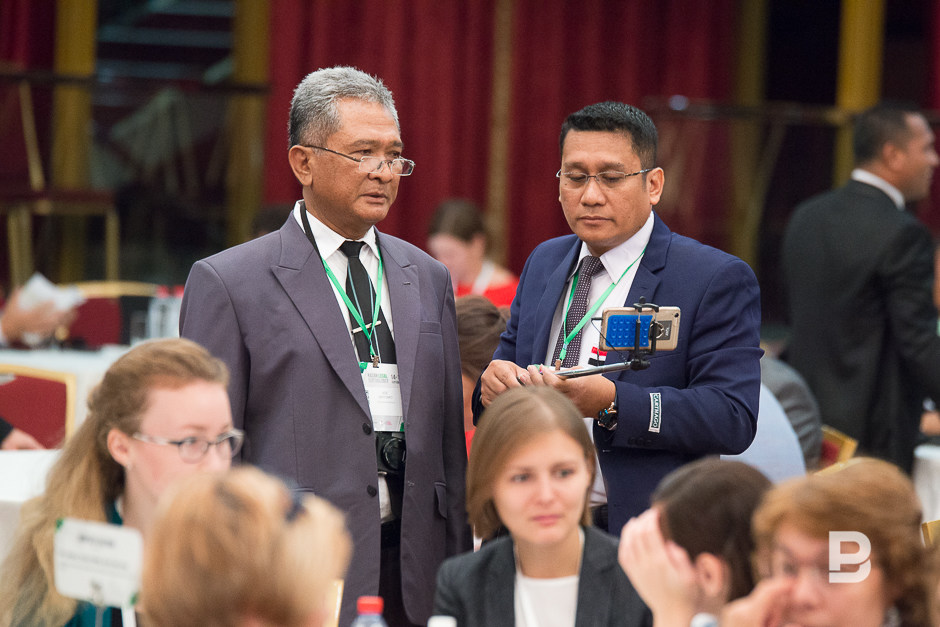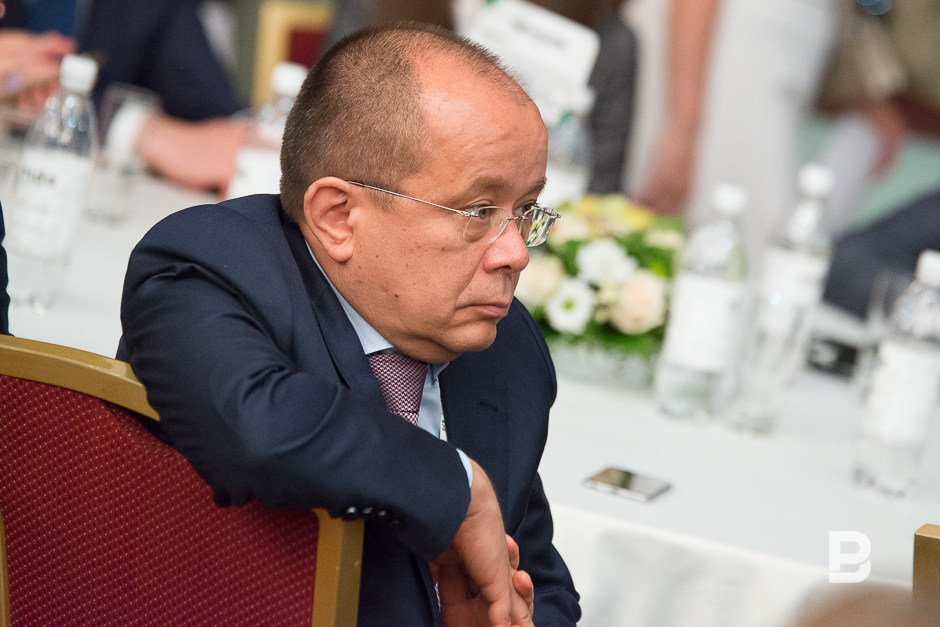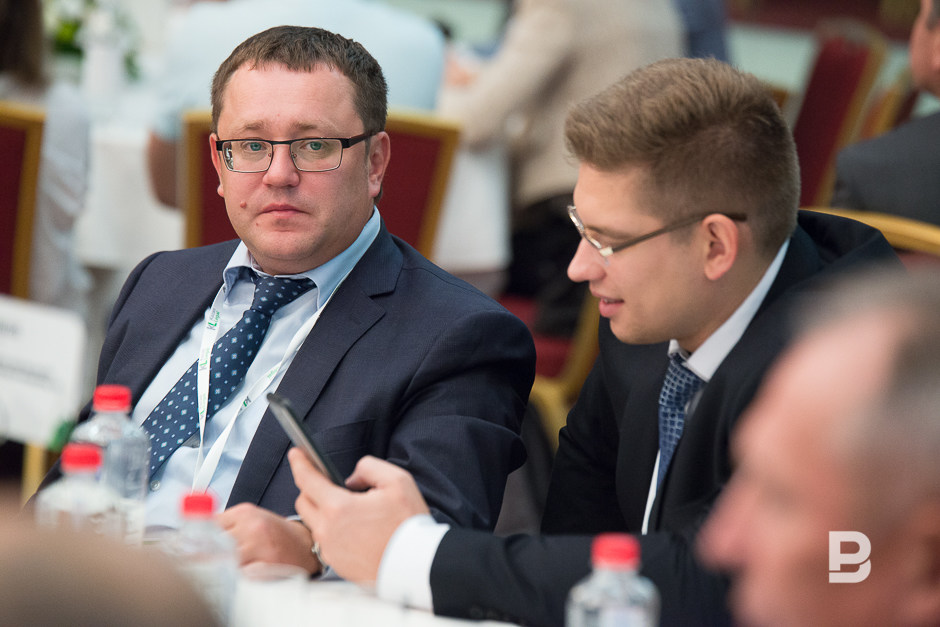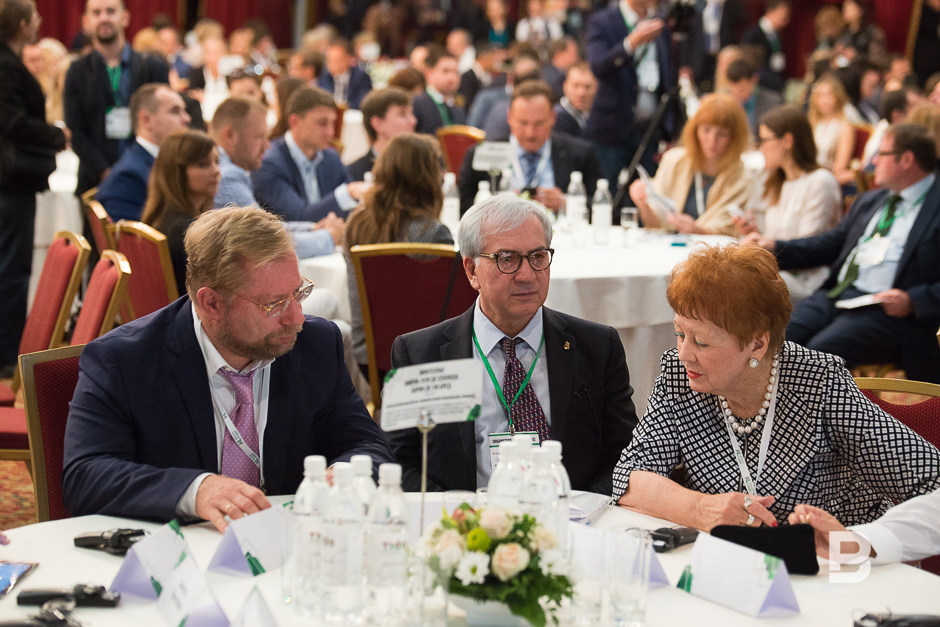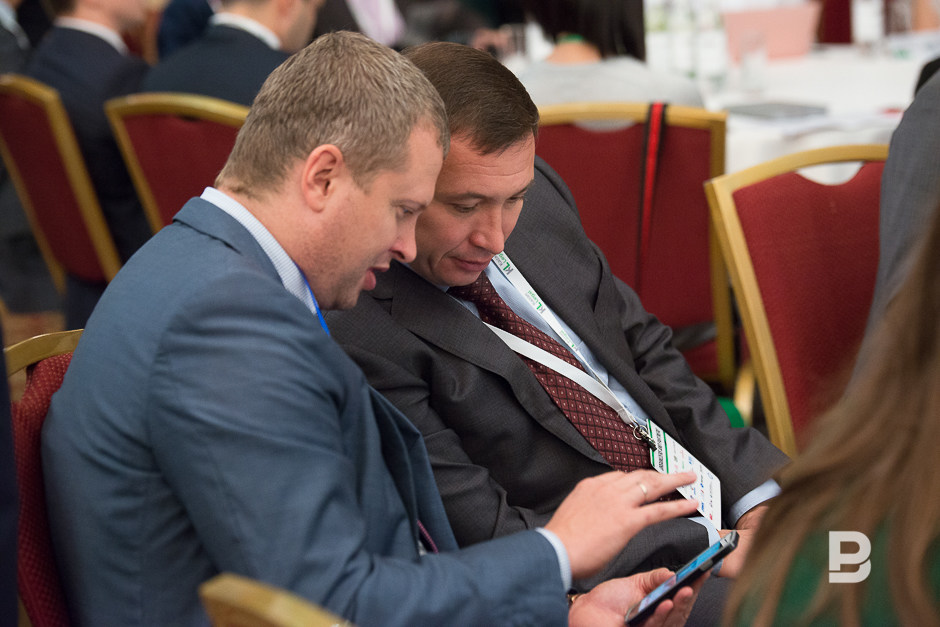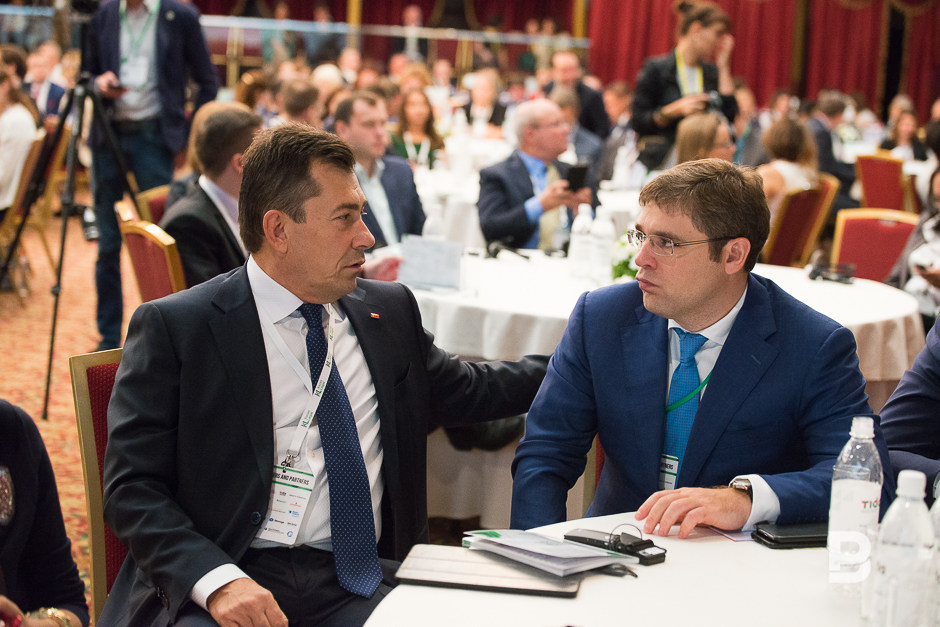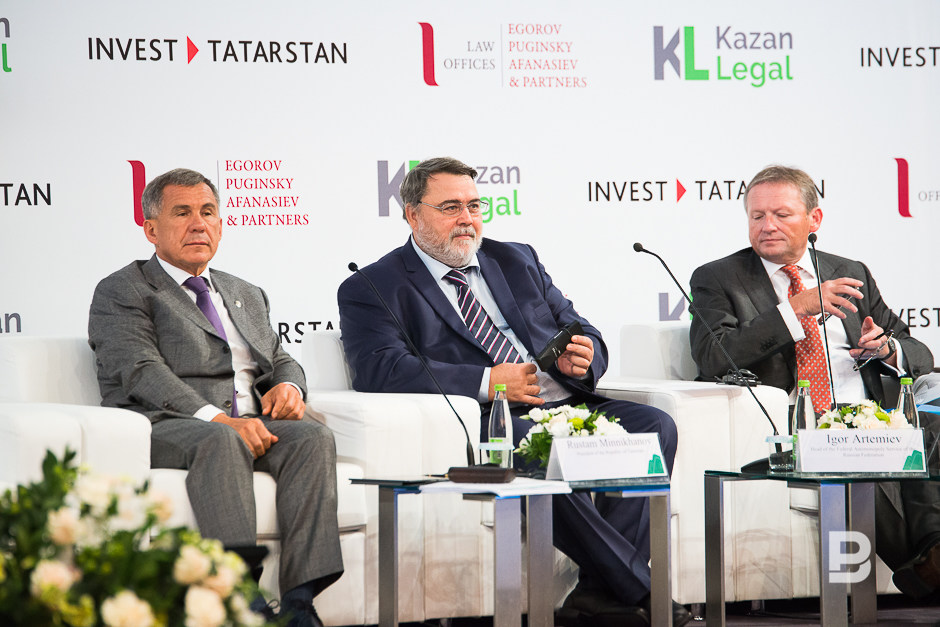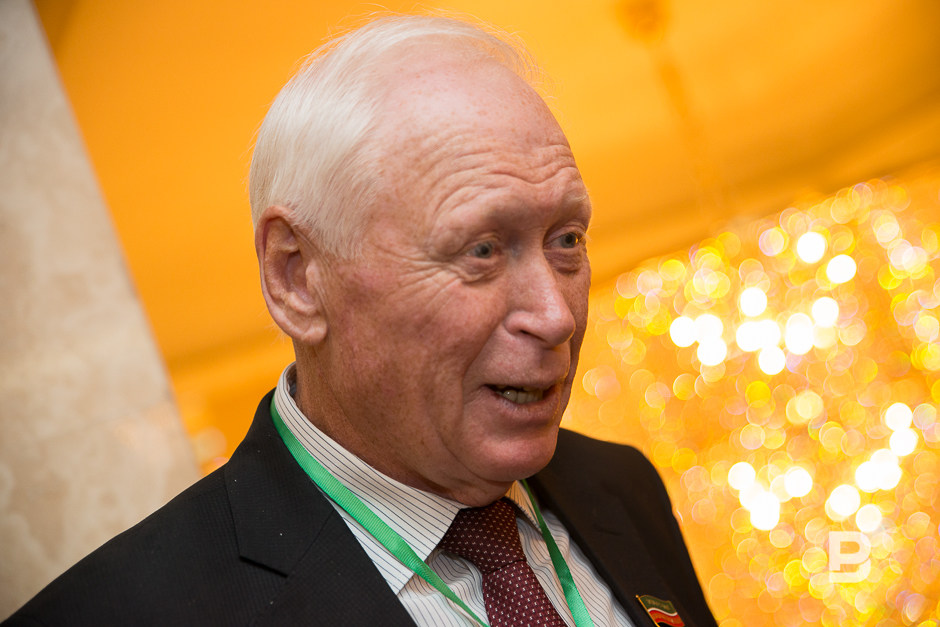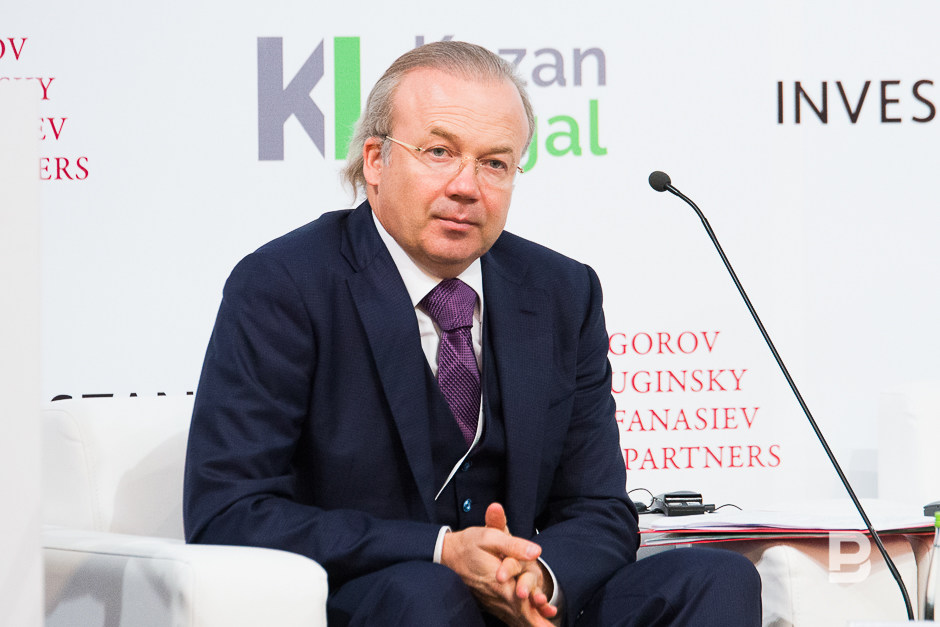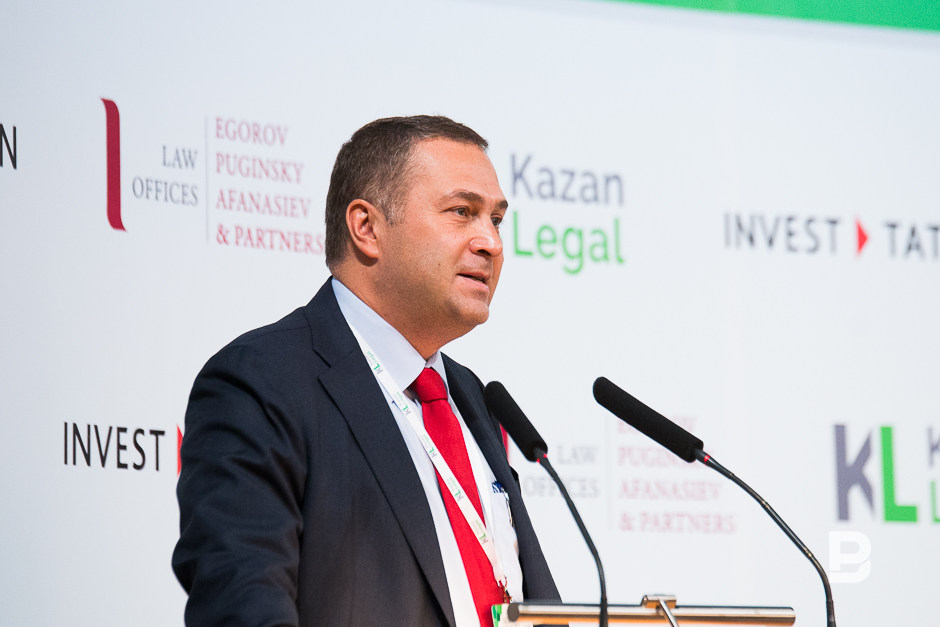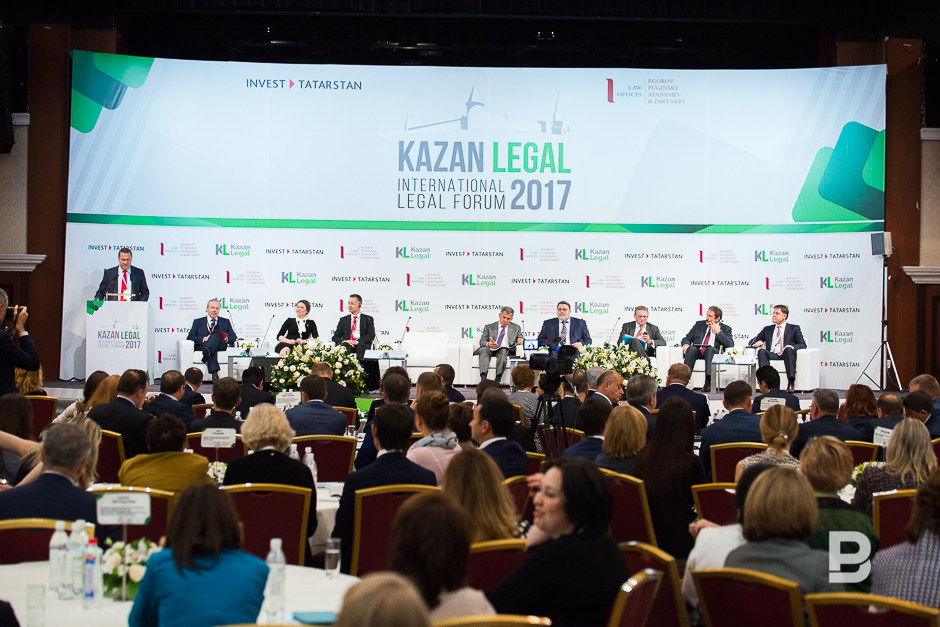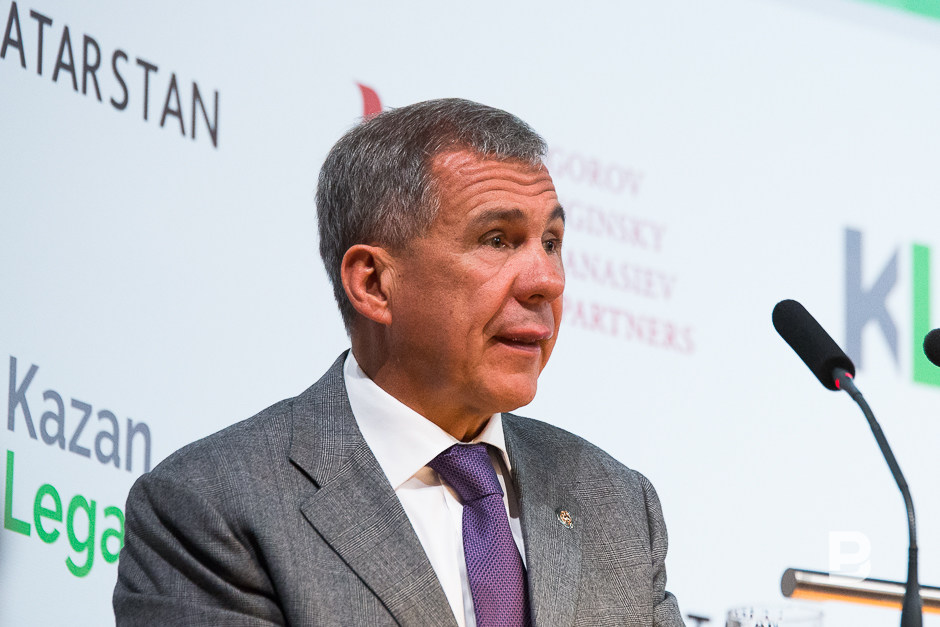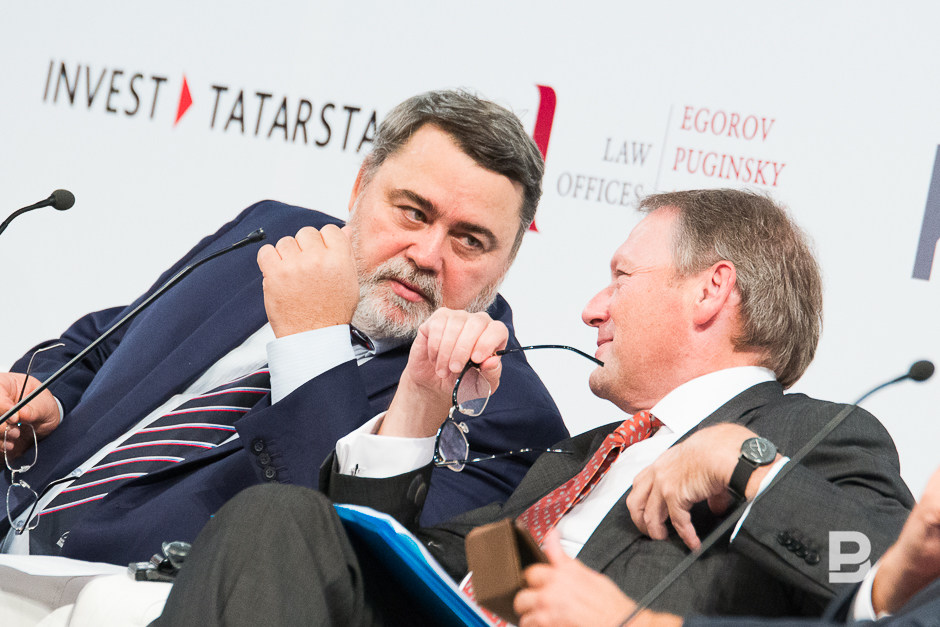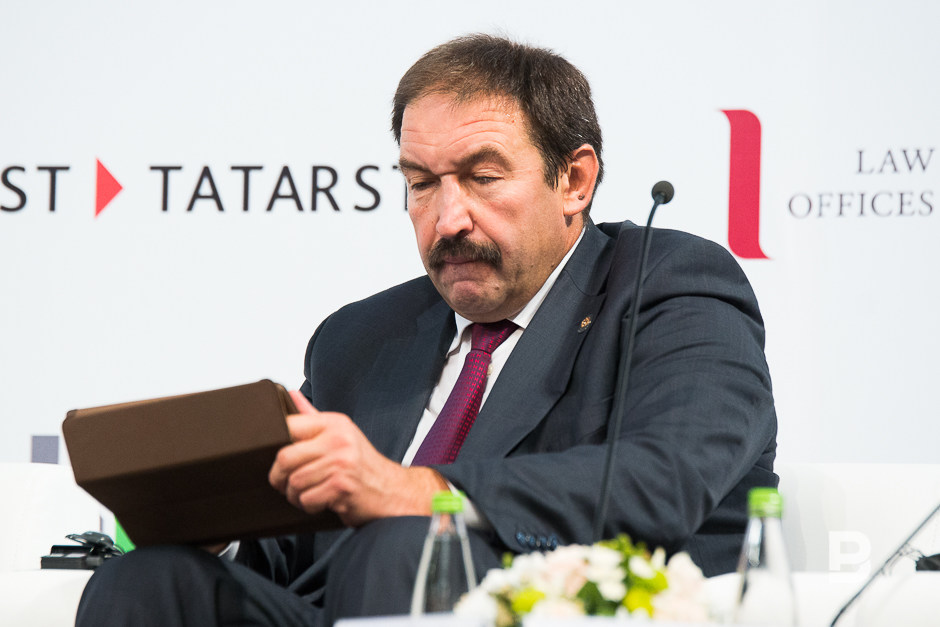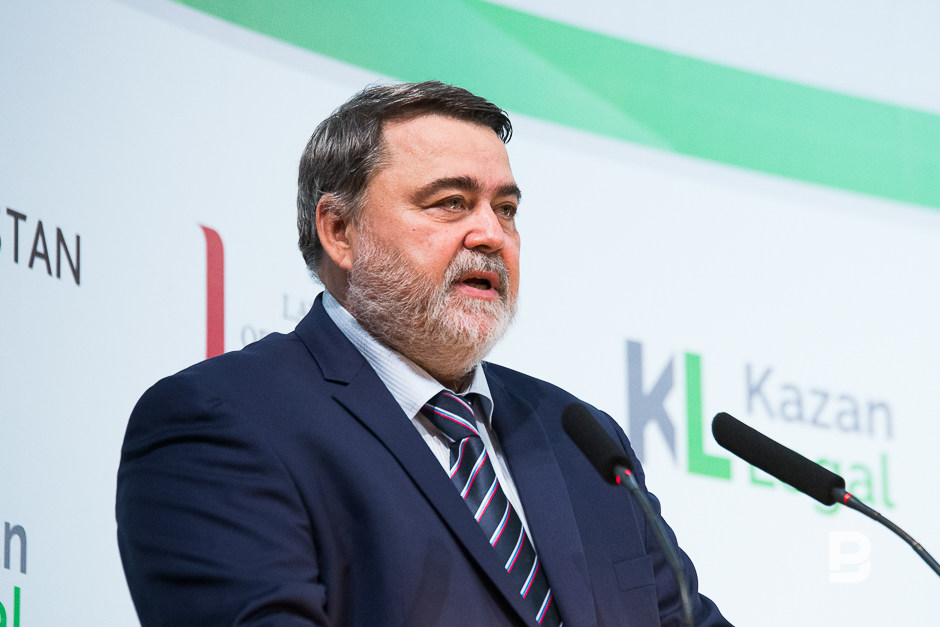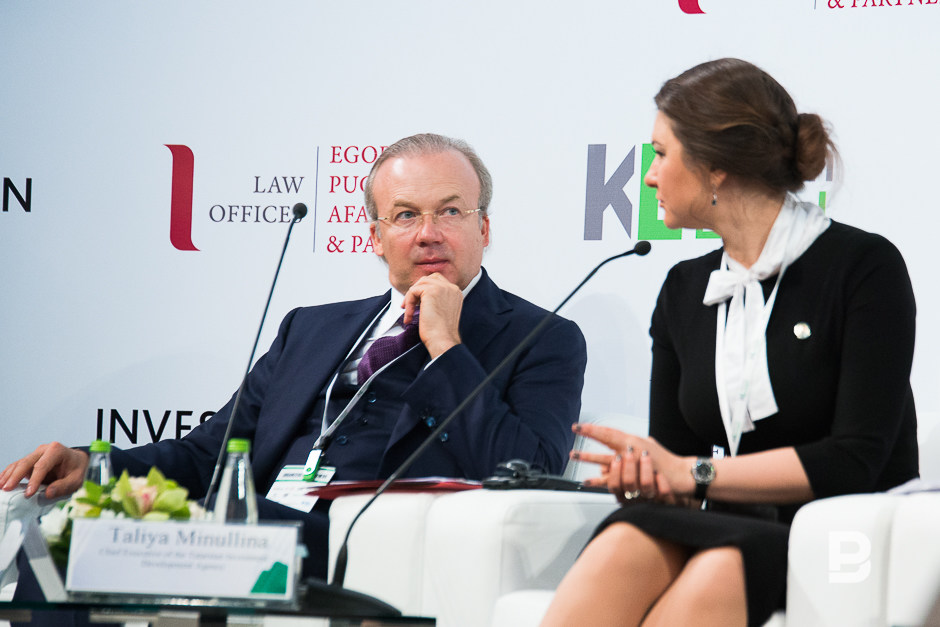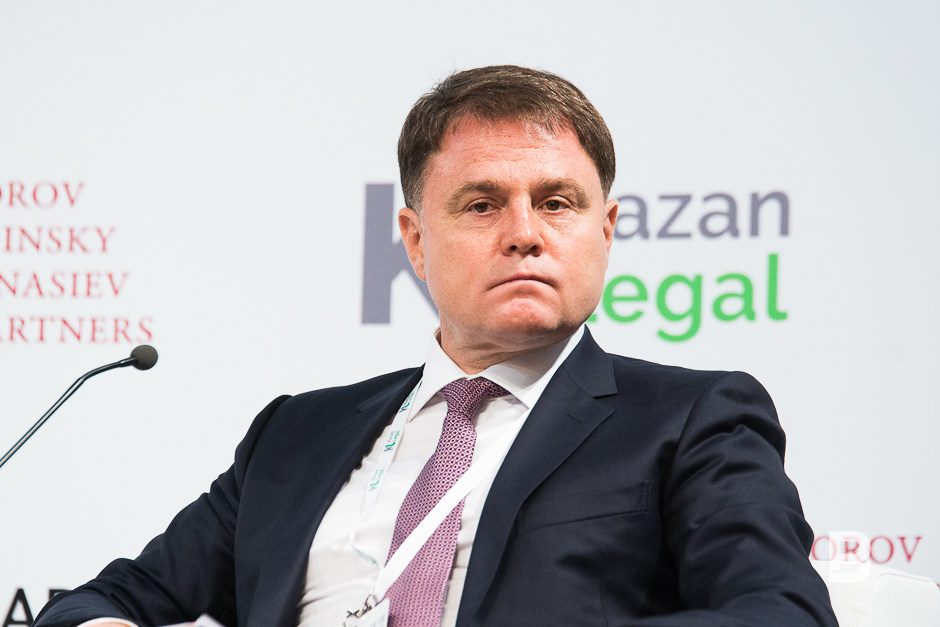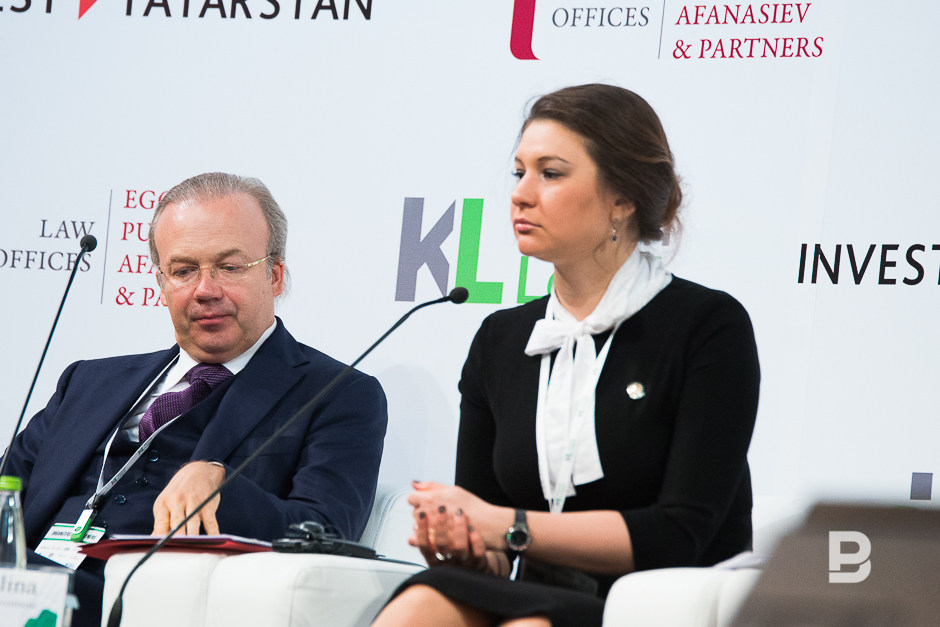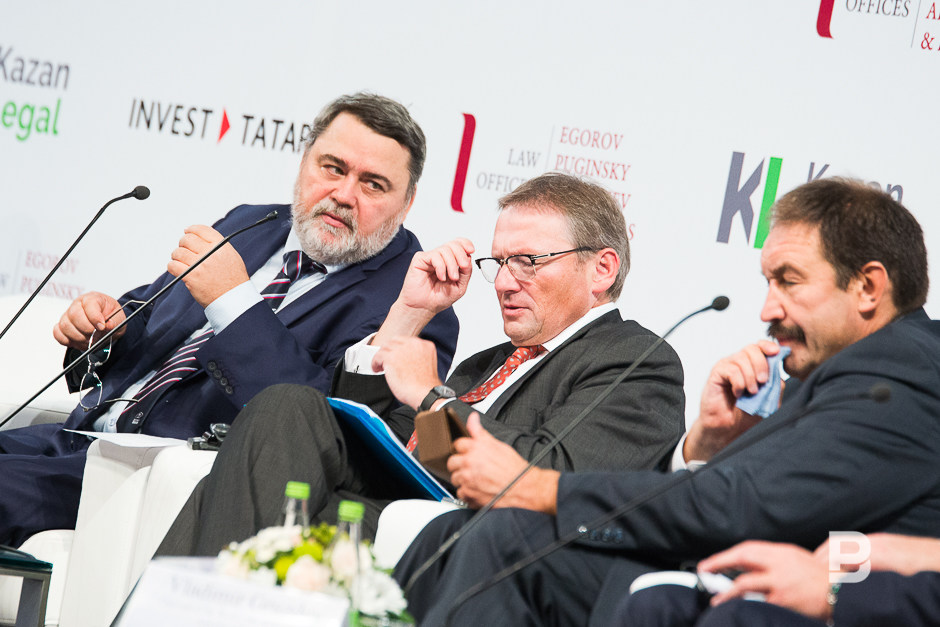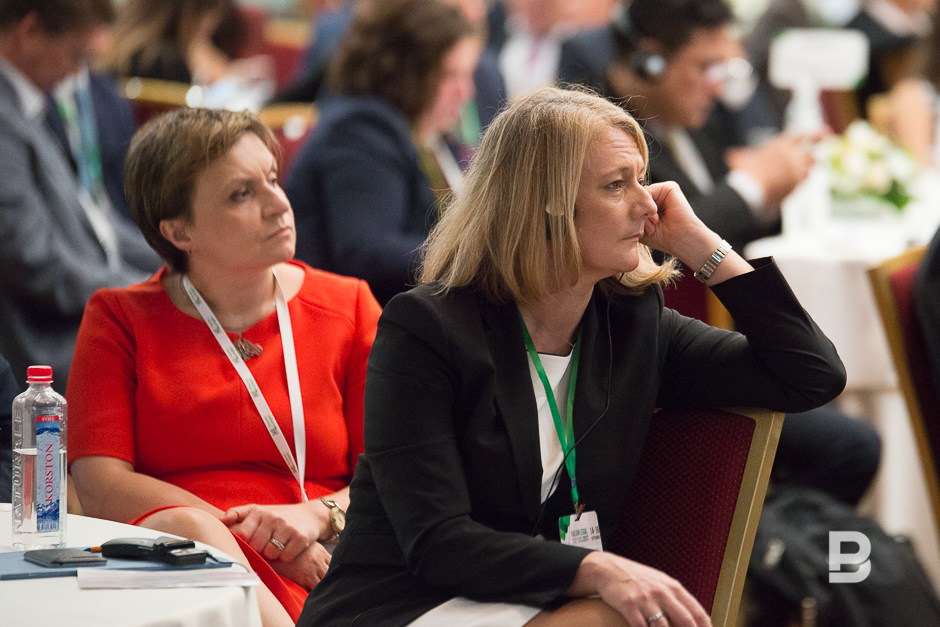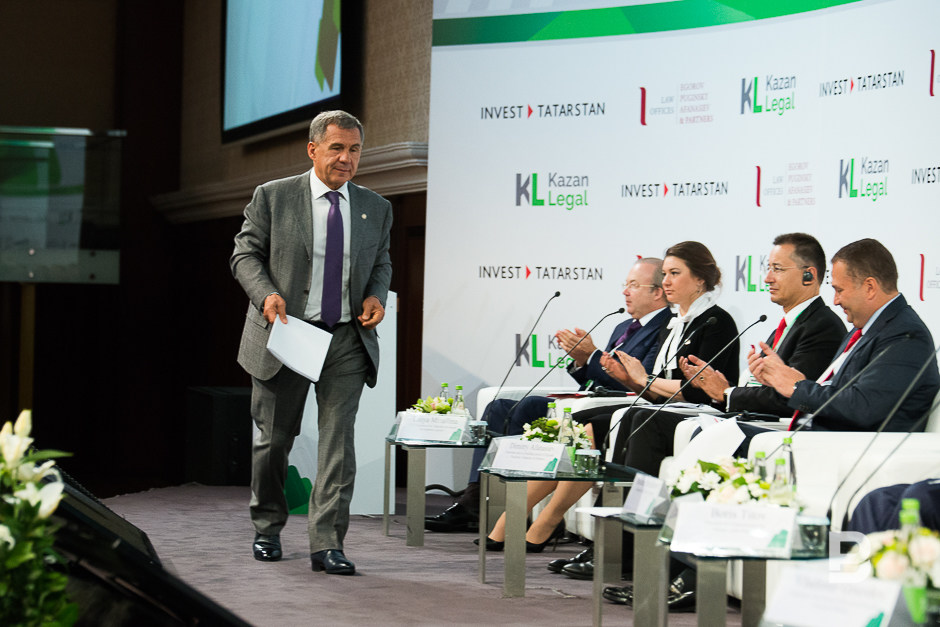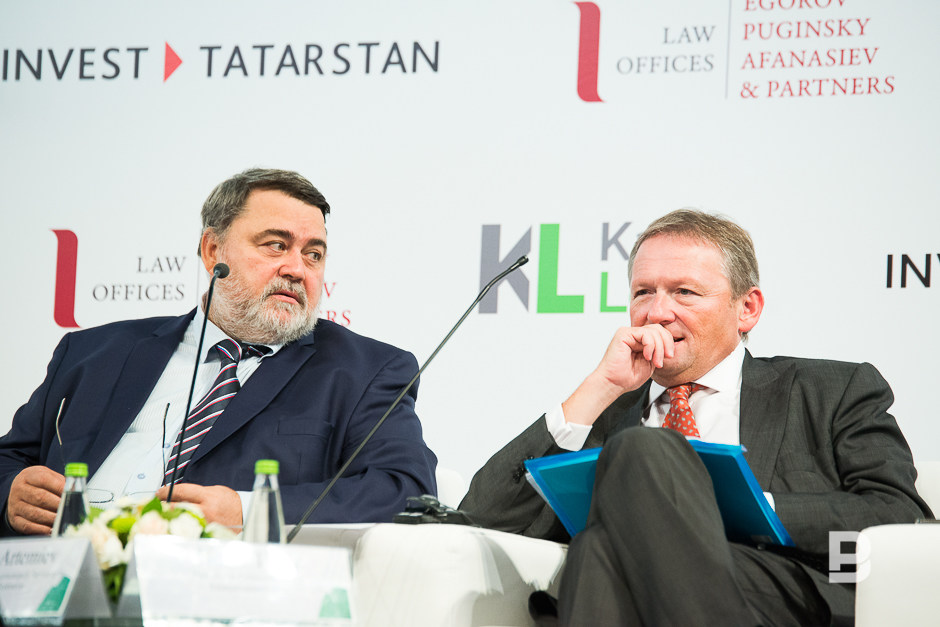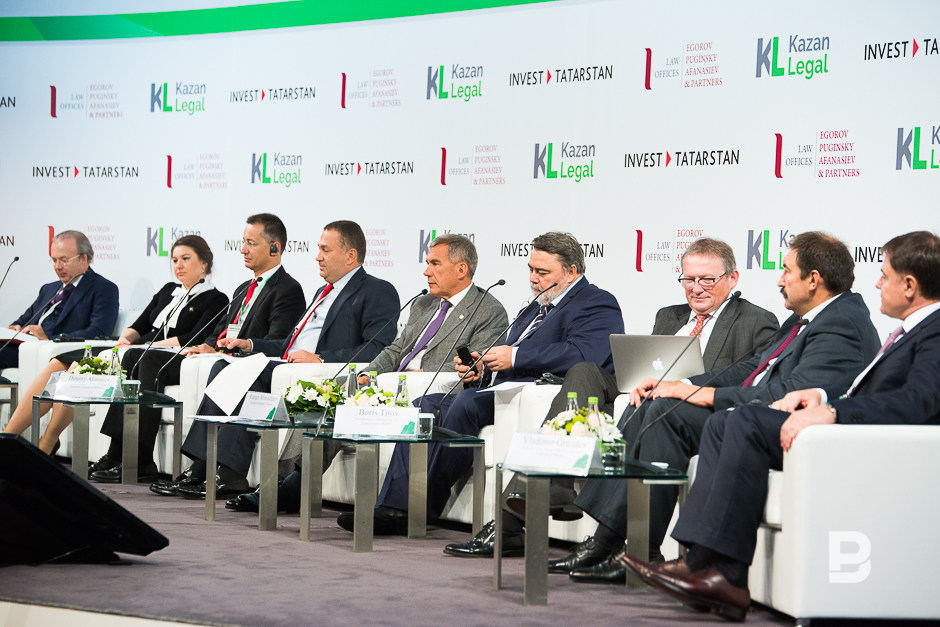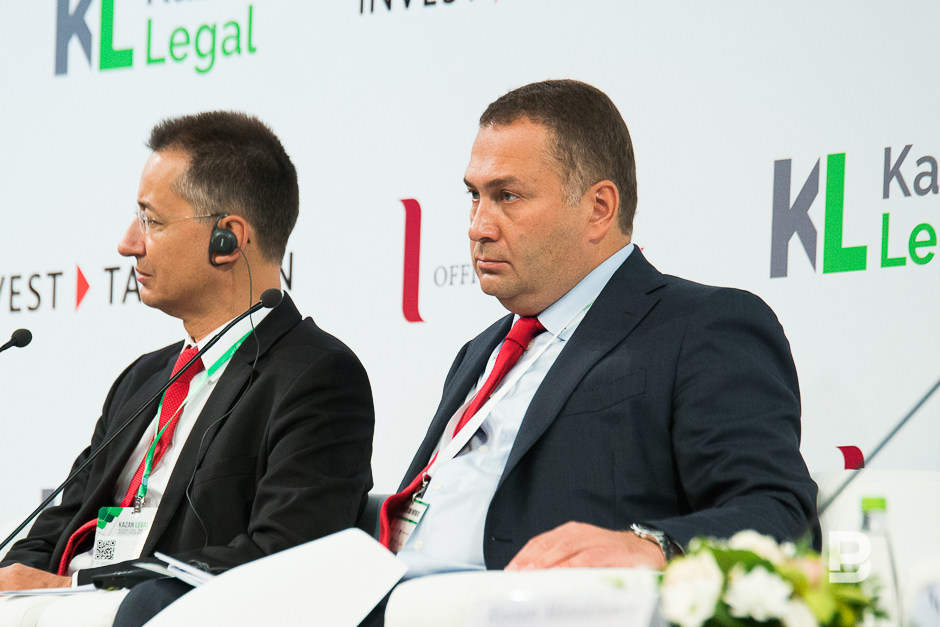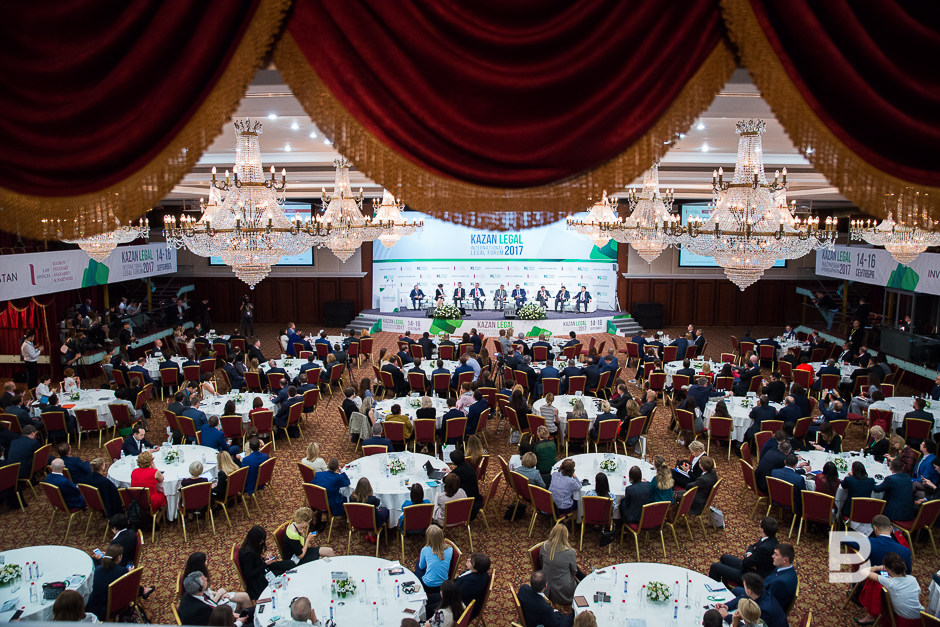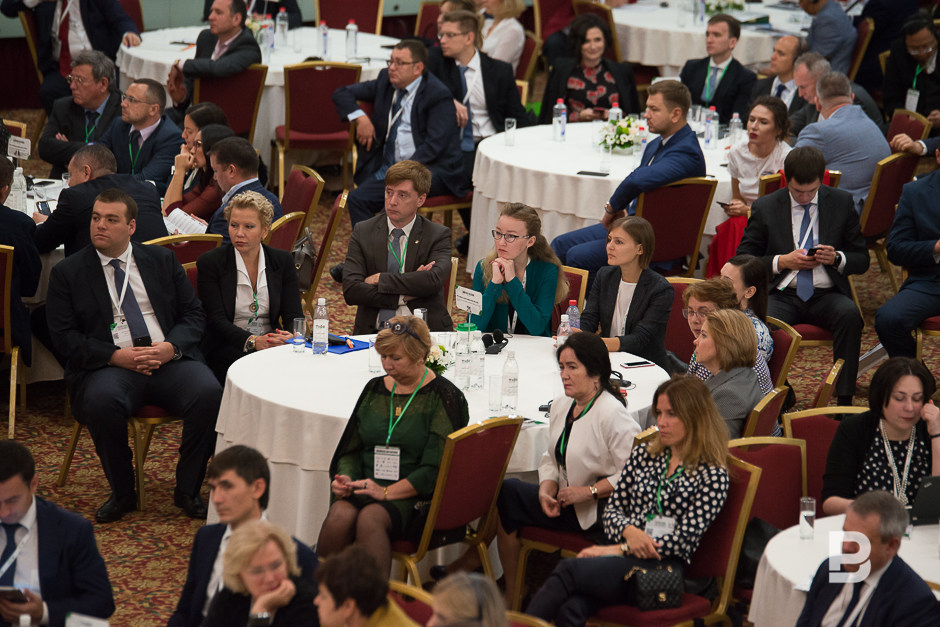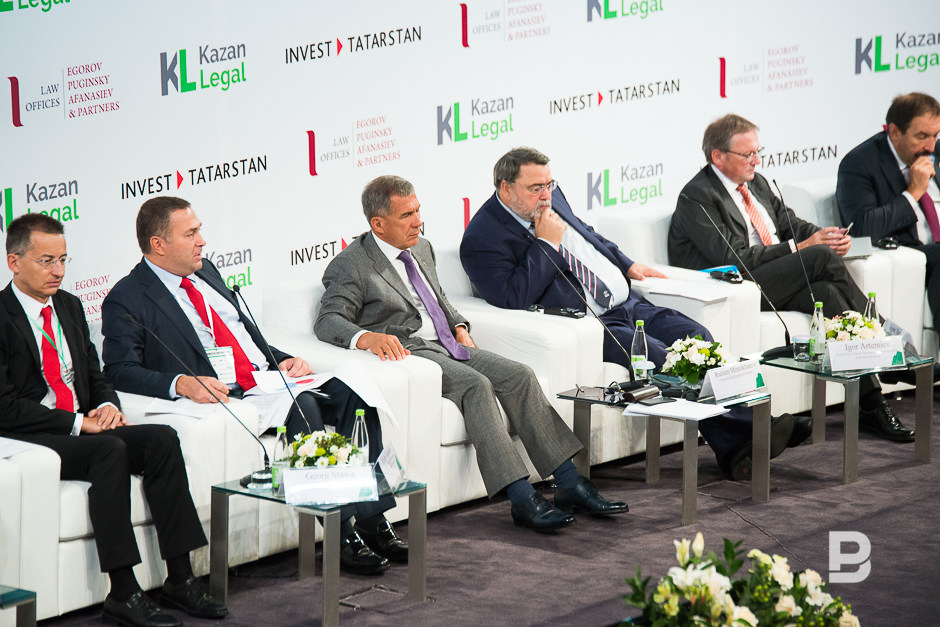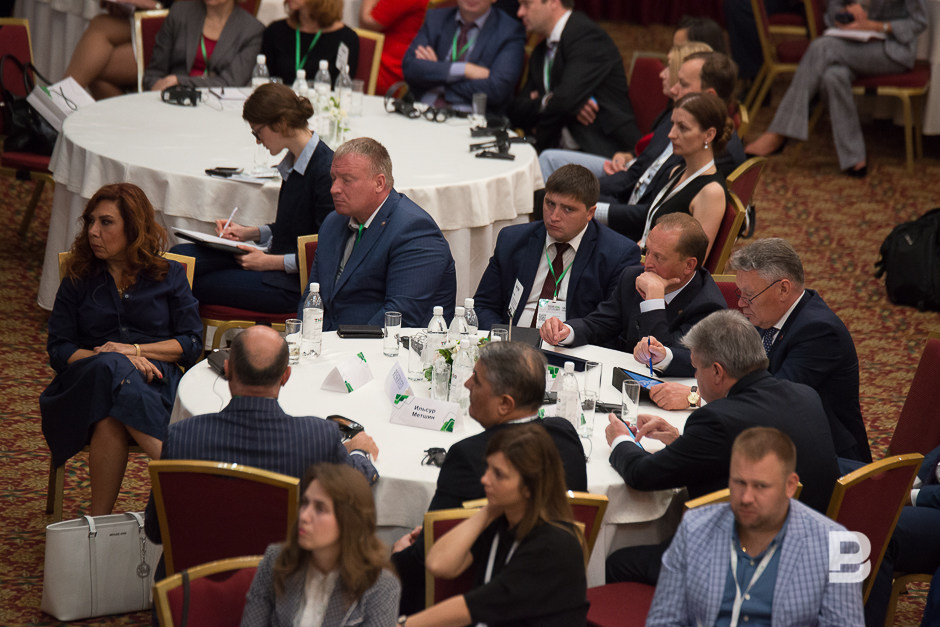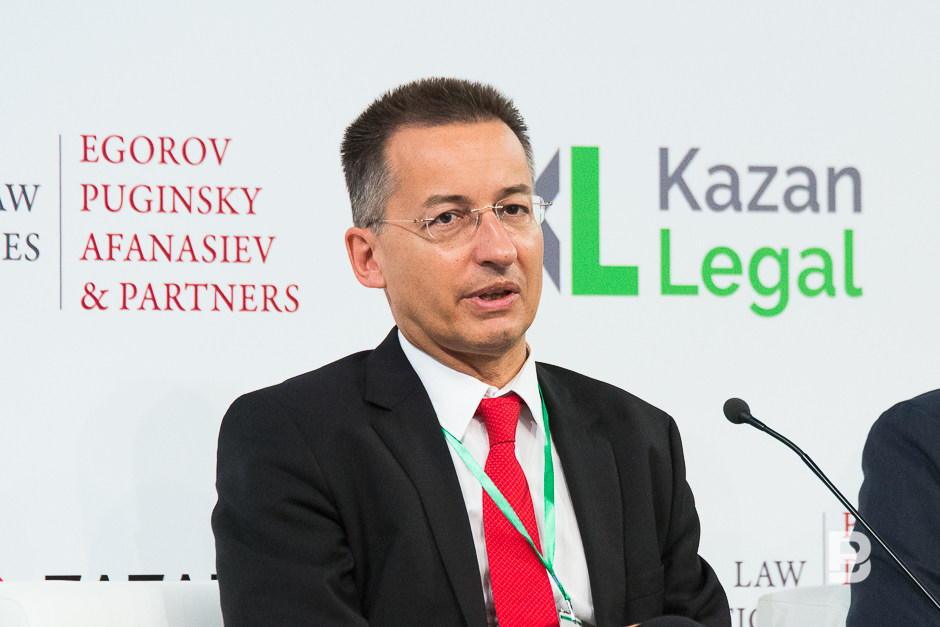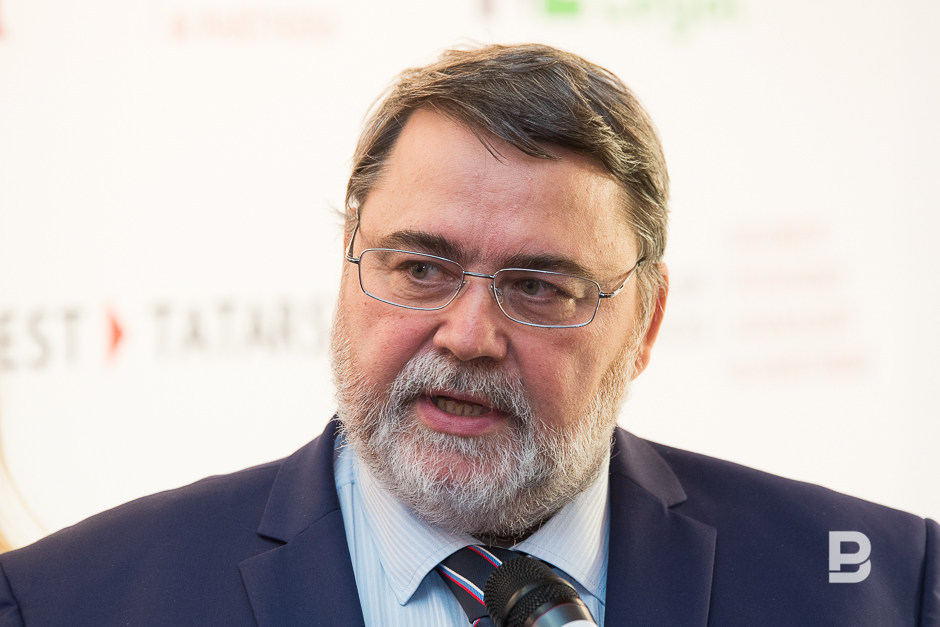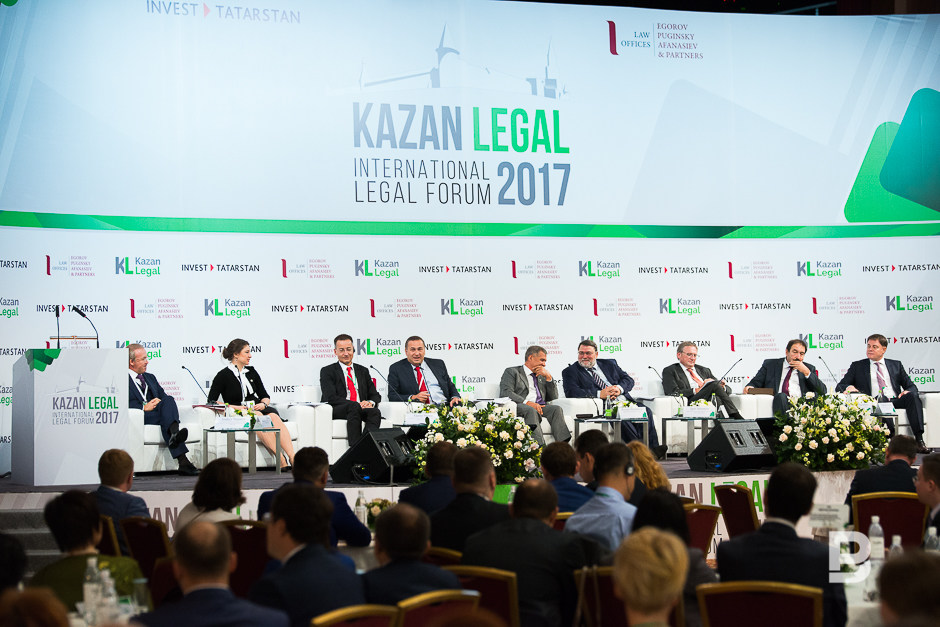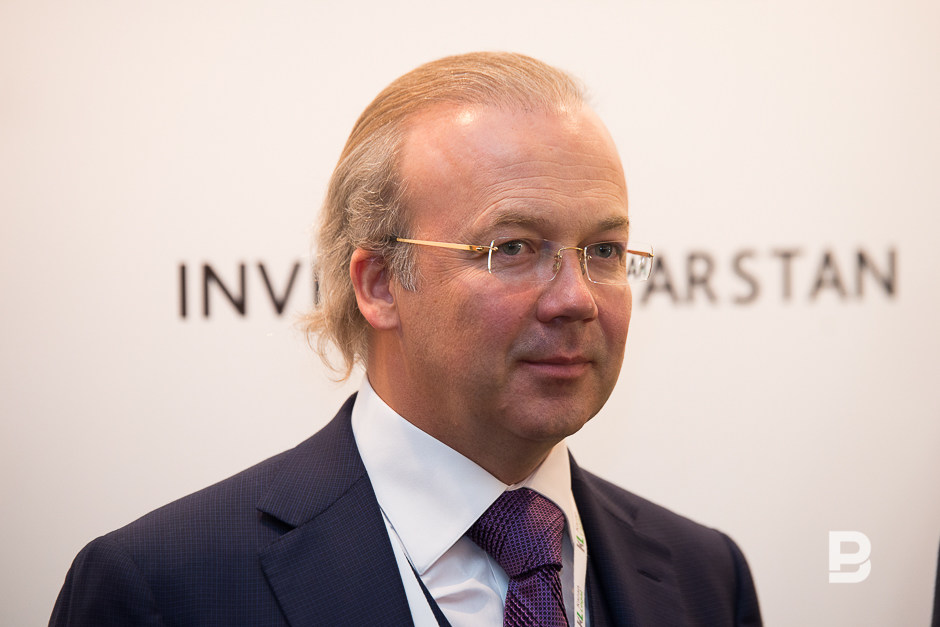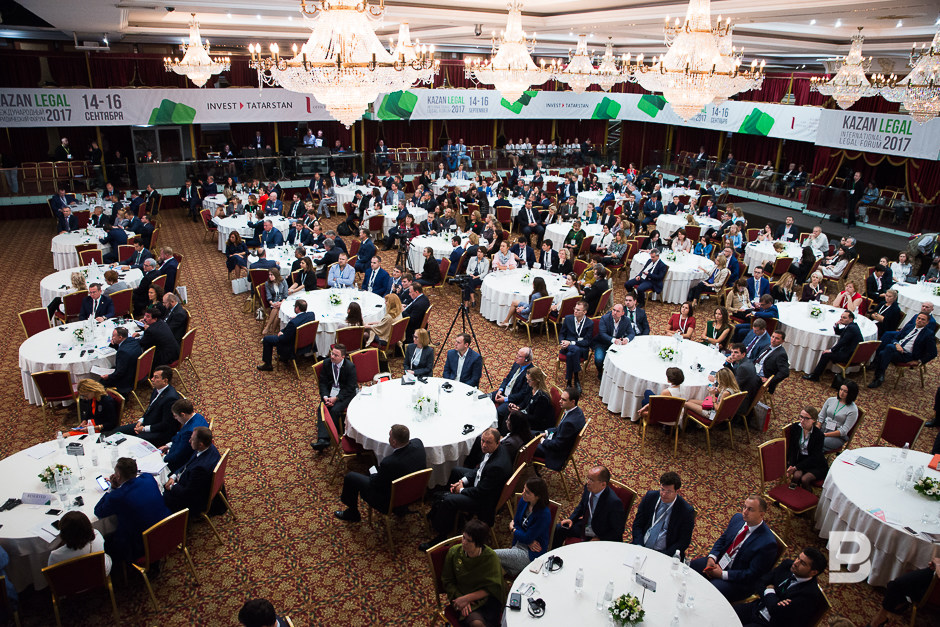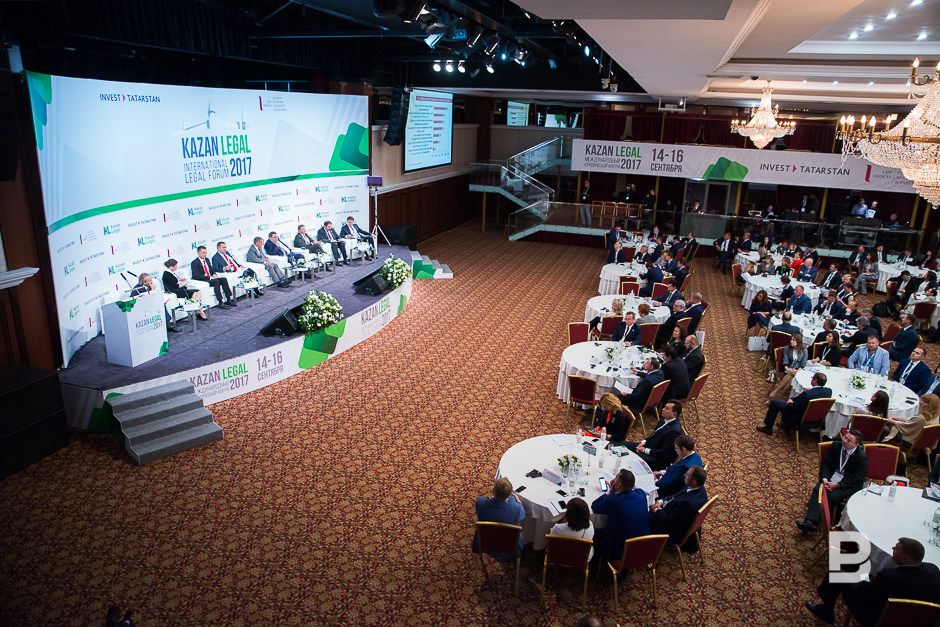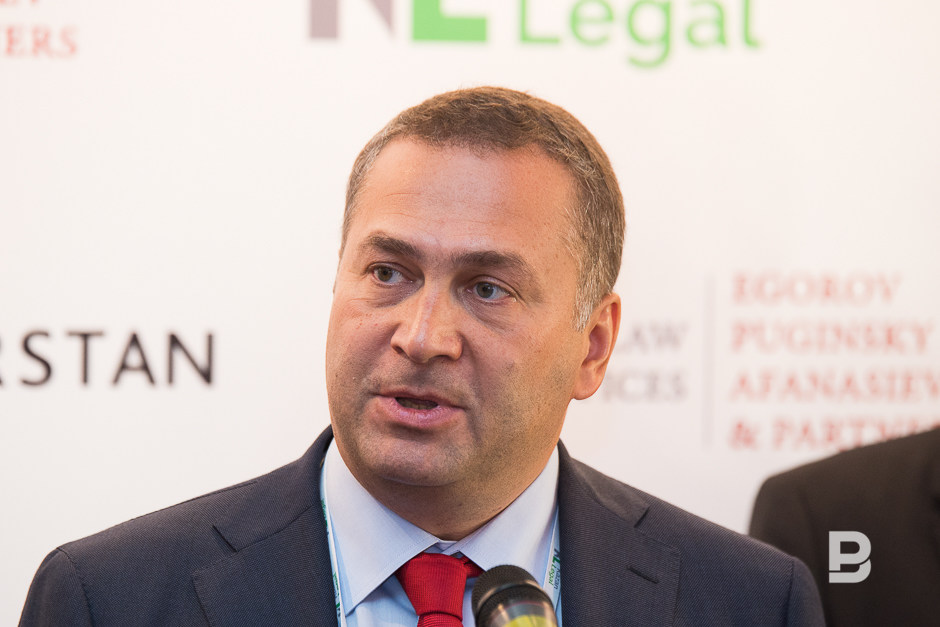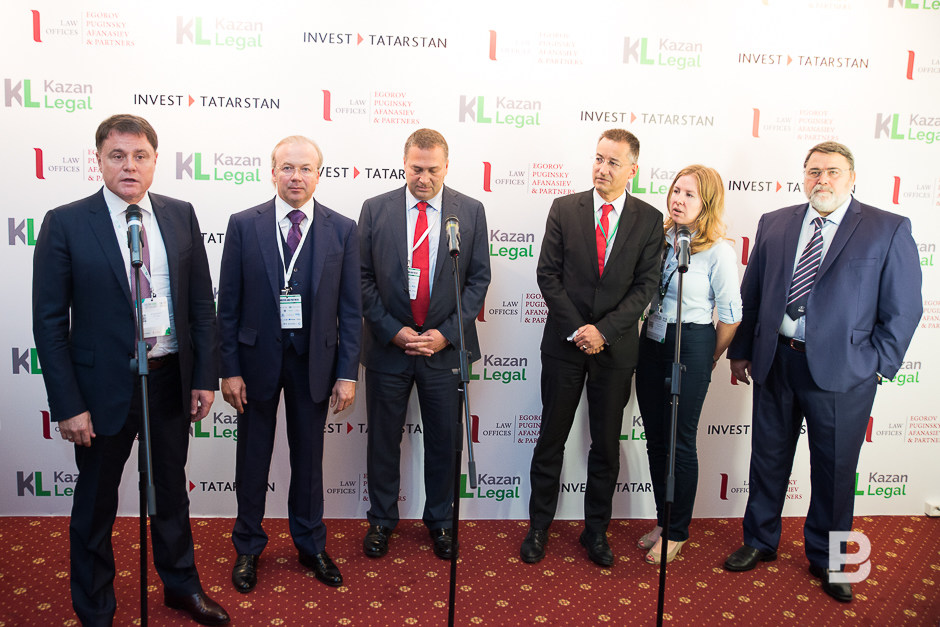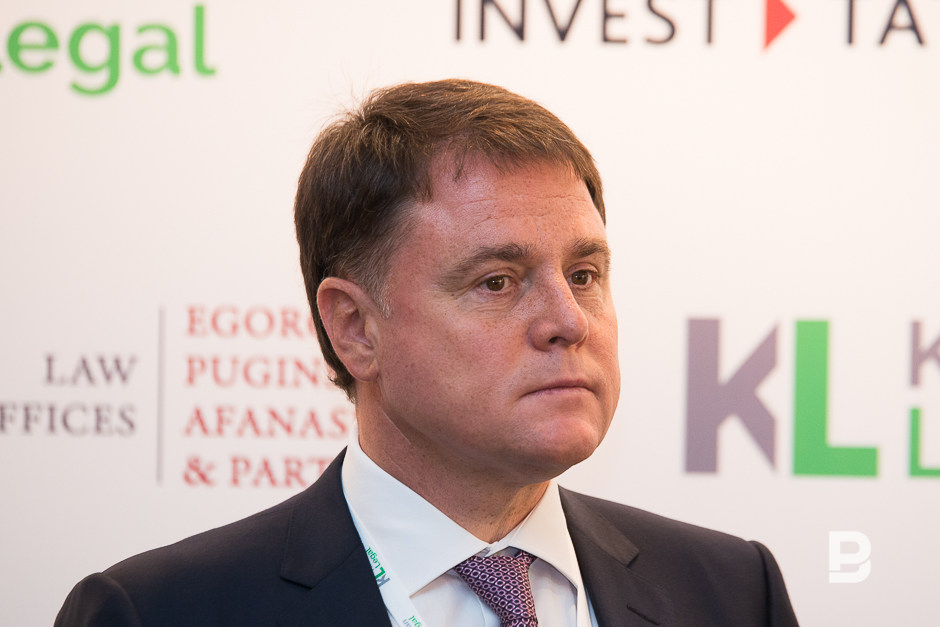 By Daria Turtseva. Photo: Maksim Platonov