Solar flares: astronomers recommend to take care of machines, and physicians — not to deceive yourself
Most powerful solar flares for the last 12 years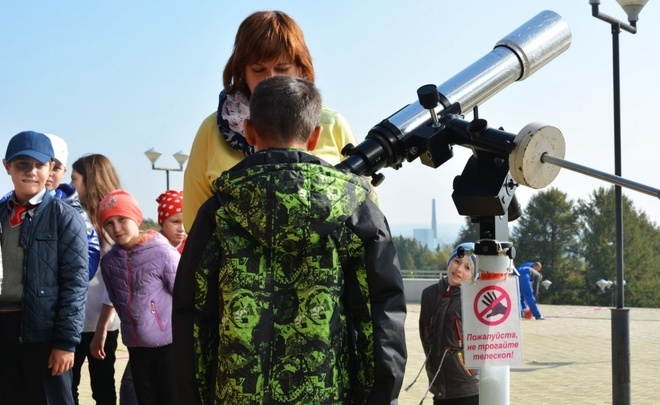 Most powerful in the last 12 years solar flares have recently occurred. The astronomers claim that such cosmic phenomena provoke failures in technology and telecommunication systems. Realnoe Vremya investigated whether solar flares affect human health by interviewing specialists in different fields of medicine.
Rare phenomenon
On 6 September, on the Sun in the result of a merger of two largest groups of sunspots there was the most powerful flare in the past 12 years. The flare was rated top class X9.3. Each solar flare is an explosion with a power of several tens of billions of megatons of TNT equivalent, reports Lenta.ru. The next day, on 7 September, there was the second powerful flare.
''A group of sunspots produced the strongest solar flare of the current 24th cycle of solar activity. The previous, even more ambitious, with the capacity of X17, occurred exactly 12 years ago, on 7 September 2005,'' said senior researcher of the department of astronomy and space geodesy at the Kazan Federal University Almaz Galeyev. ''After the explosion on the Sun in our direction there headed a stream of charged particles, the fastest of which usually reach the Earth in 20-25 hours. During two-three next days are likely to be observed auroras, there can be problems in networks that can provoke failures in telecommunication systems,'' claims Galeyev.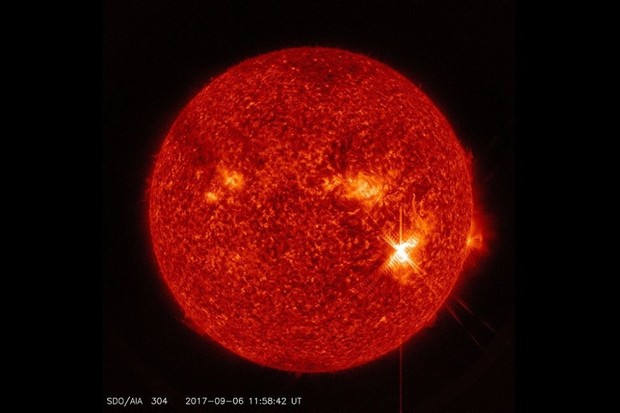 As Professor of Astronomy and Space Geodesy at the KFU Roman Zhuchkov told Realnoe Vremya, it is almost impossible to predict these flares, especially in the period of minimum solar activity:
''Near the maximum of solar energy such flares are expected, although flares of such force during these periods are sometimes only a few pieces in a cycle,'' told Roman Zhuchkov. ''Then we can predict that they will take place, but when — no. The solar cycle is 11 years, now we are near minimum when such flares are rare. Such things are actively covered by media — more pluses than minuses. After all, we should know what kind of world we live in.''
It is all about autosuggestion
Chief cardiologist of Tatarstan, head of the Republican center of cardiovascular diseases Albert Galyavich told Realnoe Vremya whether this cosmic phenomenon can influence human health:
''There is no convincing evidence that would confirm that magnetic storms have impact on human health. However, this fact can have a physiological impact – additional stress factor. After all, people are impressionable and subjected to suggestion in general,'' believes the professor. ''I can definitely tell – magnetic storms do not have an impact on human health. But when people read that today there are magnetic storms, they pay more attention to their health and begin to instil in themselves: yes, it is magnetic storms and I will feel myself not very well,'' believes Galyavich.
An indirect confirmation of these words was that the fact that Realnoe Vremya was reported in an ambulance station of Kazan: the number of calls these days did not increase and physicians are working in a usual mode.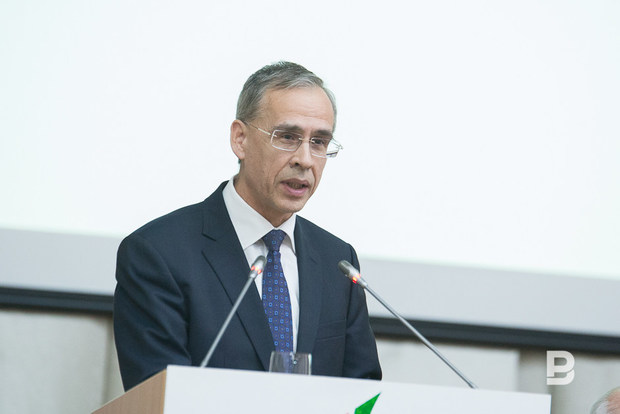 Albert Galyavich: ''There is no convincing evidence that would confirm that magnetic storms have impact on human health. However, this fact can have a physiological impact – additional stress factor. After all, people are impressionable and subjected to suggestion in general.'' Photo: Maksim Platonov
''It is impossible to exclude a psychological effect''
Physiology Professor at the Kazan Medical University Vladimir Mendeleyevich holds the opposite point of view. He believes that any magnetic changes influence human health. However, he agrees with the selfsuggestion as a factor:
''This reaction is usually in the field of the autonomic nervous system — fluctuation of blood pressure and other changes associated with the system,'' told Mendelevich to Realnoe Vremya. ''At the same time, if people know that there is a solar flare or geomagnetic change, it is impossible to exclude a psychological effect. On people suggestible and irrational the affect will be more pronounced. The placebo effect is about 40%, and it is possible to speak about the fact that information about solar flares or magnetic storms can affect health. The effect of this is complex — in reality a person can feel only discomfort but not pay attention to it. A person who expects that his condition may worsen may experience more serious feelings,'' says the psychiatrist.
According to Mendeleyevich, in the periods of solar activity the frequency of visits to hims do not become higher.
''There are biological patterns associated with the season ''spring-autumn'', but it is not true for geomagnetic,'' said the professor at the KSMU.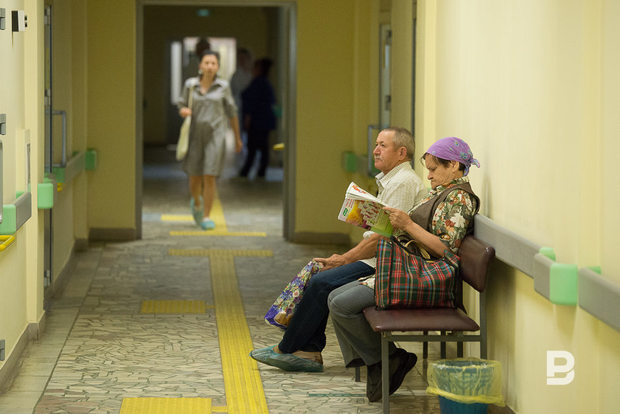 Recommendations for the elderly
Chief non-staff specialist-geriatrician (gerontologist) at the Ministry of Health of Tatarstan, Professor, chair of therapy and family medicine at the KSMA Rustem Gazizov told about the lack of facts about an impact of solar flares on human health:
''We have not many profound research works on this issue. We're studying problems that depend on us, and the solar flares is what is called Allah sent,'' said Gazizov. ''Solar flares affect many things, but mostly they alter the Earth's magnetic field. With the magnetic field associated with the cardiovascular system, therefore the elderly people when excessive flares have a disturbed vascular tone, aggravated hypertension, coronary heart disease, the frequency of heart attacks increases.''
The geriatrician recommends the pensioners in these days to strictly adhere to the doctor's recommendations for treatment of the underlying disease and to take a more careful approach to the intake of drug therapy.
''Our patients often ignore doctor's prescriptions,'' complains the expert. ''They do not take treatment, reduce voluntarily the dosage and so on.''
By Aleksander Shakirov, Rustem Shakirov