Not ''only Maria'': Sharapova's noisy comeback to world sport
Russian tennis player will appear on the court for the first time since disqualification for Mildronate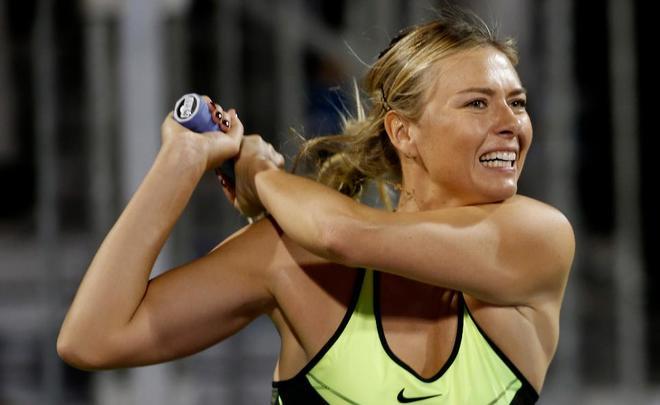 One of the most notorious and long-awaited events not only in the tennis world but all sport is to take place today on the court of German Stuttgart. After a 15-month disqualification, Maria Sharapova returns to elite tennis for the first time in history with a big tournament with zero points in the ranking. Realnoe Vremya tells why only Maria Sharapova managed to return noisily, why tennis needs her more than she needs tennis and how she handles scandals around her name.
Finally! Masha Sharapova in tennis again
One could read, hear and see a great deal of information about her case in ITF and know many opinions that the Russian tennis player was outside sport during the last 15 months. Consider people from the tennis world from a completely new perspective and see who is who and their attitude to Maria. This is why we won't tell all this story and discuss whether it was ethical to disqualify Sharapova for the substance for the nth time, which was not considered as doping when she was taking it. We would rather tell why Maria Sharapova's return to the tournaments in German Stuttgart is a phenomenon in itself.
Generally speaking, no matter whether you are interested in tennis or in sport in general, ''Maria Sharapova's case'' seems to be the story that concerns people of different interests around the world.
To start with, this comeback will be the first case in the history of tennis when the athlete was included in the draw of the competition when she was still disqualified. The case is unique. But if we base only on law, anti-doping rules of ITF and WTA allowed this comeback while VADA rules simply did not forbid it. Maria has ''0'' in the column ''ranking''. She did not begin her entrance to the world of elite tennis with small competitions as it usually happens after disqualification. It already makes Maria a historical figure.
The fact that Maria Sharapova's comeback after 15 months of holidays has already become the main event in sport this spring and probably of all year is more important. No return in tennis was waited for with vibrant curiosity. Accreditation of journalists to this competition ended a long time before the kick-off, sports media do nothing but write about the upcoming tournament while tickets were sold out as if it had been an Australian Open final.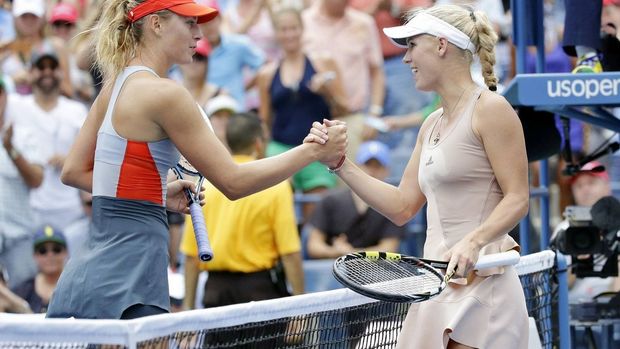 This is why competition organisers not only in Germany but also in Italy and Spain stood in a line to grant the Russian tennis player a wild card. It was unlikely to happen to any European tennis player. There are suspicions that something similar could happen in the tennis world only for one figure – great American Serena Williams. But everybody knows Masha and everybody is also waiting for her.
Maria is more than a tennis player
We should clarify that for very Maria Sharapova this comeback will not maybe become as a big event in her life as it is for her multi-billion army of fans. Because the athlete perfectly got used to living without sport. However, she did not hide that tennis was part of her life. ''This past year, my intake of alcohol was so much more than ever in my life,'' she told Vogue in winter. ''But it was because I actually had a social life! I think I'd go crazy if I was only a tennis player. Seriously.''
Maria actively travelled around the planet, gave interviews, visited numerous fashion shows, studied in a business school of one of the most prestigious universities of the world – Harvard – and, of course, started her business making Sugarpova candies. When CAS reduced the disqualification from 2 years to 15 months, Sharapova recalled: ''Not only those who were with me but the entire world supported me.''
It was so. Her e-mail and Facebook were full of her fans' letters of support in the beginning. A story about the tennis player's Australian fan who deliberately booked tickets to Germany to see her first appearance on the court has surfaced in the media recently. Considering that the Australian citizen will have to spend one day to get Germany and one day to be back and $3,000 for one way, we can only imagine how popular Maria is worldwide.
Zara clothing company got its portion of fame from Sharapova just because Maria had this company's T-shirt with lettering Back in 5 Minutes on when she launched her ''chocolate factory''. After that Masha's fans started to buy the same T-shirts around the world and post a photo in it in social networks with a hashtag #IStandwithMaria. Maria personally reposted many of them on her page. As the very Russian admitted, she had never reposted so much, and it made her wake up with a smile.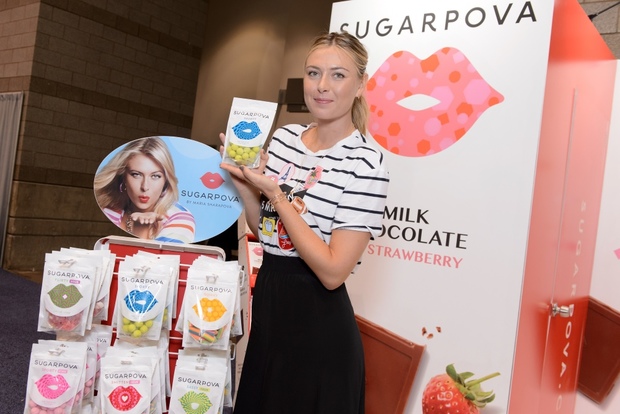 And when Maria just admitted at that unfortunate press conference with an ''awful carpet'' that mildronate was found in her organism, many sponsors including Nike and Porsche started to turn their back on her and stop cooperating. And only Head – best racket manufacturer – claimed it not only would break the contract but expand it in the next years. ''Maria may have made a mistake but she has earned the benefit of the doubt and we are extending it to her,'' the company stated.
Will Maria play at Great Slam?
As cool as it would be that Sharapova begins with such a prestigious competition as Stuttgart, it is not Great Slam tournaments. For instance, organisers of very prestigious Paris Roland-Garros have not made any clear decision. So opponents to Sharapova's comeback to elite tennis by wild card, in fact, lost the first battle but have already sharpened their spears for the second battle and are actively urging Great Slam organisers not to invite the Russian athlete to their courts. Polish tennis player Agnieszka Radwańska is one of the avid opponents of the return to big courts who has been in ''love'' with Maria for many years.
''Now in Germany, next in Spain, but so far she hasn't been invited to play at slams in Paris and London and in my opinion that's how it should remain,'' the Polish athlete taunted. ''I'm not hiding my opinion. I think the same as Andy Murray. This kind of entry into the tournament should be available only for players who were dropped in the ranking due to injury, illness or other random accident. Not for those suspended for doping. Maria should rebuild her career in a different way, beginning with smaller events. She wouldn't have a chance for [a wildcard] from my hands [if I was a tournament director],'' Radwańska concluded.
''I don't miss her on the tour. She's a totally unlikeable person''
By the way, the tennis players can already meet in the second leg of the German competition if the Russian athlete wins world No. 35 Roberta Vinci and the Polish player is stronger than Ekaterina Makarova. However, Agnieszka is not the only person who is ''thirsty for justice''. It is enough to recall how Dominika Cibulková and Kristina Mladenovic bullied Maria through the media: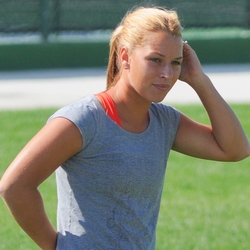 ''I was surprised that most of the reactions were so diplomatic, because everyone's opinion is actually totally different,'' said Cibulková. ''I didn't make any statement, as I didn't want to be the only person to openly say what they think about this case. I will only say that I don't feel sorry at all for Sharapova and I don't miss her on the tour. She's a totally unlikeable person. Arrogant, conceited and cold. When I sit beside her in the locker room, she won't even say hello,'' Cibulková noted.
''All the other players are saying she's a cheater,'' Mladenovic supported furiously. ''You sure doubt and think that she didn't deserve all she won until now. That's dreadful, but it's good that it's finally out.''
If we analyse the situation even superficially, it becomes clear that all this ''guard'' where nobody has ever won slams simply doesn't want an additional competition. Considering that Serena Williams is gradually saying goodbye to tennis playing fewer competitions and paying more attention to her family life and Belarus athlete Viktoria Azarenka is on maternity leave (Serena is next in line), Sharapova's comeback simply ruins plans for distribution of upcoming prizes at Roland-Garros and Wimbledon. Actually, this is why competition organisers are ready to invite Maria to their courts giving a bow – women's tennis without big names simply weakens.
Words of those who carry real weight in the world of tennis are important in the light of these statements. For instance, Serena who has never been a friend of Maria made a statement in another manner: ''I feel like I have perspective in life, and sometimes things happen. I just think one single thing in life doesn´t define you.'' The Russian player has a defensive guard behind, of course.
''I don't agree with Radwańska. I think the case that happened to Masha… Of course, she violated the rules, she admitted it. It was not the worst substance,'' S-Sport cites Russian tennis player Elena Vesnina's words. ''It was a confluence of circumstances that she had a careless attitude to the ITF letter. Probably the girls at the tour are jealous of this situation. Now there is much noise around her performance in Stuttgart. Journalists already can't get accreditations, the tickets were sold out. If I were the director of the competition, I would up and invite Masha by wild card. She is a great champion. This scandal has worsened her reputation and career a bit. But she is a strong person. And her comeback will prove what a strong will the athlete has.''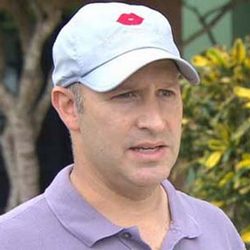 The Russian athlete's agent Max Eisenbud who kept silence for some time did not withstand the accusation. This time the functionary did not mince his words.
''All those 'journeyman' players like Radwanska and Wozniacki who have never won a slam and the next generation passing them. They are smart to try to keep Maria out of Paris. NO Serena, NO Maria, NO Vika, NO Petra, it's their last chance to win a slam. But they never read the CAS report and they never read paragraph 100 and 101. So they have no clue.''

Nevertheless, whichever side you are on in this debate and whatever the outcome of the competition in Germany is for Maria – whether she makes a roaring comeback having stepped onto the podium immediately or loses in the first leg – it will be the final of one of the most notorious events in the history of elite tennis.
At the moment the competition has not started for her, there is enough intrigue. Will her Siberian character thinned with a desire to take a revenge compensate the 1,5 years without tennis? Will Maria handle a new level of pressure? Will that match with Agnieszka take place? And who will be stronger? How will spectators and opponents receive her? We will see today.