Galina Akhmerova: 'Education is not a privilege, we want to make it accessible for everybody'
An expert about how children's success is linked with the quality they get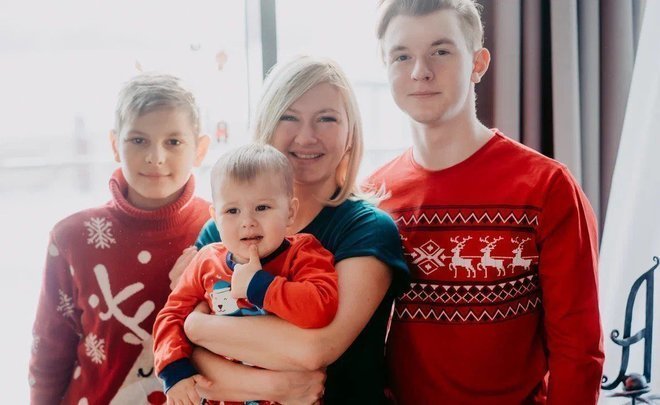 The Russian EdTech market has started to grow again, and the segment of children and additional professional education became its leader. As sociological studies show, Russians spend up to a third of their family budget on children's clubs, sports classes and tutors. In an op-ed column for Realnoe Vremya, founder of Darwin Modern Education Accessibility Development Fund and creator of Round platform Galina Akhmerova explains more about how the quality of education influences children's success.
EdTech markets is up by a quarter
How much do Russians spend on children from their budget? Are there any public clubs left? And what clubs are promising today?
According to an estimate of Netology education company, the whole EdTech market grew by 20-25% in 2022, its size is 270 billion rubles. Children's education and additional professional education showed the most active dynamics. Ultimate Education's Smart Ranking report reads that children's education rose by 22% year on year in the second quarter.
The market of online services alone is impressive, not to mention the market of private tutors whose incomes we can just assume: over 57% of parents hire tutors to prepare for Unified State Exams.
The average cost of an hour of a class starts with 1,000 rubles. The regularity of a notable result is 2-3 classes a week. If we suppose that schoolchildren on average prepare to sit exams in 2-4 subjects, a family can spend as little as 135,000 rubles during the academic year (34 academic weeks). In 2022, there were about 650,000 graduates, this is the size of the market.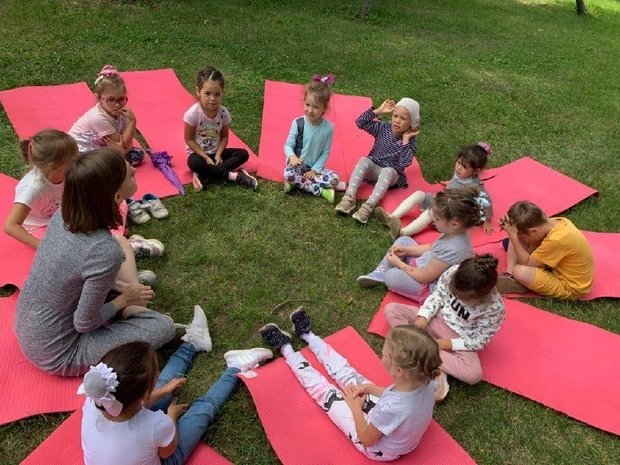 If we have a look at costs one carries before the Unified State Exams, almost a third of the Russians spend up to half of their salary on children's education: clubs, classes and tutors (according to AlfaInsurance's survey). Tutors don't hide their joy saying that contemporary school education doesn't meet the needs of the youth.
The education sector develops dynamically thanks to the demand — if earlier school students and pre-schoolers could study only offline and in classic educational institutions (mainly public), now, one can choose whatever. Private education, family education, online education — all this is becoming a common thing, not an oddity.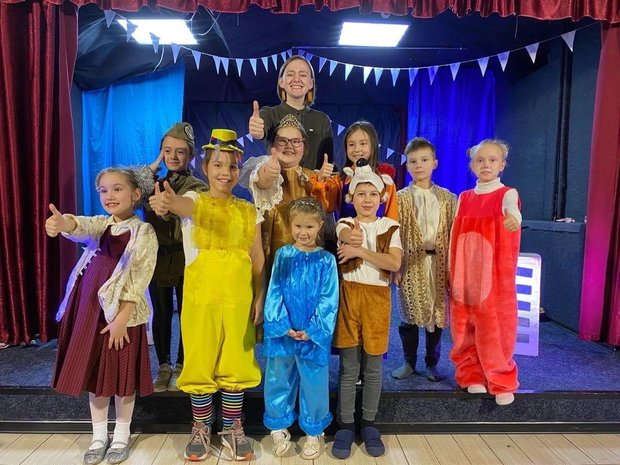 So online schools offering courses on certain fields and fully-fledged school education have proliferated like mushrooms in the last years. In addition, more niche products, for instance, courses for children to prepare for school or specialised classed aimed to improve financial literacy or develop creative skills have started to appeared today in the EdTech market.
Any connection with children's success?
According to AlfaInsurance's study, these are parents' priorities now:
Preparation for school — 17% of respondents.
Sport — 21% of parents inculcate their children love for sport from an early age: 22% of the respondents take their children to swimming classes, 12% — do to gymnastics, 11% — to football. Children of 39% of people involved in the study go to sports clubs in high school.
Creative classes: music — 10%, acting — 8%, fine arts (paining, sculpturing, mosaic) — 13%.
IT — robotics and programming — 19%.
In-depth study of the school programme, preparation for Olympiads and Basic State Exams — 37%.
The surveyed parents spend up to 17,000 rubles on average on children's development monthly. Moreover, over 70% wrote they spared no expense and think it is the correct investment in the child's future.
But is there anyway connection between the performance at school and attendance of clubs (in addition to hobbies) by children?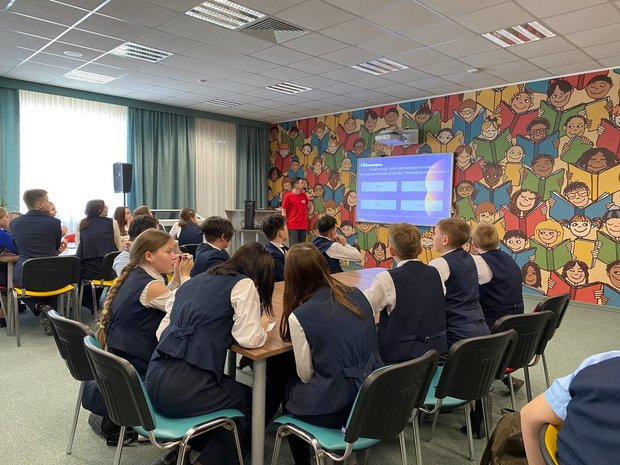 It turns out that if a child attends even one club, he or she has a significantly higher average score for the last six months. So students who were left to their own devices in their free time had 3,93 average score for the last six months. While the average score of children attending at least one type of classes already was 4,07. The average score of schoolchildren who go to two types of activities reaches 4,14. By the way, the lads attending one or two classes are the majority (64% in total). In turns out clubs make students more disciplined.
My children attend clubs too: my middle son does sport, learns English, does scientific experiments and into extreme sports. My little one plays chess, learns English, Chinese, sings and plays football. My eldest son is having his first exam period at university!
I don't expect super results from these clubs, the clubs for me are an opportunity for kids to discover the world in different ways, to try what they like, discover what people can be, learn to communicate and develop new neural nets.
Without doubt, it is worthy of investing in children's education. Unfortunately, not all parents have such a financial possibility — to spend on children's development from the family budget.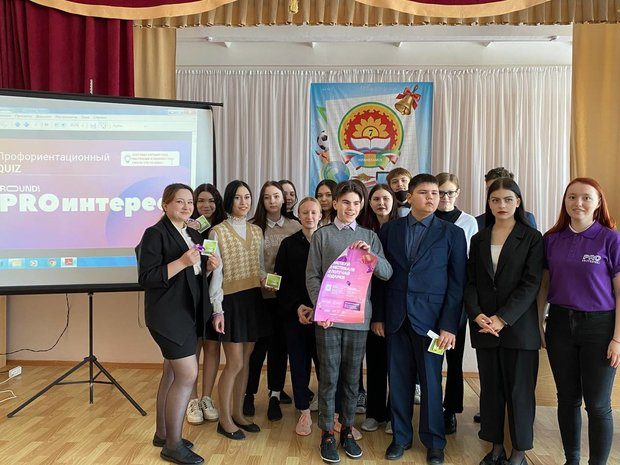 The state will pay for a club or class
Are there free resources to develop the youth? Have public clubs left?
The Ministry of Education of the Russian Federation launched a programme named Every Child's Success. Thanks to it, there appeared a system of certificate to get additional education. With this document, one can enrol one's child to a club or sports class.
One can start choosing a club or class after receiving the certificate. The certificate allows getting additional education at the state's expense. It doesn't matter what club the child will opt for. The state ensures to pay for the club or class if authorised organisations provide them.
Nowadays 69 regions of the country can participate in the programme. The number of regions covered by the programme rapidly increases year after year. It is planned to cover all Russian regions by 2024.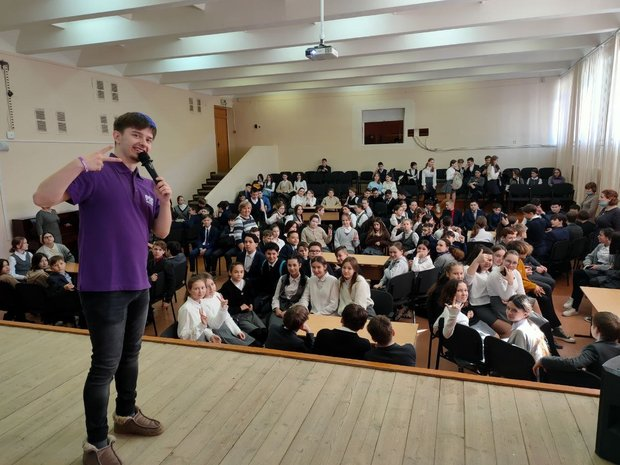 We created Darwin charity foundation for the same purpose. We sincerely believe that the education of the younger generation is groundwork for our future and see this as our social commitment. Round for the youth (by the way, an online club is a provisional name of the project) — a free site for children's multi-faceted development from sport and painting to robotics and programming — is the flagship project of the foundation.
Education is not a privilege, it is every human's right, and precisely for this reason we want to make it accessible absolutely for everybody. I believe this is possible thanks to the job closely done with the state, parents and businesses.
Reference
The author's opinion does not necessarily coincide with the position of Realnoe Vremya's editorial board.
Tatarstan