Bribes out of reach for one in five Tatarstan residents
Results of a big sociological survey into corruption for 2019 have been made public in the republic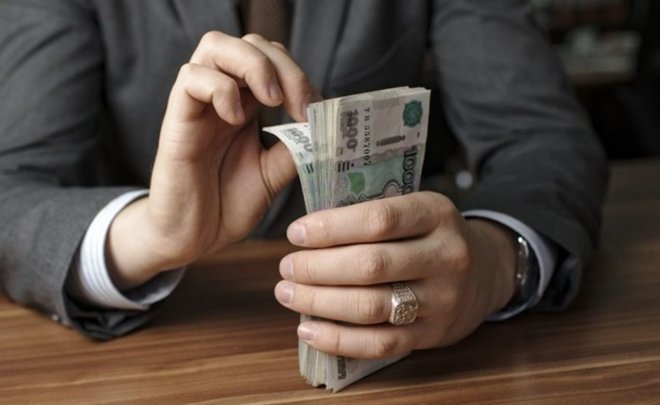 Nearly a third of residents of Tatarstan (above 27%) don't offer bribes in principle, while a solicited kickback was too expensive prevented one in five residents of the republic (21%) from participating in corruption. Generally speaking about 8,5% of Tatarstan residents anyway have faced corruption in the last year. Results of research presented by representative of the Tatarstan Committee on Socioeconomic Monitoring Elvira Yrasova at a briefing on 26 November prove it. Realnoe Vremya's correspondent found out the attitude of the republic's population to bribery and learnt why only 13,8% of Tatarstan people were ready to report on bribery of people's servants.
Scope of corruption in Tatarstan is higher than across Russia in general
This year about 8,5% of Tatarstan residents anyway have faced corruption situations: even if they haven't offered a bribe themselves, they have seen a bribe to be taken or offered by others. Head of the News and Analytics Department of the Tatarstan Committee on Socioeconomic Monitoring Elvira Yurasova presented such numbers from the survey.
Approximately 600 residents of Tatarstan from all districts of the republic participated in the new big research dedicated to corruption — there were chosen respondents of different ages, sex, levels of education and places of residence with the help of representative selection. The survey was carried out by trained interviewers in the form of personal interviews.
It is curious that last year, in 2018, the corruption scope in the republic totalled 8,4%, that's to say, there is growth, though slight, by 0,1%. Compared to, for instance, in 2016, the indicator has notably reduced, from 9,6% to today's 8,5%.
An analogous survey conducted across Russia this time showed that the corruption scope in 2019 has been a bit lower than in Tatarstan: 8,2% of surveyed Russians have faced corruption. In this case one shouldn't have blind faith in numbers, Elvira Yurasova noted when commenting on the comparative result and stressed that the republican and federal surveys hadn't been unified so far and could show not a very correct result.
"I want to notice that the surveys are completely different, the methods are different, tools are different, but at the same time we have something in common," the specialist explained.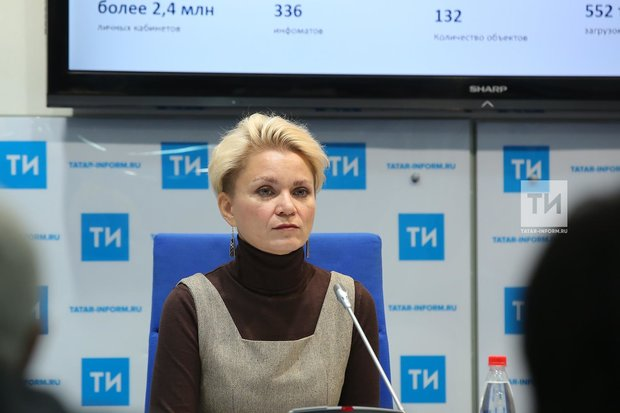 High prices are a hot-button issue for Tatarstan, corruption is 12th
Another research with a similar theme aimed to find out public moods and corruption risks has been held in the republic traditionally since 2005. About 3,000 residents of the republic participate in it every year, it is also done on the basis of representative selection and covers all municipalities.
Detection of key troubled points in municipalities is one of the most topical and biggest areas. According to the research. Residents in Tatarstan consider high prices for goods in markets and shops in 2019 the hot-button issue: 58,4% of the respondents expressed such an opinion. To compare, in 2018 this indicator was 51,9%. The problem of employment was second — 47,7% of respondents talked about it. A low salary scored 34% of the votes.
According to Elvira Yrasova, about 8% of the respondents included bribery and abuse of power by functionaries in the number of troubled points in their municipalities, while the category ranked just 12th by importance. Though the issue of functionaries' abuse has begun to concert more Tatarstan residents since 2018 — last year 7,6% of respondents said about this issue.
21% of Tatarstan residents admitted they didn't offer bribes because it is "very expensive"
During the same survey, the specialists also tried to find out the reasons pushing residents of the republic into offering an official a bribe. Absence of time or possibility of solving a problem legally was the absolute leader in such motives. 34,1% of the respondents voted for this answer. Another 27,8% of the respondents chose a desire to achieve benevolence or better work from an official as a reason. 25,4% of the participants of the research calculated that offering a bribe is a kind of tribute to the tradition because "everybody does it".
Another issue mentioned in the research is interesting, it is the reasons for which residents of Tatarstan refused to offer an official a bribe. The most popular reply (40,2% respondents) was a recognition that it was possible to solve a problem that concerned a person without a bribe. Almost 11% of respondents in total were either afraid of criminal persecution or couldn't find an opportunity, while 21,7% recognised that a bribe was out of their reach.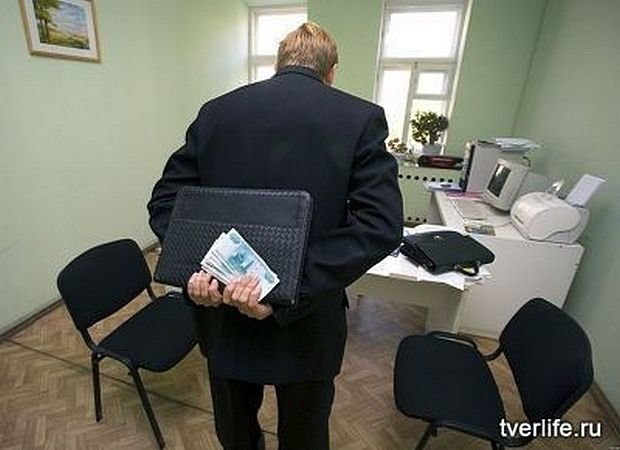 Only 13,8% of Tatarstan residents are ready to report on facts of corruption
According to surveys in 2019, only 13,8% of Tatarstan residents are ready to report on facts of corruption to competent authorities, this indicator has increased by 3% over the year. In 2017, the number of such active people amounted to just 10,8%. The answer "not necessary" takes the lead among the reasons pushing the population "into keeping silent", 44,7% of the respondents expressed such an opinion. Another 38,3% consider messages about extortion and bribers useless, as "measures won't be taken anyway". 14% of the Tatarstan residents are scared to report on facts of corruption out of fear for themselves and their family.
The results of the research demonstrated other sad statistics too: 54,6% of Tatarstan residents aren't ready to participate in measures aimed to fight corruption and prevent it. The following reasons for such a state of affairs are among the leaders in the number of voters: 30,3% don't consider it necessary, 24,7% are sure that ordinary citizens don't have enough power for this, while special services must do this work in this area. 24,4% said that special services already do the necessary work. About 18% in total don't consider their participation in the work effective or believe that personal interference in the situation is too risky.
Moreover, the research illustrated insufficient awareness of Tatarstan residents about measures taken to fight corruption by the republican authorities. Only 26,2% of the respondents knew about control over functionaries' incomes, 27,8% were aware of adopting laws in this field. 51,8% of respondents have heard about anti-corruption propaganda of the mass media, 63,6% of the people are aware of such measures as a dismissal of corruptors from the government.