Petrochemists win bronze in sectoral championship by WorldSkills standards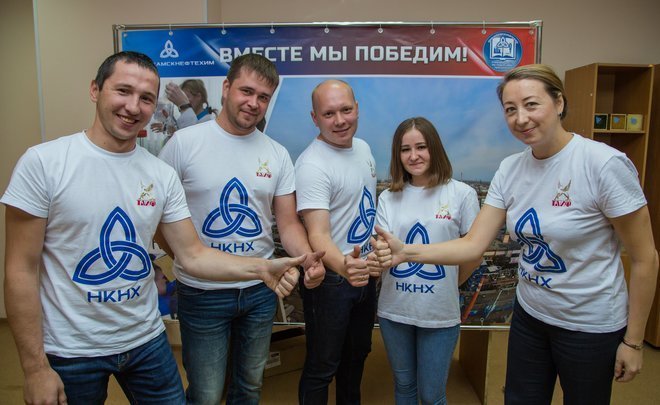 The first sectoral professional excellence championship for petrochemical companies and oil refineries PetrochemSkills took place in Sirius Art & Science Park in Sochi from 11 to 14 September. SIBUR Holding PJSC together with WorldSkills Russia became the organiser of the large-scale event. The competition included several competences of the sector, Nizhnekamsk petrochemists participated in three of them and won third place in each one.
First petrochemical championship
Three workers of the enterprise represented Nizhnekamskneftekhim in the sectoral championship. Radik Aglyamov competed in Manufacturing Equipment Repair, Andrey Kukarin decently demonstrated his skills in Operator of Chemical Plants, employee of the Science and Technology Centre Leysan Mullakayeva participated in Chemical Laboratory Analysis. Professional experts — Nizhnekamskneftekhim employees Artyom Romensky, Maria Ilyina and Natalia Fatkhutdinova — headed to Sochi with them.
The fight for leadership broke out among such big petrochemical companies as SIBUR, Gazprom Neft, Rosneft, Nizhnekamskneftekhim and TANECO. Each competence included over 10 participants. The organisers kept the results of the competition in secret till the very end.
"We began to prepare for this championship in late July. The preparation included several areas at once. Nobody knew what tasks we would have. We were scared only at the first stages of the competition, but in the end we understood that there was nothing to be scared of. We did many things in modules at work," Radik Aglyamov who competed in Manufacturing Equipment Repair says.
"To be honest, I didn't even hope for a prize. I was very glad when I learnt I was in the top 3. It wouldn't be possible to achieve such a great result without our mentors and Nizhnekamskneftekhim officials' support," Leysan Mullakayeva shares her impressions.
Precious experience and new acquaintances
Technology engineer at Nizhnekamskneftekhim PJSC Natalia Fatkhutdinova became Andrey Kukarin's first mentor in Operator of Chemical Plants. Before the beginning of the sectoral championship, she helped to get ready for the upcoming tests, but in Sochi, she evaluated other competitors' knowledge.
"The championship was very interesting. It helped to broaden our horizons, showed that an operator must have not only practical but also theoretical knowledge. Even if workers of one sector met on one site, everyone had different approaches to perform the tasks. Experts had hard times at times. There was a real fight, heated discussions when putting marks, but everything ended on a positive note, a sense of fulfilled duty," Natalia Fatkhutdinova shared her impressions.
Thanks to his mentor's effort, Andrey Kukarin became a bronze medallist of the sectoral championship. He has been working at Nizhnekamskneftekhim since 2013, and when there was made a proposal to participate in the competition, he agreed without thinking twice because, first of all, it is acquaintance with new people.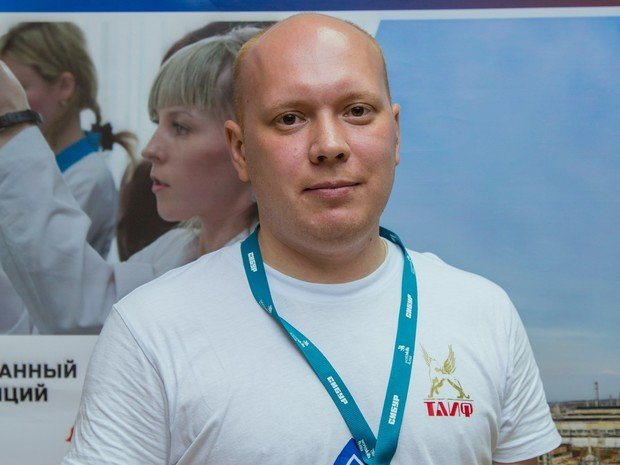 "I competed in Operator of Chemical Plants. The task was to decently represent our enterprise. I did all I needed to do. I wanted to become first, of course, but, unfortunately, this time it wasn't possible. There is room for improvement," Andrey says.
According to the Nizhnekamsk petrochemists, the Nizhnekamskneftekhim team was the most united one throughout the sectoral championship, the lads tried to help and support each other.
The participants of the first sectoral professional excellence championship plan to introduce the precious experience and knowledge at Nizhnekamskneftekhim. They add that they aren't going to stop here but will continue improving their professional skills to step onto the first position of the podium next time.
Partnership material
Tatarstan