Kazanorgsintez increases capacities, revenue and assets
The Tatarstan capital's major budget revenue generating enterprise revealed its performance in 2018 and development prospects by the annual meeting of shareholders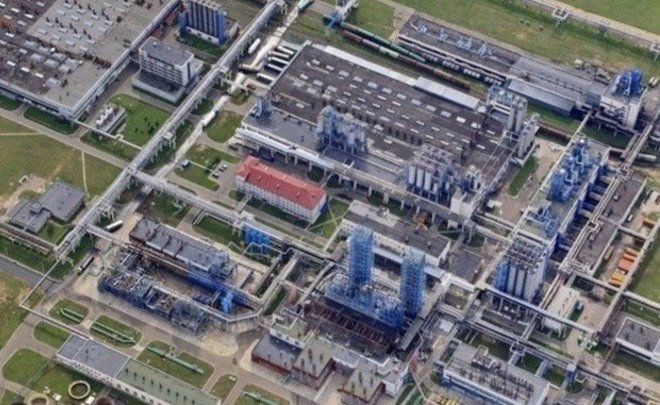 Kazanorgsintez PJSC petrochemical enterprise, which comes under TAIF GC, has been showing growth in key financial indicators for the second year. Last year, the factory sold products for 79 billion rubles, which is 7 billion rubles more than in 2017. Ethylene polymers and copolymers traditionally accounted for the biggest share of revenue – 69% – and polycarbonate was 17%. Realnoe Vremya studied the performance of Kazanorgsintez PJSC provided in the documentation by the company's annual report.
Share of ethylene polymers and copolymers at KOS in all-Russian production is 40%
The Russian market of polymers ended 2018 with significant growth of production volumes of some types of plastics. Moreover, production growth was mainly exported. Petrochemical enterprises produced by 5,7% of polyvinyl chloride more, ethylene production rose by 4,8%, benzene production increased by 3,3%. High-density polyethylene, low-density polyethylene, polypropylene production volumes augmented, which helped reduce the difference between European and Russian prices for polymers.
Against the backdrop of petrochemical enterprises, the successes of Kazanorgsintez PJSC also look significant. The total volume of commodities was 78,8bn rubles, which reaches 110,4% of the 2017 indicator.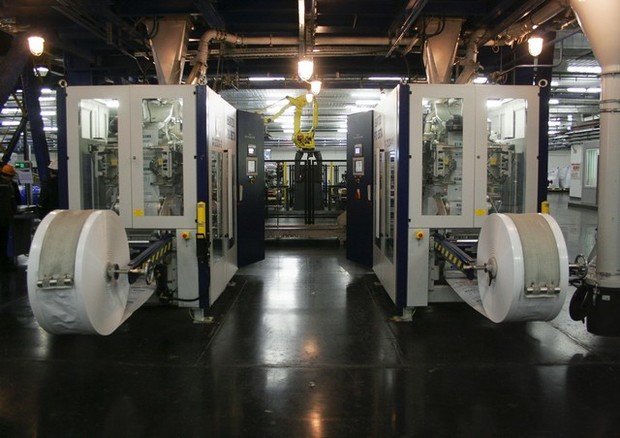 In 2018, the factory produced 1,8 million tonnes of organic synthesis products. Ethylene polymers and copolymers and polycarbonates remain the key products of the enterprise (86,3% in monetary terms). The share of ethylene polymers and copolymers of the enterprise in all-Russian production was 40% and reached 716,000 tonnes. In addition, 78,000 tonnes of polycarbonates, 73,000 of bisphenol A, 70,000 tonnes of phenol and 45,000 tonnes of acetone were made at Kazanorgsintez. The indicator of the use of production capacities totalled 93,98%. The main reason for the underutilisation of production capacities still remains a deficit in the main feedstock.
Costs on commodity production in 2018 increased by 3bn rubles compared to 2017 (or by 5,7%) and totalled 54,7bn rubles. The growth is mainly linked with expenses on feedstock and materials as well as energy generated by others.
Record revenue and net profit
The production successes allowed Kazanorgsintez to increase net profit by 30,6% by the Russian Accounting Standards compared to 2017 and reach 19,9bn rubles. In 2017, this indicator amounted to 15,2 billion rubles.
Revenue also set a new record. It rose by 9,7% compared to 2017 and was equal to 79bn rubles. In 2017, this indicator was 72bn rubles and was by 3,4bn rubles less than in 2016. Sales profit rose by 4,3bn rubles during the year and totalled 24,4bn rubles. Moreover, the prime cost of sales went up only by 2,6bn rubles, to 47,9bn rubles.
Thanks to a smart system of sales, Kazanorgsintez managed to earn even against a background of a 6-7% fall in prices for plastics, which experts have noted since last October. According to the Russian Federal State Statistics Service, if ethylene polymers cost almost 89,000 rubles per tonne in October 2018, they fell to 83,000 rubles in December. Propylene's price, on the contrary, rose from 89,600 rubles in October to 91,000 in December. This January, according to the Russian Federal State Statistics Service, the prices kept slightly falling. Vasily Tanurkov, the director general of Corporate Ratings Group at ACRA, associates the fall in prices with the dynamics of prices for oil and the ruble rate.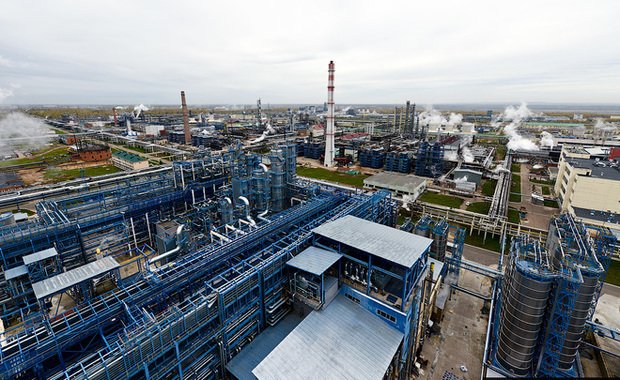 The enterprise's equity in 2018 rose by 23% and totalled 66bn rubles. The indicator reached 53,66bn rubles in 2017. The economic rise for the second consecutive year allows the enterprise to do without long-term borrowings and implement new projects with its own money and income. Kazanorgsintez's capitalisation also made a significant leap: from 143,6bn rubles in 2017 to 181,7bn rubles increasing by 27%.
Director of Finam-Kazan PLC Ruslan Zhukov evaluated the development of Kazanorgsintez in 2018 as positive and notes that the enterprise just needs to increase the payroll fund compared to last year's analogous period. Now the payroll fund is 5,1bn rubles.
''Kazanorgsintez achieved good results in production. So in the fourth quarter, the company launched a new carbon black concentrate unit, four pyrolysis furnaces were presented in the Complex E-200 in the ethylene plant. It's just part of the news at Kazanorgsintez, but even this demonstrates that the enterprise successfully developed in the indicated period and developed holistically,'' said Director of Finam-Kazan PLC Ruslan Zhukov.
New external markets
Experts note that polymer production suddenly rose in Russia because of the effect of ''low base'' of the previous period and the import substitution when consumers refused foreign products in favour of that made in Russia. So did it happen to Kazanorgsintez polymers: the enterprise sold more products in the domestic market than it did in the foreign one. Commodities for 64,9bn rubles were sold to Russian consumers, which is by 13,9% more than in 2017.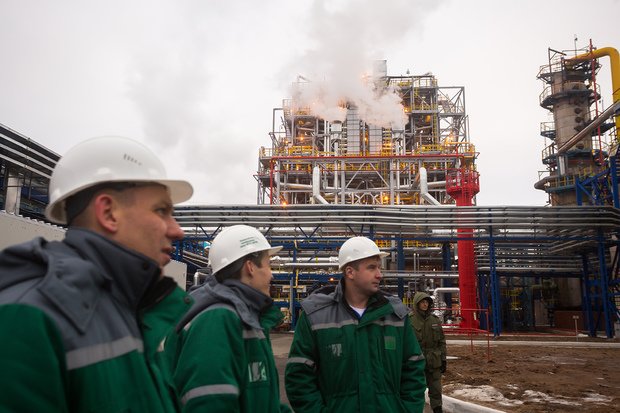 Companies are from 32 countries are foreign clients of the enterprise. In 2018, they exported products for 14,2bn rubles, which is by 6% less than in 2017. Last year, Uruguay, Chile, Brazil became new export markets. In 2017, Kazanorgsintez's products were supplied to Croatia and Armenia for the first time, supplies to Georgia renewed as well.
Experts note that the plans to augment Russian production of plastics are so ambitious that the domestic market won't have room for them. Companies will increase sales abroad. Moreover, Russian producers will be able to drive traditional players out abroad. Competition with new factories in the Near East is also possible.
Energy efficient production
The enterprise can't develop without boosting production effectiveness, which is achieved by energy saving measures. At Kazanorgsintez, they are explained in the Long-Term Energy Saving and Energy Effectiveness Programme in 2011-2015 with Prospect for 2020. Within the programme, an energy saving and energy efficient programme was introduced last year that allows reducing the quantity of consumed steam from the external sources, the branch of TGC-16 PJSC Kazan CHPP-3, and increase its own steam generation as well as reduce the consumption of electricity and water. The installation of energy saving and LED lamps went on in Kazanorgsintez PJSC's subdivisions.
The total heat energy consumption given its own generation increased by 0,3% and totalled 3,490 Gcal, while the purchase of heat energy from others reduced by 0,9% and made up 2,093 Gcal. Its steam and heating water generation rose by 30,000 Gcal or 2,2% compared to 2017. The energy capacity reduced by 0,97% and was 36,57 Gcal/m rubles. The programme's economic effect was 255,2m rubles. Kazanorgsintez has economised over 1,5bn rubles over the 8 years of the Long-Term Energy Saving and Energy Effectiveness Programme in 2011-2015 with Prospect for 2020.
Plans to modernise and build a power plant
This year, Kazanorgsintez will keep solving the feedstock problem. It's supposed to modernise ethylene plant's shops to process propane feedstock within the development programme in 2020-2025. As a result, it will be possible to compensate the deficit in ethane feedstock by creating a technical possibility of processing the alternative feedstock, propane, and increase the production volume of its own ethylene.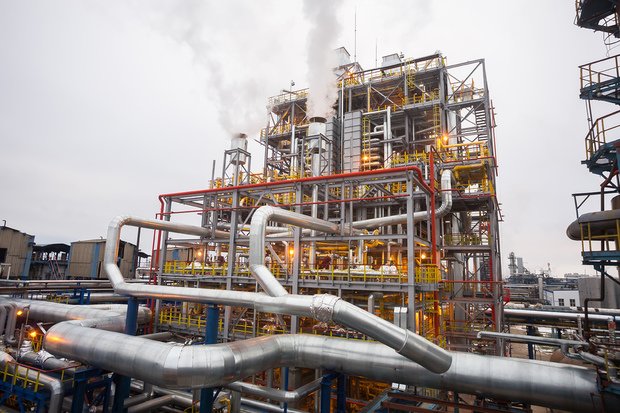 It is also planned to modernise cumene production in the bisphenol A factory with the implementation of a zeolite catalyst cumene production technology. In the end, the consumption of feedstock and energy resources will reduce, and the negative impact on the environment will go down. The modernisation will affect the polycarbonate factory where the capacities will be increased. The reconstruction will take place in the reactor B in the LD PE factory, which will allow increasing the capacities to 220,000 tonnes a year.
The construction of several facilities will begin at Kazanorgsintez this year. An autoclave unit will be created in the ultrathene factory. It's almost a new production of this commodity instead of the old one. It's also planned to create an energy generating unit SGU-250. This unit is expected to provide the enterprise with its own capacities to generate electricity. Its use will affect the reduction in costs on the supply of electricity to the factory.
Tatarstan