New 'May Decree' generous with promises for social spending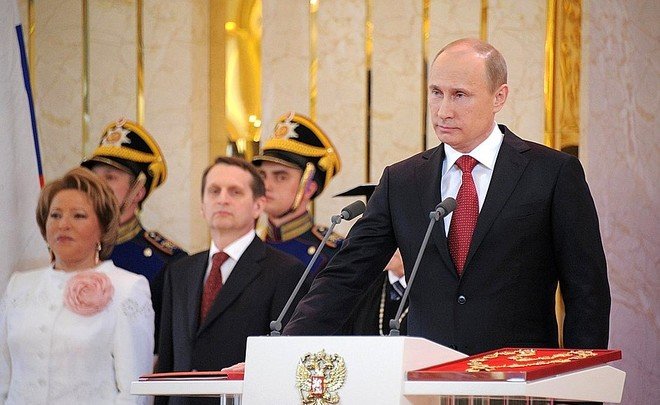 The national development goals set by Vladimir Putin for his fourth term are ambitious, but his plan lacks detail on crucial structural reform, says The Financial Times. After his inauguration on Monday, the president urged the government to provide ''breakthrough scientific, technological and socio-economic development''.
A decree signed by President Putin just hours after the inauguration ceremony covers nine goals, such as making Russia one of the world's five largest economies and decreasing poverty level by half. According to the plan, Russia also needs to ensure sustained natural population growth and drastically increase productivity and technological innovation. The goals are supposed to be accomplished by the end of Putin's term in 2024.
The decree reflects the Kremlin's concerns that an extended slide in real disposable household incomes and low investment could have a negative impact on social stability. However, critics consider some of the goals to be utopian and point out that the plan lacks details about crucial structural reform.
''The decree is heavy on promises for social spending, while there is no mention of reforming the court system, protecting property rights or decreasing the state's role in the economy — all issues vital to improving the investment climate which the market had hoped for,'' commented BCS Financial Group's Chief Economist Vladimir Tikhomirov. ''I see it more like a populist political manifesto than a real programme.''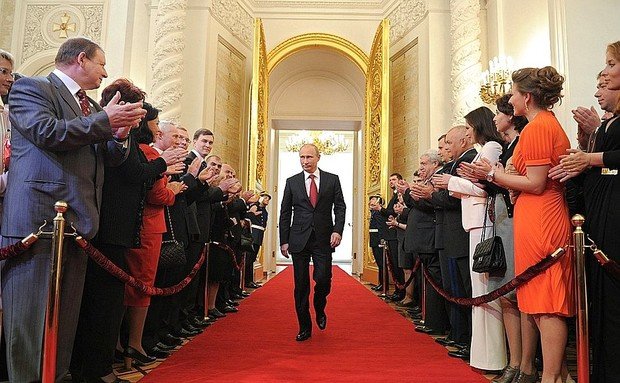 The main question is how the new social spending promises will be funded. The decree assumes that the government will ''ensure the priority allocation of extra revenues of the federal budget […] for the implementation of the national programmes […]''. Currently, oil and gas revenues above a certain price threshold are intended to refill Russia's National Reserve Fund. According to some proposals, the relevant oil price threshold can be increased from $42 to around $50 with the difference redirected into social spending.
Such a change was proposed by Alexey Kudrin, Russia's former economy minister, in a draft economic reform strategy he prepared for the president. Nonetheless, the new economic policy decree doesn't mention many of Kudrin's core proposals, such as tax reforms or raising the pension age. ''We have to see where Kudrin ends up,'' said Tikhomirov. ''If he gets a senior job in the cabinet or in the presidential administration, that might still suggest change.''
So far, Putin has again nominated his long-time ally Dmitry Medvedev as prime minister. In his turn, Medvedev suggested that the incumbent Minister of Finance Anton Siluanov would not only stay in his post but also become first deputy prime minister. Thus, Siluanov will be largely responsible to implement the economic development goals set by Putin.