''National Security Service in Uzbekistan was associated with the worst manifestations of Karimov's regime''
Powerful head of the NSS Rustam Inoyatov left his job in one of the biggest Middle Asian republics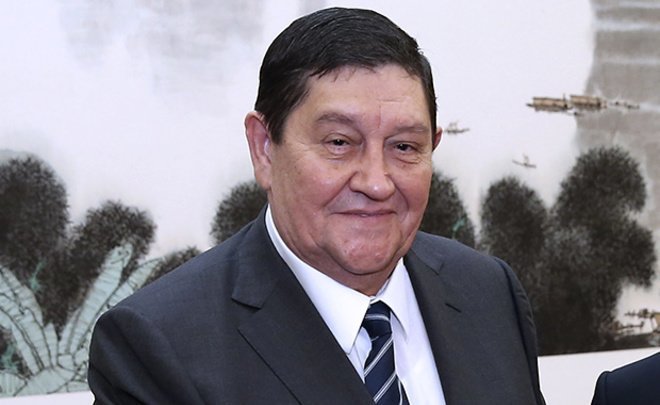 It became known on 31 January that head of the National Security Service of Uzbekistan Rustam Inoyatov who had been occupying his post in the last 22 years was fired. Realnoe Vremya talked to expert in Central Asia, editor-in-chief of Fergana.ru Daniil Kislov who told why this personnel decision was long-awaited, what Inoyatov was remembered by residents of Uzbekistan for, whether he could be the initiator of the imprisonment of Islam Karimov's daughter and if there was hope that the new chairman of the NSS would drastically change the attitude of the locals to this special service.
''Inoyatov's dismissal is a very symbolic and long-awaited act''
Fergana.ru writes that the dismissal of Rustam Inoyatov preceded the visit of the Uzbekistan president to the NSS during which he severely criticised the work of the special service. Is it known what complaints Shavkat Mirziyoyev had?
No, it's unknown, but it's not so important any more because Inoyatov's dismissal is a very symbolic and long-awaited act. This decision finally made everybody sure that Mirziyoyev had full power in the republic. Earlier Inoyatov was considered as its rival, the head of the NSS was the political grey eminence in the era of the first Uzbekistan president and remained in power for all 1,5 years after Islam Karimov's death. The ''duality of power'' ended on 31 January. Mirziyoyev appointed his person in Inoyatov's place, but now he has a more serious task – to reform the system of the NSS that has so many complaints that it's difficult to enumerate them all.
I don't know what the president complained about at this meeting (we have neither a record nor a video, nor a text, though it's possible that information will be published on some official sites), but there is a big number of complaints. This special service was associated with the worst manifestations of Karimov's regime. It's a huge repressive apparatus, it's suppression of dissidents and opponents. All has been done by the NNS' meddling in Uzbekistan in the last 25 years: tortures that have already been described in reports of international organisations many times, corruption, sovereignty and outrage of any NSS employee towards ordinary citizens.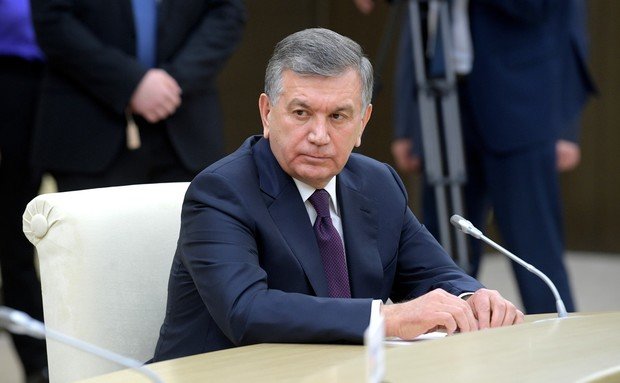 ''This decision finally made everybody sure that Mirziyoyev has full power in the republic.'' Photo: kremlin.ru
What did ordinary citizens of the republic think of this organisation? Did people treat the NSS with fear?
Yes, of course. The NSS is an awful ''scarecrow'' and simultaneously a real danger of being in the basement of this special service for any person who breaks general rules. There are many talks and reals stories of witnesses.
Let's imagine if you're a businessman and don't pay tribute to the NSS, you have a chance of being accused of major sins, for example, that you are a religious extremist. Such a story happened to a farmer a couple of years ago (he was an ethnic Armenian and Christian) who refused to ''feed'' local NSS workers. He was accused of plotting a terrorist attack with the ISIS (Editor's Note: banned in the Russian Federation) and was imprisoned.
This system manipulated any thing in its own interests and got rich on blackmail and extortion while sending reports to the top about the fulfilment of the plan for the fight against extremism.
''There has been no opposition in Uzbekistan – it's either in prison or was shot dead or left the republic''
Daniil, during the talk, you already called Inoyatov ''grey eminence''. Could you tell in detail about his place in the hierarchy of power?
Rustam Inoyatov is a person who had been Islam Karimov's right-hand man for almost 24 years. He was second in Uzbekistan in terms of influence. We know about him very little: just 2-3 photos of him can be found on the Internet (in addition, they are old and fuzzy). What's more, he never delivered public speeches – no speech of Inoyatov in front of the parliament, citizens, the government is known. It was a very non-public person. At the same time, he was the most influential person in the republic after Karimov.
Inoyatov influenced the HR policy a lot: all ministers, vice PMs, heads of regions were compulsorily ''sieved'' by him. He gave his verdict on whether a person could be appointed or nor, and Karimov compulsorily listened to him. He was that adviser who pushed Karimov in the early 90s to severe repressions against the opposition, thanks to which there has been no opposition in Uzbekistan for 20 years already – it's either in prison or was shot dead or left the republic. It all was done by the NSS.
And what do you think about the version that Rustam Inoyatov was the initiator of Karimov's children's persecution? I mean ''Uzbek princess'' Gulnara Karimova.
Very Gulnara (who is still in prison) wrote so when she still had a possibility to deliver speeches in social networks in 2013. But we all know that her own father was the initiator of her arrest – Islam Karimov.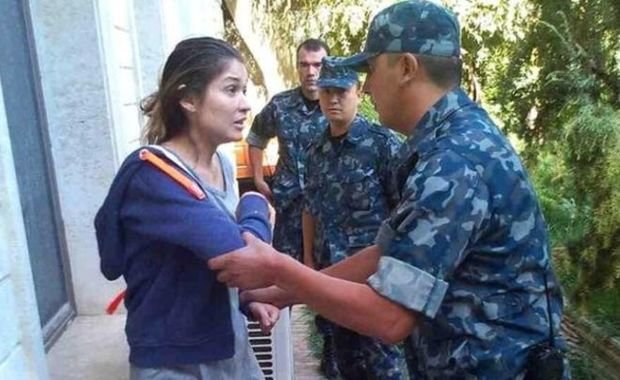 ''We all known that her own father was the initiator of her arrest – Islam Karimov.'' Photo: baku.ws
''Reformation in Uzbekistan takes place in an eastern, authoritarian manner''
Daniil, after Mirziyoyev became the president of Uzbekistan, he cleansed the staff in the Prosecutor General's Office and in the police. Can this decision on the head of the NSS be considered as part of this ''cleansing campaign''?
Yes, it's the summit of this campaign, its peak. He completely changed the government, changed many heads of regions, ministries and agencies, but this [Inoyatov's dismissal] is the most important personnel decision he has made in the last 1,5 years.
Of course, reformation in Uzbekistan takes place in an eastern, authoritarian manner: there is no political concession concerning the legality of oppositionist parties, fight against corruption or division of power now. Uzbekistan continues being in the authoritarian regime, and Mirziyoyev is appointing his people as an authoritarian ruler.
In my opinion, the most difficult task for him was to make a decision on Inoyatov and dismiss him calmly, without incidents and opposition inside the system. It commands the respect that he managed to do it.
Do you know who Ikhtiyer Abdulaev, new appointed head of the NSS, is?
The person he appointed instead of Inoyatov commands respect for two reasons: firstly, he is a jurist, a judge with rich experience, secondly, he is not noticed in big business, in any corruption schemes or kinship or business relations with big functionaries. He has always been in shadow, few people knew him. But the most important thing is that he is not a person from the NSS. He is an outsider, completely neutral who, I think, will be able to reform the NSS better than any employee of this special service.