Our answer to bitcoin: ITcoin – a cryptocurrency that ''moos''
First national digital money provided by meat will be presented in Tatarstan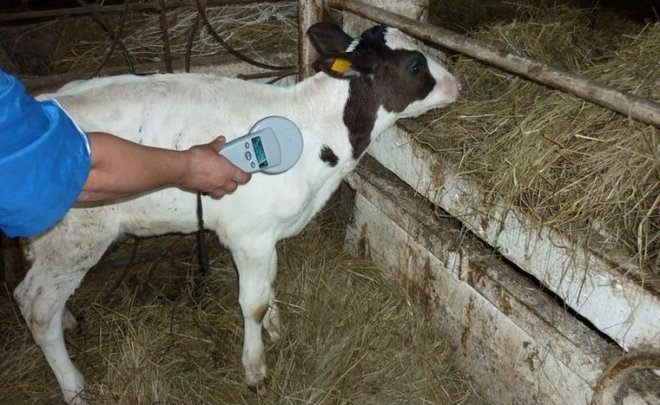 ''We don't need these bitcoins,'' residents of Tatarstan decided and made up their own product. The first Tatarstan cryptocurrency – ITcoin – was presented in Naberezhnye Chelny on 6 July. The national digital money will be provided by meat of pedigree bullocks. The name comes from it (''it'' stands for meat). Authors and consultants of the projects – resident of the Chelny business incubator Denis Ryndin, creator of ''shaimuratiki'' currency and economist Rustam Davletbaev and director of Business Incubator Centre of Naberezhnye Chelny Yury Kolesnikov told Realnoe Vremya what this ''beef'' mining looks like.
Meat, cryptocurrency – space and valenki
Tens of guests from all Russia gathered for the presentation of the first Tatarstan cryptocurrency – ITcoin – in Naberezhnye Chelny. Not only miners but also famous entrepreneurs and economists were among them.
''IT is not only high technologies but also ancient traditions. IT is translated from Tatar as ''meat'','' creator of ITcoin Denis Ryndin explained. We can't help but remember a famous moment about rabbits: ''It is not only valuable fur but also 3-4 kg of dietetic meat''.
But in this case, we are talking about pedigree bullocks. It is the most profitable product. This why the ITcoin rate is well protected from a fall, the developers assure. They offer to make money the following way: to purchase live chipped bullocks that are fattened them up on a farm, so the investment will increase together with their weight. Thanks to the chip, it will be able to follow the state of the animals on the computer screen or smartphone.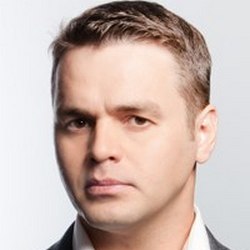 ''We don't need these bitcoins and other digital surrogates. Let us be closer to the earth, meat. Of course, it is difficult to understand it at once for a layperson: meat, cryptocurrency – what are you talking about? It is like space and valenki. What does it all have to do here? But there is a connection, and it is direct. In addition, our partner – it is the only AgroInnovations company from Tatarstan in Russia that chips livestock – are residents of IT-Park and Innopolis, work under the aegis of the Ministry of Agriculture and Food,'' Denis Ryndin tells.
Bulldog can be interbred with rhino
The ITcoin rate depends on meat price. As the authors of the project think, it will allow to eliminate the main disadvantage of other cryptocurrencies (volatility) – sudden rate rises. Famous economist Rustam Davletbaev's experience was the basis. The entrepreneur introduced a local currency called ''shaimuratiki'' in Shaimuratovo village in Bashkiria during a crisis.
''We take what was local there, wrap it up into the blockchain, that is to say, it is a complete transcendence and independence from all the flows: information, finance. We add agricultural business here as the most important element. As the president said, we need a digital economy. We need to develop it. Blockchain allows to interbred a bulldog with a rhino, that is to say, financial flows, state and private investments, consumption cooperation, agriculture and food security of Russia,'' Ryndin noted.
Farmer, entrepreneur, investor and meat seller, i.e. all the market players, will be in one transaction chain. Infinance PJSC (Innovations and Finances) will invest in the Tatarstan digital money. The company is a resident of the Chelny Business Incubator. The project is launched under the aegis of the Ministry of Economy of Tatarstan, Fund of Business Support of the Republic of Tatarstan and Business Incubator Centre of Naberezhnye Chelny.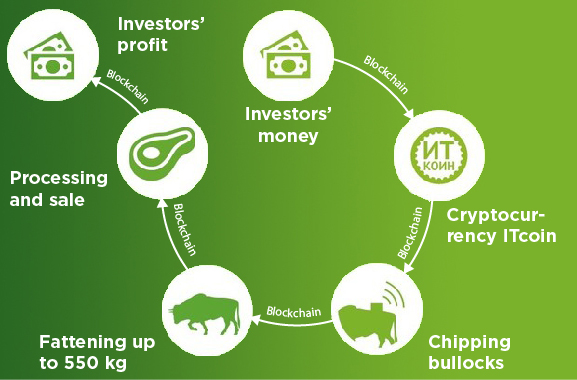 ITcoin, bullcoin and meatcoin
The developers of the Tatarstan cryptocurrency are sure that thanks to it investments in agriculture will be much more reliable. Rustam Davletbaev, creator of ''shaimuratiks'' shared his opinion of the project. It turned out a totality of cryptocurrencies is behind it: ITcoin in Tatarstan, bullcoin in Russia and meatcoin – worldwide.
''Today we started to announce this project. We have a number of iSEO. We are working as craft and are called Agrarium digital craft. Our main goal is to make food products available and ecologically safe and transform the production market and food delivery to consumers,'' Rustam Davletbaev tells.
The first placement of meatcoin is scheduled for the nearest months. Expansion to China is expected in autumn.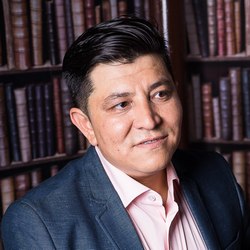 ''Our goal is to prepare 20,000 head of cattle in this Agrarium system. The theory of absolute money was expressed by Russian economist Sharapov. A technology that allowed to make the theory real has appeared today. In addition, the latest turn of the power towards cryptocurrencies gives Russia a chance to enter a new technological regimen decently like a leader,'' Davletbaev thinks.
The developers estimated the total prime cost of the project at the initial stage at 100m rubles. About 4bn rubles will be needed to create the very prototype of meatcoin (to breed about 20,000 animals) in the future. ''I think our target consumer – investor – will be able to do it. We believe in crowdfunding,'' tells the creator of ''shaimuratiks''.
A kilo of breast? 350 ITcoins, please!
Director the Chelny Business Incubator Yury Kolesnikov also believes in the project. In his opinion, unlike others, the Tatarstan cryptocurrency has a future because it is provided by a real and profitable product – meat.
''It is not only an IT project. It is designed for agriculture, to increase the head of cattle, chipping, transcendence of all these moments. This is why I am sure this currency will exist, and it is very interesting. It is clear that today cryptocurrencies are growing like mushrooms. But there are any currencies that would have a real provision that you can touch. You can even visit a farm and look: it is my bullock, it is No. such-and-such,'' Yury Kolesnikov explains.
36% a year – more profitable than deposit in a bank
The head of the incubator explains how the mechanism works. Purchasing a 350 kg bullock, an investor can sell it when it is already 450 kg. There will be a profit from extra 100 kg. One ITcoin is equal to 1 ruble. If one kg of meat is about 350 rubles, the investor already earns 3,500.
''It means the weekly growth is 3%, that is to say, 36% a year. It is a figure that the guys can guarantee because the meat was insured, chipped, it is halal. This is why there is not any sale problem – it is a profitable product. Actually, let's put an example of bank deposits. What's the rate? 12-13% a year, I have never met others. Consequently, it is 2,5 times more interesting than a deposit in a bank!'' Kolesnikov thinks.
There are companies that offer bigger profits. But participation in them is linked with certain risks. Here the authors of the project assure it is excluded. All the cattle is insured.