TAIF-NK first to return 100% of wastes in Russia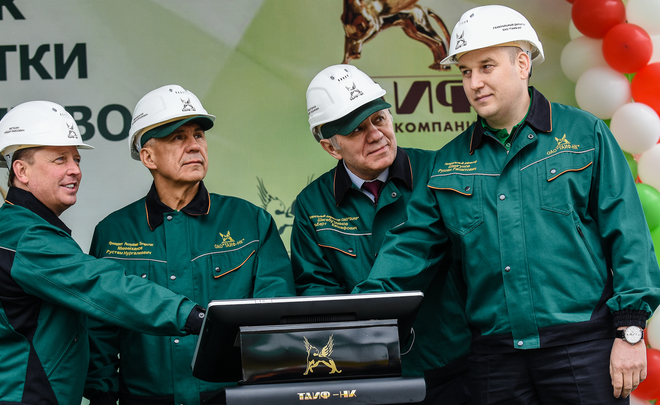 Tatarstan President Rustam Minnikhanov officially launched reconstructed local wastewater treatment facilities at TAIF-NK in Nizhnekamsk. They allow to remove up to 99,99% of oil products and other contaminants of industrial wastewater coming from the company's operating factories. Thanks to a unique programme, water intake from the river Kama stopped, emissions into the atmosphere fell. The oil refinery is fulfilling another ambitious project that is Heavy Residues Deep Conversion Complex whose construction pace was discussed at a meeting of TAIF and TAIF-NK officials. Realnoe Vremya tells why Tatarstan bets on heavy oil refining and what problems the updated wastewater treatment facilities will solve in the industrial city.
How to make drinkable water from industrial wastes
Due to a unique technology, industrial wastes convert into pure water. If earlier the industrial wastewater from all the TAIF-NK factories went to biological treatment facilities of Nizhnekamskneftekhim CJSC after pre-treatment, and fresh water for working factories was taken from the Kama, there is no need for it now. The enterprise created a closed water circuit, that is to say, it started to treat all the dirty water and reuse the treated wastewater in production. It is the first case in Russia when 100% of wastes were treated and returned to production. As a result, more than 90% of emissions into the atmosphere reduced and the load on the ecological situation of the Nizhnekamsk Industrial Hub decreased.
Reconstruction of the Industrial Wastewater Local Treatment Shop is one of the biggest ecological projects of TAIF-NK. The local treatment facilities were built almost from scratch where old treatment facilities were located. Storm and industrial waters coming from TAIF-NK CJSC's factories and second industrial zone of NKNKH will go through a multiple treatment system consisting of mechanical pre-treatment, physical and chemical treatment and biological industrial waste treatment. As a result, the water polluted with oil products and other contaminating substances becomes pure.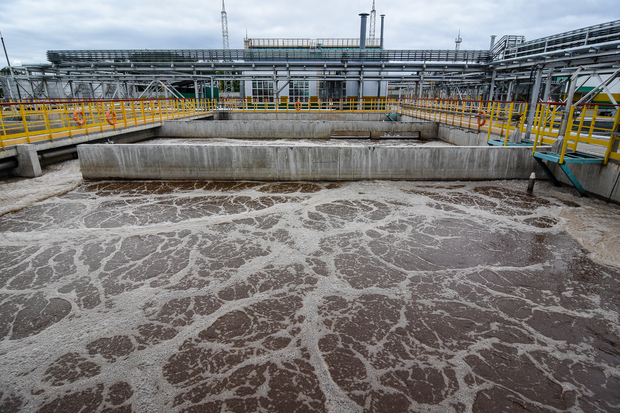 The new treatment facilities' production capacity is 500 cubic metres per hour. The latest treatment methods existing in the world were applied to achieve such indicators while creating the technological treatment scheme. Processes and equipment of such companies as General Electric, MEGA, Flottweg, ACCELERATED were used.
''It is the biggest project at 3,7bn rubles that was fulfilled during two years. We saw the latest, world-class treatment system is used here. 99,99% of oil products are removed. It is a very good example of how people who live on the earth don't feel the ecological load,'' Rustam Minnikhanov told.
''Such projects are expensive, but they are needed to meet ecological quality standards,'' TAIF-NK Director General Rushan Shamgunov noted. And Nizhnekamsk Mayor Aidar Metshin who was also present at the opening ceremony added that such modern technologies improve the citizens' quality of life.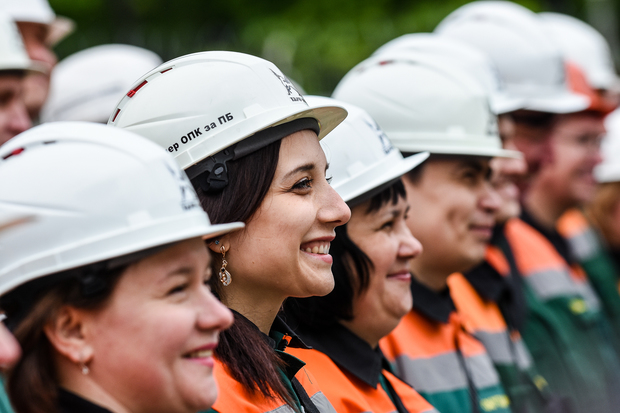 Industrial wastes from TAIF-NK's all operating factories including the Heavy Residues Deep Conversion Complex that is under construction will go to the Local Wastewater Treatment Shop.
High need for new technologies
The Tatarstan president told about the ambitious project of the Heavy Residues Deep Conversion Complex at a meeting with the top management of TAIF and TAIF-NK on the same day. The goal of the complex is to increase the oil conversion rate to 98,6% and produce quality light oil products.
''When are you going to build the factory?'' Rustam Minnikhanov asked about the Heavy Residues Deep Conversion Complex as soon as he entered the hall in TAIF-NK's dark green jacket.
''Construction of such factories takes 5-6 years. And we wanted to build within 2,5 years!'' TAIF Director General Albert Shigabutdinov answered. Then Deputy Director General on Petrochemistry and Oil Refining of TAIF CJSC Vladimir Presnyakov drew the attention of all the people. He started to tell about difficulties of oil refining. According to him, Tatarstan decided to deal with heavy residues and build the Heavy Residues Deep Conversion Complex, and high marginal products will be made thanks to it.
''Fine,'' Rustam Minnikhanov gave his estimation. ''What stage are we at?''
''Commissioning and start-up are under way,'' Albert Shigabutdinov explained.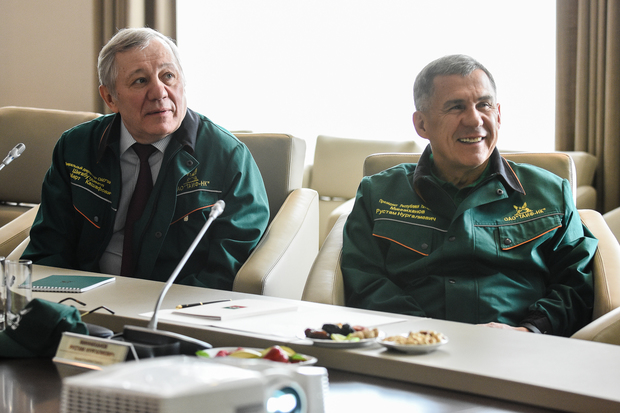 The Heavy Residues Deep Conversion Complex will be able to make almost as many products as TAIF-NK is manufacturing in the primary cycle. Most importantly, the load on the environment will reduce to the minimum. ''Everything is done so that there won't be any smells and emissions,'' Rustam Minnikhanov concluded.
Ksenia Zharkova. Photo: Oleg Tikhonov