Leonid Desyatnikov: ''Music chose me''
A meeting with the composer took place in the Kazan City Hall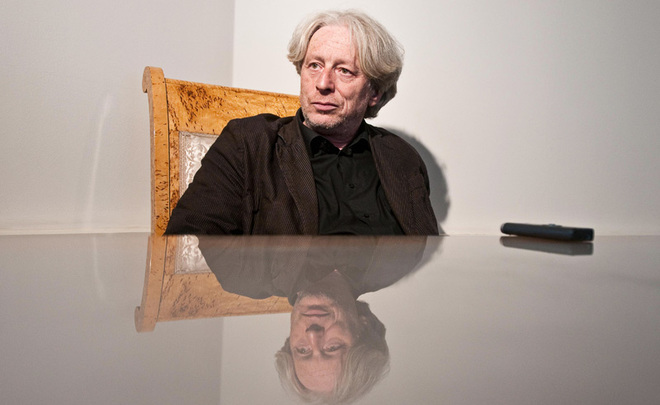 One of the most interesting modern-time composers Leonid Desyatnikov arrived in Kazan within the Book Festival. His concert gathered a full hall in the City Hall.
Composer at the doors
People were coming to the vestibule of the City Hall, but a red velvet rope was an obstacle on the way to the stairs leading to a white hall. Indignant spectators were standing near the stairs, no organiser decided to give explanations. The rope was taken away in the end, and people started to quickly go upstairs. But the doors were closed, we had to wait for 10 minutes again.
All the people finally took their seats, he entered the hall – lean, impetuous Leonid Desyatnikov came closer to the microphone and warned he was going to give a brief introduction to every composition. Then he returned to the doors and sat on a chair.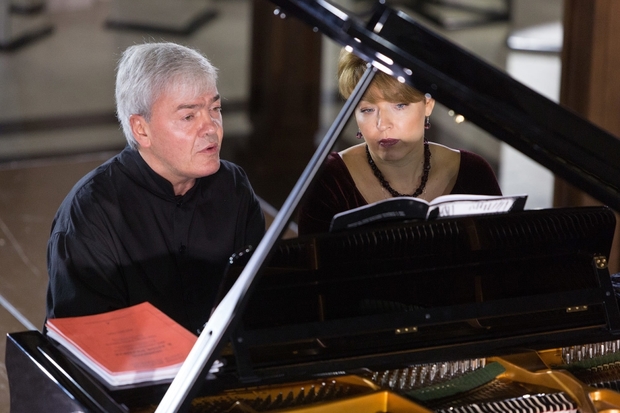 The concert started with his Barrel Organ Player performed by pianist Aleksey Goribol and violinist Roman Mints. The expressive music, anxious, thrilling filled the hall that did not have any empty seat.
Meanwhile, two photojournalists entered the hall and calmly started to take photos, which was quite abrupt. When Mints and Goribol ended the performance, Desyatnikov addressed the hall again: ''Now during the performance, two young, charming but impudent creations entered the hall whom I asked not to take photos. I ask not to take photos with mobile phones, it all bothers musicians a lot. If you want to take photos, do it while applauding.'' The composer was strict.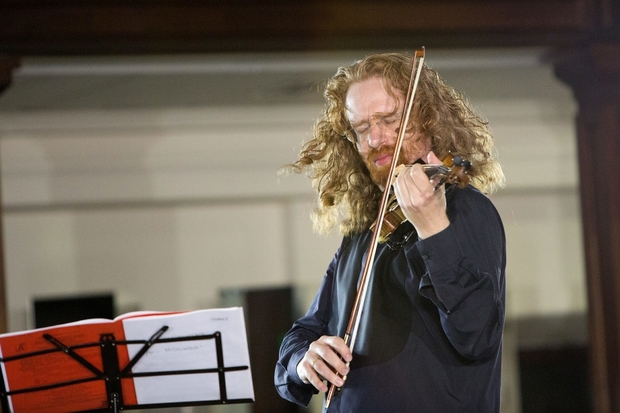 ''I did not choose music''
Desyatnikov often says he did not choose music but music chose him. He was born in Kharkiv, in a family that was not musical at all. He graduated from a conservatoire in Saint Petersburg. He writes for theatres, chamber music, works for cinematography. ''I could not help but become a composer. Just such a person was born – a preterm kid inclined to loneliness who was afraid of acquaintanceship in the street. If I were another person, I would choose another profession, more social. But this chose me,'' Leonid Desyatnikov writes about himself. And he jokes: ''A composer, first of all, needs some property. Some piano in a room.''
In general, the music that was performed in the City Hall was full of not only humour but also a kind of sour irony, very sharp, on the edge of grotesque. So was the vocal cycle Poet's Love and Life, a kind of reference to famous cycles Poet's Life and Woman's Love and Life. Pianist Aleksey Goribol and soloist Natalya Petrozhitskaya (soprano) performed it.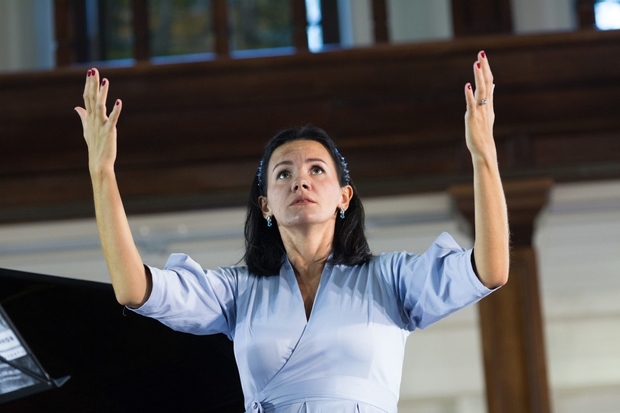 Daniil Kharms and Nikolay Oleinikov's verses are the literal foundation of the cycle. Desyatnikov dedicated this composition to the memory of his father. The composer's favourite genre was on the surface – ''tragic and naughty stuff''. It is so naughty that a genre that is very realistic today was very close — Theatre of the Absurd. The soloist's voice, her game and accurate feeling of every situation of the next song were on some fragile edge of tragedy and sarcasm. However, what should we wait from an author of The Children of Rosenthal that became cult and Desyatnikov won the Golden Mask for?
By Tatiana Mamaeva. Photo: Andrey Safonov (vedomosti.ru)