Cuba to replace Venezuelan oil supplies with Russian fuel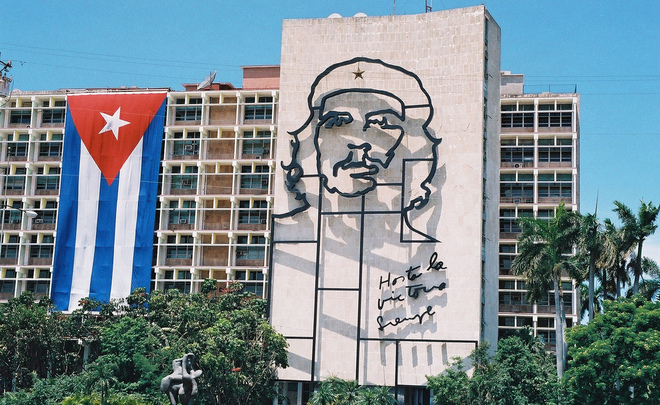 Decades after the Cuban-Soviet friendship, the two states are again getting closer. Russia pledged to supply Cuba with diesel and petroleum amid the deepening crisis in Venezuela, which used to be Cuba's main fuel provider. The deal's total amount remains undisclosed, but experts estimate it at $105 million.
The first delivery by Russian Rosneft is supposed to be made via tanker to Cuban firm Cubametals, reports PanAm Post. There is no official information about the deal's amount, terms and conditions. Jorge Piñón, an oil expert from the University of Texas, considers that the total amount of supplies may reach 1,8 million barrels of petroleum products. According to the expert, the deal is worth $105 million. This is almost ten times more than Russia's overall petroleum export to Cuba from 2005 to 2010.
The purchase price is also undisclosed, so we don't know if Russia is selling oil and diesel to Cuba at subsidised or market prices. Offering a discount may be an attempt to boost geopolitical influence in the region. Besides, Cuba is usually required to pay for oil in advance due to its poor credit rating. Thus, Moscow's generous offer looks very much like a move in a political game. Over the past years, Russia has tried to strengthen its relations with a bloc of nations including Cuba, Venezuela, Nicaragua and Bolivia.
Previously, Cuba enjoyed subsidised oil supplies from Venezuela. Former President of Venezuela Hugo Chávez used his country's oil riches to gain a significant influence all over the world and particularly throughout Latin America. However, after his death in 2013, Venezuela faced political and economic instability, and now its geopolitical influence is on the decline. Chávez and his United Venezuelan Socialist Party are widely regarded by economists to have dissipated the country's oil wealth in exchange for regional loyalty instead of dealing with domestic affairs.
As the oil supply agreement signed by the two Latin American nations in 2000 is no longer reliable, Cuban President Raúl Castro is seeking to diversify the country's supply chain. In the current conditions, it is reasonable to replace cash-strapped Venezuela with Cuba's traditional sponsor and ideological ally of the past.
The rapprochement of Russia and Cuba may aggravate relations between the two countries and the United States, which are already tense. U.S. President Donald Trump recently criticised both governments blaming Vladimir Putin for air strikes in Syria and condemning Castro's authoritarian regime. He stated that Barack Obama's renewal of diplomatic and economic relations with Cuba administration was a mistake because the U.S. was ''giving away too much, while expecting too little in return, particularly with regard to economic and political freedoms for the Cuban people''.
Analytics