Chaika came for a cup of tea: Kazan became one-day CIS anti-corruption capital
Offshore laws, roster of thieving functionaries, UN inspections of Russian performers of the convention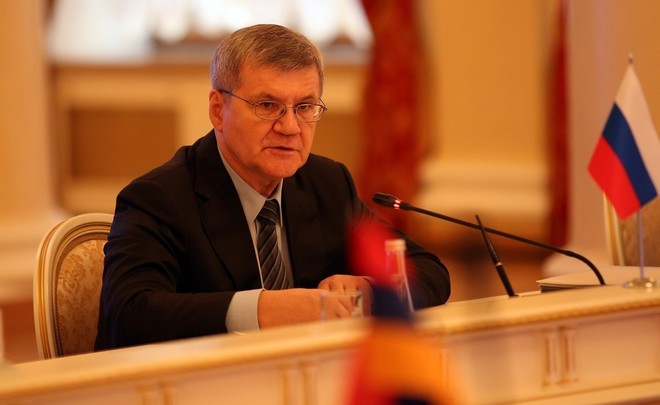 UN experts from Albania and Zimbabwe will evaluate how Russia executes the United Nations Convention against Corruption. Corrupting functionaries will be blacklisted and the Russian Prosecutor General's Office will lobby amendments about the expansion of the power of the office in search and arrest of Russians' accounts and property abroad. It is what fighters against corruption from six CIS countries talked about on 28 September in the Kazan City Hall. The Svobody Square was cordoned because of their meeting. Realnoe Vremya tells the details.
OMON and Rys protected VIP fighters
Access roads to the building of the city hall were fenced with metal barriers from the Svobody Square by the arrival of the Russian General Prosecutor in Kazan. Cars of OMON (Special Purpose Mobility Units) and Rys special division lined up near the monument to Lenin. ''As if they prepared for an anti-corruption meeting!'' one of the passers-by says passing the barrier by. Big and small buses with participants of the Inter-State Anti-Corruption Council started to approach the building at about 12 p.m. VIPs came by car.
Three prosecutors general at once were among the participants – Artur Davtyan from Armenia, Aleksandr Konyuk from Belarus and, of course, the host – Yury Chaika. Kazakhstan, Tajikistan and the Republic of Kyrgyzstan also sent their representatives who fight against thieving functionaries. Deputy Executive Secretary of CIS countries Konysbek Zhusupbekov also came. Chaika explained the choice of Kazan by characterising Tatarstan as a region 'with not only a rich history but also an advanced view on future' and reminded about its 1,000-year-old jubilee and upcoming Football WC. ''We would like you to see the beauty of different great cities of Russia,'' he added before switching to the fight against the threat, which is global, in his opinion.
Data of the International Monetary Fund were the introduction of the meeting: world GDP annually loses 2% due to corruption, which is equal to $2 trillion. There are other losses except economic. ''The trust of people in state power institutes is betrayed and the principle of law's supremacy is breached,'' Chairman of the Agency for Public Service and Anti-Corruption of the Republic of Kazakhstan Kairat Kozhamzharov stated. Prosecutor General of the Republic of Belaturs Aleksandr Konyuk put an example of fraternal Ukrainians as 'fruits of destructive effect of corruption' and complained: ''What they've done to the country!''
Long arms of lawmen
In a talk to journalists after the meeting, the prosecutor general of Belarus stated that the meeting of the inter-state council was not 'a mere formality': ''We gathered to see each other, look in the eyes – it is a real job!'' Konyuk called that the verification of overdue receivables of 1,5bn rubles of Russian counteragents for Belarus products that were delivered as part of this job. And he admitted that Russian companies have similar problems. This is why Minsk prosecutors execute orders of the Russian Prosecutor General's Office. ''We did one research and the conclusion is quite strange – over 40%, that's to say, almost half of the deals were made with fraudulent structures of Belarus or Russia beforehand,'' Aleksandr Konyuk said.
Deputy Prosecutor General of Russia Aleksandr Buksman continued to talk about money laundering. ''We actively cooperate with foreign partners in arrest, confiscation and return of money and property obtained illegally,'' he told. Last year, it became possible to ban €600 million and property at another €300 million by Russia's requests abroad. Buksman did not tell about achievements in 2017. We need to remind that this year 48 million Swiss francs in a Swiss bank were arrested in the case of Tatfondbank and Robert Musin. In total, Musin laundered at least 4,5bn rubles via a 'family' offshore in Cyprus during a couple of years. However, the very arrested banker doesn't agree with the accusations.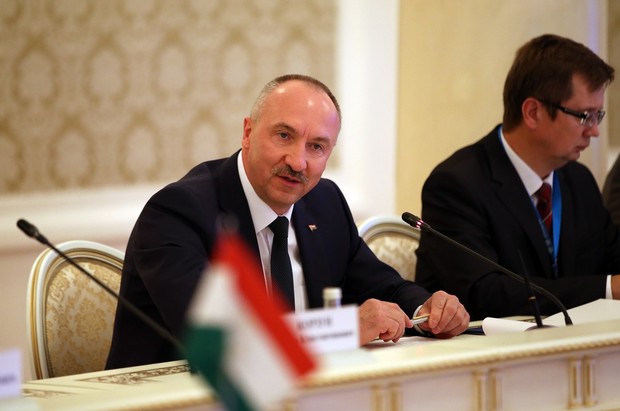 ''We also have achievements in asset recovery. Although the topic is very painful, very serious because there are two sides – one group is close to the countries where assets are syphoned off and others – [close to the countries] where they come. It is difficult to come to an agreement here… Now we can't say that this experience is widely used or gives good fruits,'' Buksman admits. ''But now the country has adopted several amendments about additional restrictions on functionaries because of the ban on using foreign financing, deposits in foreign banks. And it is a new area of our activity.''
Then Yury Chaika's first deputy told about amendments created by the Prosecutor General's Office to the legislation that are aimed to expand its power – to make it an authorised body to search, arrest and recover corruption assets from foreign jurisdictions and detect Russians' capitals abroad. Buksman did not say when the amendments would be adopted and how much money would be spent to fulfil new functions.
Blacklisting to kick off in 2018
The Russian Prosecutor General's Office thinks legal claims on confiscation of such functionaries' property is the result of the execution of the United Nations Convention against Corruption's Article No. 20, which presupposes criminal persecution for a considerable difference between legal incomes and expenditures of a functionary. Only 30 such claims have been settled across Russia since 2012.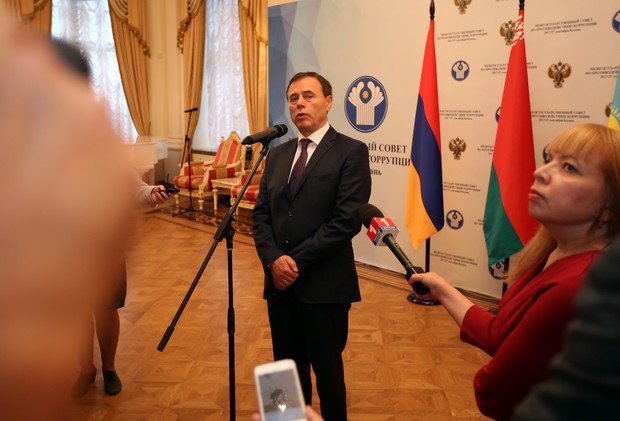 In general, the income of such 'dekulakisation' has amounted to 2,2 billion rubles. Meanwhile, the damage from corruption crimes in the country only in the first half of 2017 has been evaluated at 16bn rubles. In addition, only 1,5 billion were found and taken away. Very corruptors voluntarily paid off another 1,2bn rubles. What is more, the mentioned people's property at 8bn rubles was arrested by court's decision as restitution for damage.
Another 387 dishonest functionaries who were caught hiding information about incomes and expenditures and taking no measure to solve the conflict of interests were fired last year. In 2018, the names of people who were fired because they lost functionaries and the police's trust will be published in a special roster of the State Information System on the Net. ''In fact, it is a blacklist for life,'' Buksman says.
Russia's position in the countries' anti-corruption rating depends on how it follows the UN convention. According to the Russian Prosecutor General's Office, our country has already gone through three rounds and got 26 recommendations after the latest examination. Russian lawmakers consider part of them unreasonable and say that they don't consider specifics of the Russian legal system. New UN ambassadors are expected in Moscow in the short run – experts from Albania (110 th position in the 2016 Anti-Corruption Rating) and Zimbabwe (156th position). In this rating, Russia is in line with Cameroon, Iran, Kyrgyzstan, Lebanon and Nigeria and became 136th of 174 possible positions.