Russia's oil production doesn't reduce in February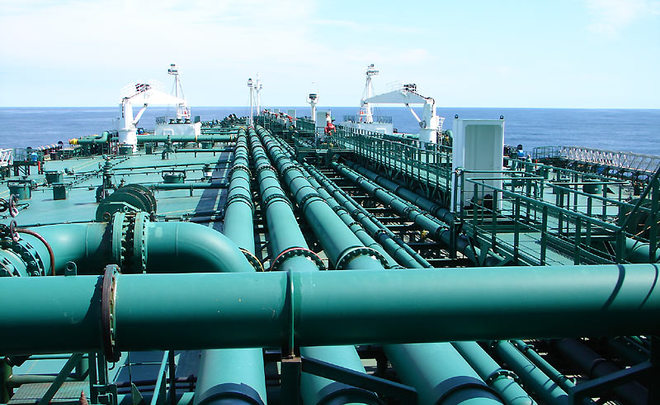 Although Minister of Energy Alexander Novak stated last week that Russia's oil production in February will be lower than the January result, the exact data published by the ministry showed no change compared to the previous month. The cuts amounted to 100,000 bpd from the initial level, which means compliance of just 33% with the global deal.
In February, Russia's oil output stayed unchanged from the previous month at 11,11 million bpd, reported Reuters citing Russian Ministry of Energy. This is a 100,000 bpd reduction compared to the October record, which was taken as the baseline for the agreement between OPEC and other large oil producers. After the data was published, oil prices fell more than 2%.
According to the deal, Russia is to reduce its oil production by 300,000 bpd in the first half of 2017, with 200,000 bpd of reductions by the end of the first quarter. Thus, the deal's compliance level reached only 33%, while within OPEC it is 94% mainly due to a sharp reduction by Saudi Arabia. Analysts at Moscow-based Sberbank CIB forecast that ''the average cut over the first half of 2017 from the October 2016 reference month would therefore be just under 200,000 bpd, or 99,000 bpd in annual terms'' because of the gradual nature of reductions.
All three top Russian oil producers, Rosneft, Lukoil and Surgutneftegaz, showed a decline last month. At the same time, Gazprom Neft increased its output by 1,4%, and the output of small producers added 0,1%. Oil pipeline export in February decreased by 2% from 4,409 million bpd to 4,311 million bpd compared to the previous month. In January, the export showed a slight 1% growth.
Phil Flynn, an energy market analyst of The PRICE Futures Group, believes that for Russia it is harder to boost and decrease production as the country has to coordinate with many different and separate oil companies. The cuts depend on the capabilities of the companies as well as on the weather conditions. ''Despite market doubts, I predict that Russia is going to get close to an 88% compliance rate soon, just ahead of the next meeting with OPEC to talk about an extension of oil production cuts,'' said the expert.
In December 2016, OPEC alongside other key producers led by Russia agreed to reduce their total oil output by almost 1,8 million bpd in the first half of 2017 to overcome the oil price crisis. According to Alexander Novak, the prolongation of the cuts can be discussed no sooner than in April-May.